Work orders procedures
A page within Facilities Management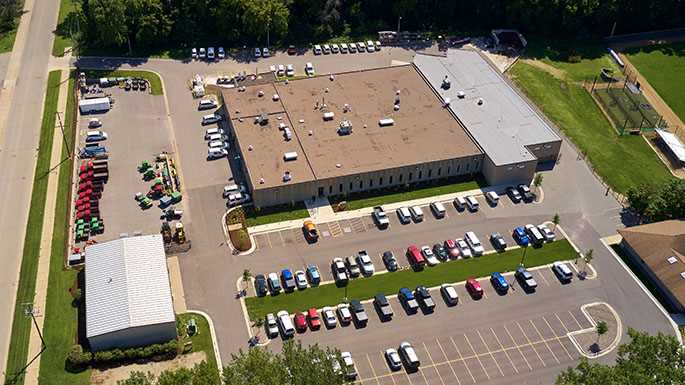 Departmental Maintenance/Repairs
608.785.8585
These requests must be made using the online iServiceDesk Request Form and must be approved by the department chairperson or, if associated with facility, the dean or director prior to entering into the system. The department will be charged for time/materials for work performed which is subject to charge back as described in the next section. Charges to telecommunications wiring must be coordinated through the ITS department. Contact the Eagle Help Desk for further information.
After Hours Emergency Repairs
608.789.9000
During normal working hours, requests may be called in but must be limited to conditions that would immediately affect the health/safety of personnel or create a condition that, if not corrected immediately, would result in further damage or cost. Emergency situations occurring outside of working hours should be reported to University Police.
Chargeback System
The charge-back system for services is based on the guidelines for such charges as specified in the UW System Financial Policy and Procedure Paper (FPPP No. 25 Subject: Charge back to Physical Plant Services). These guidelines require charge-backs for all Facilities Management services provided to self-supporting activities and for special services performed for general operation activities. Accordingly, the locally applied guidelines for charging units of the university are:
All services rendered by Facilities Management for self-supporting enterprises will be charged to the benefiting department or unit. This includes labor, fringe benefits, materials, utilities, and overhead. Examples of special services which will be charged back to academic departments or programs are as follows: services to departmental equipment or furnishings, services requested outside the time frame of routine maintenance such as repainting an office prior to its scheduled time, Custodial Services for office relocations and special events, Landscape Services for outside special events, and changes in building mechanical/electrical systems or structure to accommodate an academic function.
For general operation activities, special services are considered to be those tasks performed which are not routine maintenance repairs to the building structure and its central utility and mechanical systems (doors; hinges; windows; faucets; electrical outlets; light fixtures; heating, ventilation and air-conditioning systems; etc.). These services are not charged.
The charge-back system ensures adequate planning and budgeting for various needs of the academic units. For further details or clarification, contact the Customer Service Center.
Facilities Management Projects
Facilities Management projects must be requested each year at budget preparation time. These are projects that fall within the capabilities of Facilities Management but are beyond the scope of routine maintenance and require extraordinary expenditures for the maintenance, modification, renewal, or restoration of physical facilities, excluding academic department equipment inventories. Examples of Facilities Management projects are window coverings and carpeting; elimination of safety hazards, installation of walls and doors, facility improvements, and development of improved security systems.
Keys Issued/Use
Door keys are issued for security reasons and the personal convenience of faculty/staff members. Faculty and staff are responsible for the security and proper use of all assigned keys. A master record of all issued keys is maintained in the Customer Service Center.
All key requests must be submitted by using iServicedesk. These requests must be approved by the department chairperson and, in the case of entrance or master keys, additionally by the Building Director, University Police, and the Director of Facilities Management. All keys must be picked up at the Customer Service Center by the individual requesting the keys. Keys will not be sent through the mail.
Master, submaster, and entrance keys are not transferable and shall not be loaned to others, particularly students, and shall not be duplicated. Unauthorized duplication of university keys is a violation of the following Wisconsin laws and subject to appropriate penalties and disciplinary action. The state laws read as follows:
UW 1.07(7)-KEYS. It shall be illegal to request the unauthorized duplication or to duplicate a University key. It shall also be illegal to transfer any university key from a person entrusted with possession to an unauthorized person, or to be in possession of such key.

UW 1.08-PENALTIES. Unless otherwise specified, the penalty for violating any of the rules in Sections UW 1.06 and 1.07 is a fine of not more than $500, or imprisonment of not more than 90 days, or both, as provided in Section 36.6(11)(b), Wis. Stats., 1969.
During a leave of absence, resignation, retirement, or relocation of offices, keys no longer needed must be returned to the Customer Service Center for correction of records. Room keys only may be transferred with written notification to the Customer Service Center by the department chairperson or director.

Initial key issues will be charged to the department. If a key is lost or stolen, it must be reported to University Police and the Customer Service Center immediately. Transfers of keys must also be reported to the Customer Service Center immediately so that records may be updated. Cost associated with key replacement and re-keying will be charged to the individual or department as determined by the department chairperson or director and Facilities Management.