Language Resource Center open house, March 9th, 2016
Language Resource Center Open House, March 9th, 2016: Student panel: Language connections: at the interface of disciplines and languages.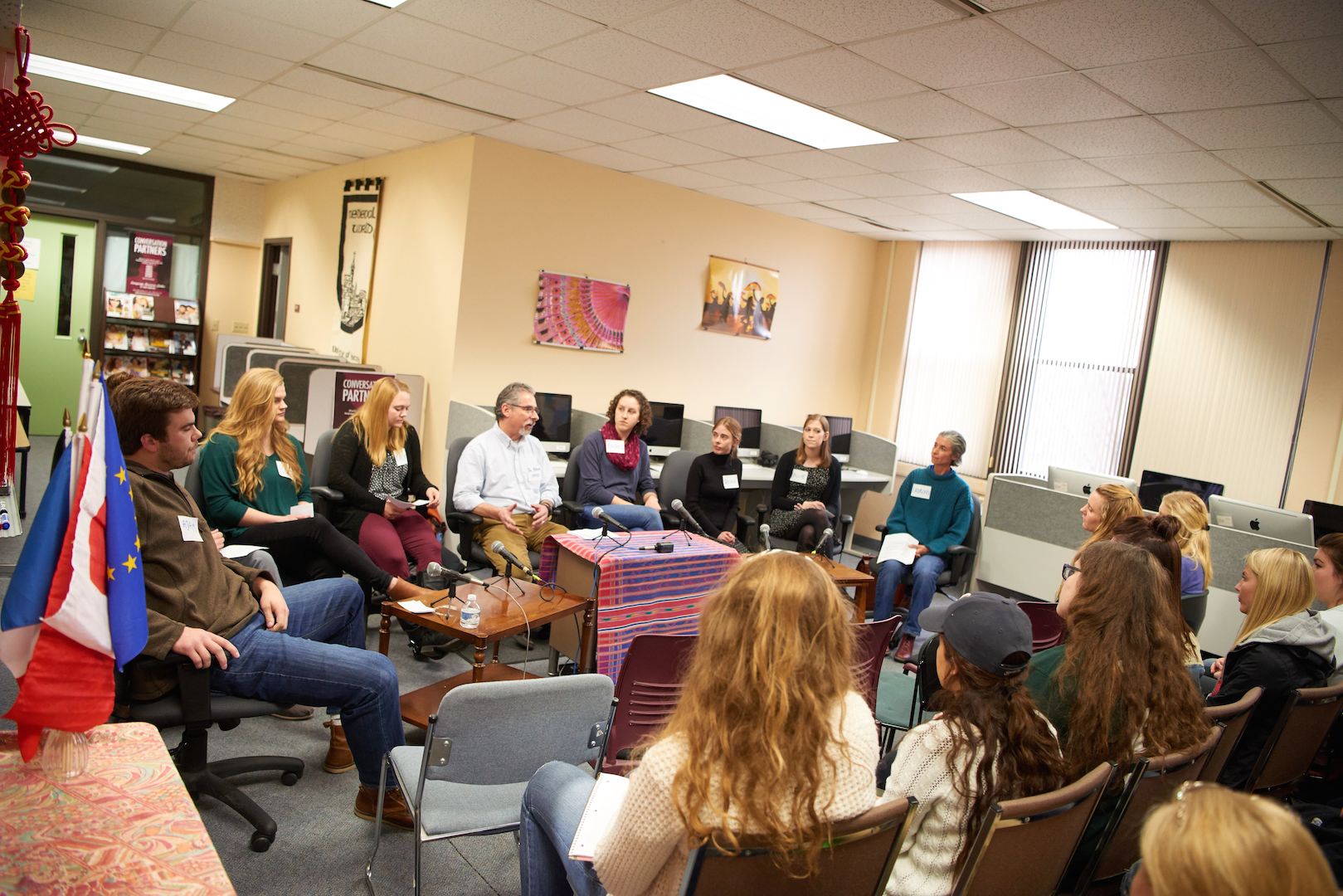 Dr. Roger Haro, 2015 Biology Professor of the year, and seven students shared their personal stories and cultural experience with a large number of students and faculty members. Student panel members had majors including biology, history, economics and finance. Each spoke with passion and conviction about how languages, cultures and their field of study interact and enrich each other.

Panel members gave numerous personal examples that showed how the study of languages and cultures enriched their other major area of study and provided them skills and insights to broaden their understanding of the world and of people in unique ways. All of them emphasized the role of languages in making them better thinkers, communicators and well-rounded educated adults. They also mentioned that they feel much more adaptable and prepared to professional situations in which they might be outside their comfort-zone. They clearly stated that knowing one or two languages will definitely open them additional doors when they start looking for a job in the United States or internationally.
Please, take a look at our event's photos: https://goo.gl/photos/A2nCA3ZeWXSVDakZ7
You may listen to the panel's presentation: Language connections: at the interface of disciplines and languages by clicking on the link: https://mymedia.uwlax.edu/Mediasite/MyMediasite/#/presentations/38b9f94cfb364d3fb26407b17d5860181d