Welcome, New Faculty Members!
Katelyn Zwiefelhofer, M.S., is teaching Business Communications. She eared an M.S. in Corporate Communications at the University of Wisconsin - Whitewater.
Tom Schlesinger, Ph.D., is teaching MGT 100 ("Introduction to Business"). Tom is well acquainted with UW-L. For several years he was a faculty member in the Political Science/Public Administration Department. More recently, he has worked as an organizational researcher and organizational development advisor for Gundersen-Lutheran Hospital and the Gundersen Health System. His unique combination of academic and professional qualifications make him a welcome addition to our teaching staff.
Also...
Karen Brandt, M.S., is the new Administrative Departmental Associate (ADA). She replaces Mrs. Lori Komarek who retired in January. Karen has work experience as an office manager and has an advanced degree in counseling. She worked as a temporary ADA during the Spring Semester and was hired as the permanent ADA in June.
Please join us in welcoming these faculty members to the Department of Management in the College of Business Administration!
Research News
For the latest in faculty research, click on the "Research" tab (to the left).
Curriculum News
"Healthcare Analytics Management" Minor Offered
The Department of Management and the College of Business Administration are offering an interdisciplinary Health Analytics Management minor for both business and non-business students. The minor in healthcare analytics management (HAM) is designed to prepare students in a wide variety of majors planning careers in any area of the healthcare industry. Students will learn to leverage the potential of healthcare analytics. Students taking the 21 credit minor will acquire skills to identify innovative uses of data to solve healthcare management problems, construct and understand key industry metrics, and guide professional decision-making. Former department member, Dr. James Gillespie assembled an excellent Board of Advisors from the healthcare and life sciences industry. Dr. Mary Hamman in Economics shepherded the minor through the curriculum approval process and served as the first director of the minor. Dr. Uzay Damali became the director in the Summer, 2018. Several MGT courses are now courses within the minor, including MGT 402, Healthcare Analytics Management.
In both the Fall of 2017 and Spring of 2018, Dr. Damali and Dr. Hamman hosted a "meet and greet" social for those interested in the minor. It was an opportunity to mix, mingle, ask questions of faculty and get advice from senior leadership from several clinics, hospitals, and health-related businesses. Additional events are planned for the future. To learn about the next event, or for more information about the minor, visit the website: https://www.uwlax.edu/healthcare-analytics-management/ and/or contact Dr. Damali at udamali@uwlax.edu. Freshmen and Transfer Students: Be sure to inquire about the Health Analytics Minor at the College of Business "First year student meet and greet" social on October 11th at 4:00 p.m., 2120 ("Cliffwood" room) at the Union.
Finally, there is a student club associated with this minor: The Healthcare & Life Sciences Association. For information about the club, contact
========================================================================
New "Pre-Core" Business Communications Class Offered
The College of Business added a "pre-core" Business Communications course for sophomore-level students, effective for those admitted under the Fall 2016 UW-L catalog (The course was originally numbered BUS 300 but has since been renumbered MGT 301: "Business Communication.") Unlike most 300-level MGT courses, a student does not need to already be admitted to the CBA to take this course, if they meet the other prerequisites (see course catalog for details). A second course in this area will also be offered occasionally: MGT 302: "Advanced Business Communication: Reports and Presentations" will be an advanced elective within the Management major. For more information contact the instructors, Mr. Scott Reber (sreber@uwlax.edu) and Ms. Katelyn Zwiefelhofer.
========================================================================
BUS Course renumbering
Many popular courses with a BUS prefix have been re-designated with the labels of the departments that usually teach those courses (e.g., BUS 230 becomes ECON 230). This will improve accountability and course tracking. This change affects several BUS courses in the Management area, especially when the same course number was used (e.g., BUS 300 & MGT 300). Here is a handy guide to the re-labeling as it affects Management-taught courses:
*BUS 300 (Business Communication) becomes MGT 301
*MGT 300 (Advanced Business Communication) becomes MGT 302
*BUS 310 (Introduction to Sustainable Business) becomes MGT 310
*BUS 450 (Capstone in Sustainable Business) becomes MGT 480.
========================================================================
Sustainable Business Minor Offered
Interested in learning how businesses can be more environmentally and socially responsible? Consider the 18 credit Sustainable Business Minor! Usually, the CBA offers the introductory MGT 310 each Fall semester (formerly BUS 310),with electives offered each semester and the MGT 480 (formerly BUS 450) "capstone" course offered each Spring semester. (Note do not confuse BUS 450 with MGT 450; the latter is an internship course). The Sustainable Business Minor provides students with the opportunity to explore the relation between business and natural creation, maximizing good stewardship of natural resources, even while pursuing business objectives.
Sustainable Business Spring 2019 Courses
The CBA will offer the following required and elective courses for the minor, Spring semester, 2019.
Required
MGT 408- The Global Responsibility of Business
MGT 480- Business Sustainability Capstone
Elective
MKT 351: Sustainability in Marketing
MGT 493: Green Operations Management
Advising Information
An open advising session for all current and potential Sustainable Business minors will be held on Monday, November 5th from 12:00-1:00 in the Union, Room 3125.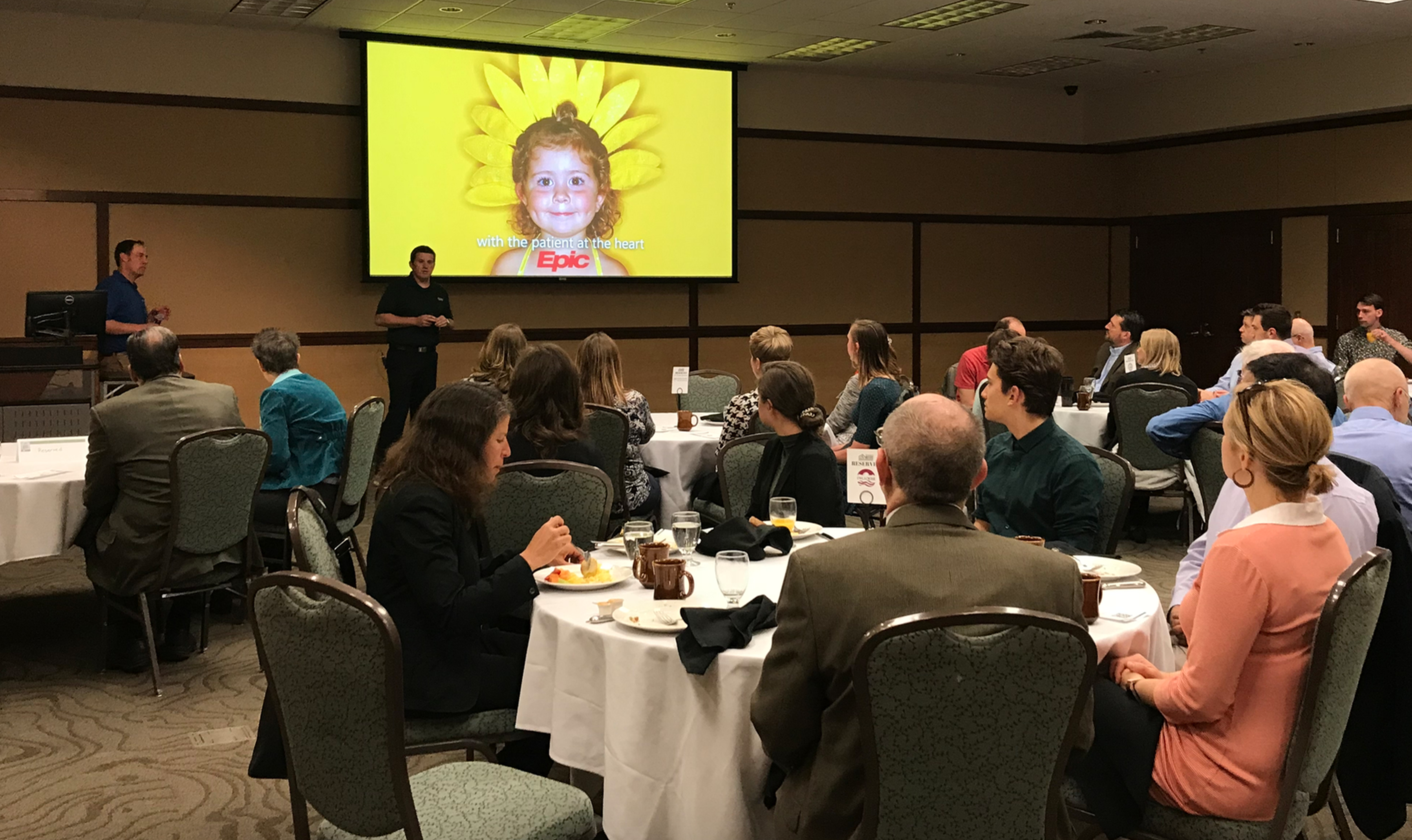 Sustainability Institute Seminar
Several UW-L College of Business Faculty (Danny Franklin, Kelly Nowicki, Maggie McDermott, and William Ross) and students minoring in Sustainable Business attended the Western Technical College Sustainability Institute's "Rise and Shine Breakfast Series" on May 1, 2018. The theme was Sustainability is Good Business and featured Epic Systems from Verona, WI. Epic engineers shared why they invest in sustainability and how they leverage their sustainability efforts to improve not just the environment, but also employee productivity, recruitment, and retention.
========================================================================
Student Engagement with the Business Community
Strengthen Your Core!
Juniors and Seniors: Have you signed up for CBA Integrated Core? You should!!! Students from last year's class are still talking about what a great educational experience it was. In the Integrated Core program, UW-L students received applied business consulting experience and completed three of the required CBA core classes. Classes included Organizational Behavior and Theory (MGT 308), Principles of Marketing (MKT 309), Principles of Finance (FIN 355) and a Business Consulting Seminar (MGT/MKT/FIN 400). Students worked on a series of three applied projects, with the final one being a client-based project for one of two organizations in the region. The Integrated Core will be offered again this Fall Semester. It is a great way to apply and integrate knowledge from these business courses, help local businesses, and add something to your resume' – all at the same time! Seating is limited. Students interested in the Integrated Core for Fall Semester should contact Dr.Nicole Gullekson (ngullekson@uwlax.edu) or Dr. Christa Kiersch (ckiersch@uwlax.edu) for more information.
========================================================================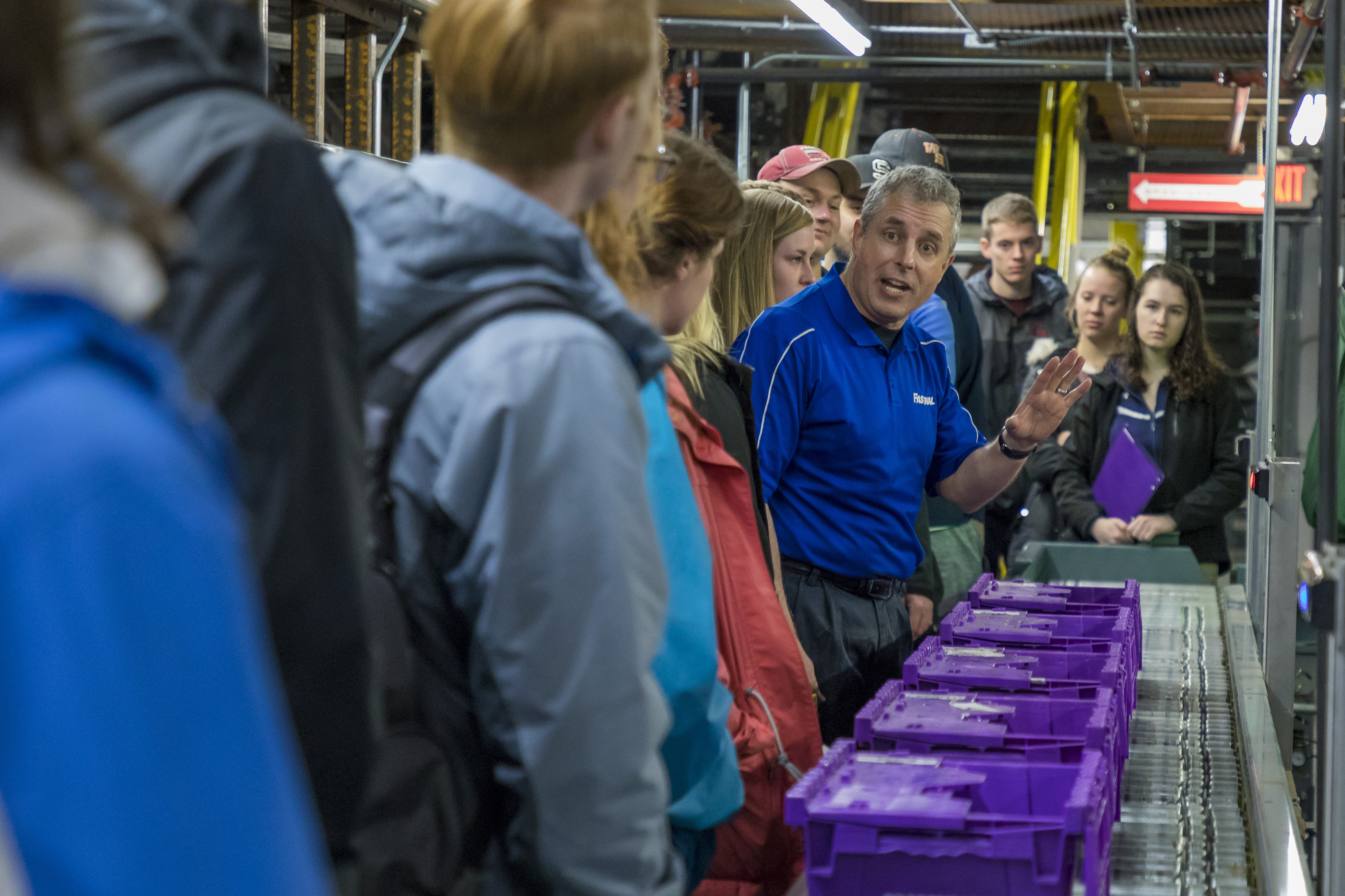 MGT 393 Field Trip
MGT 393 (Production & Operations Management) instructors (Uzay Damali, Drew Stapleton, Doug Pearson, & Brad Dobbs) took a field trip en masse to Fastenal in Winona, MN in April, 2018. Thanks to Brad Dobbs for arranging the logistics of the trip.
During the trip, 145 students saw class concepts applied in the workplace such as the ergonomic design of workstations, the layout design of the distribution center, and how to improve workplace efficiency through the reduction of unnecessary movement. Fastenal CEO Mr. Dan Florness addressed the group and the students also met with Fastenal managers. Future trips for the class include the Kwik Trip dairy facility and a return to Fastenal.
========================================================================
Calling All Future Leaders!
Christa Kiersch is co-leading a cross-campus collaborative project, "UWL: United With Leadership", to better understand and enrich how students develop their leadership during their time at UWL. The ultimate goal of this project is to guide the creation of an inclusive model of student leadership development, uniting efforts across campus to prepare students for leading a more positive future. Students who are interested are encouraged to contact Christa Kiersch (ckiersch@uwlax.edu) for more information or to get involved
========================================================================
Partnering with Local Organizations to Build Bridges with Sister Cities
In a recent semester, students of Dr. Justin Kraemer's MGT 360 class truly received a "Global Perspective on Business" when they partnered with the Mayor's Office of La Crosse, the La Crosse Chamber of Commerce and the Seven Rivers Alliance. The scope of the term-long project was to identify important firms in the key industries of La Crosse's Seven Sister cities (flags shown) to help inform the Mayor as to the destinations of upcoming trade missions. At the end of the term, student teams presented to the Mayor, the Executive Directors of the above-mentioned organizations, the Chancellor of UWL and the Dean of CBA. The event was engaging and informative.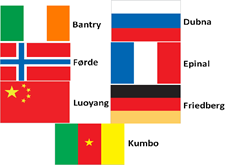 For the students, the project was challenging. Not only was the population of a few sister cities small, but also, in a few cases, some information could not be found in English. To their credit, the students persevered. Showing great creativity, students reached out to government offices, trade organizations, and private companies as well as individuals from both La Crosse and a given Sister City. Many of these connections persist, providing students with future professional opportunities. Further, the local organizations were so impressed with UWL students that they offered internships to at least two of the students. In sum, the students' hard work was rewarded: trade was facilitated, connections with UWL were strengthened, internships were gained, personal relationships fostered and, most importantly, much student learning occurred!
========================================================================
Human Resource Management Students Improve HR Practices

Students in Christa Kiersch's MGT 385 class worked with two community organizations, the La Crosse Public School District and CouleeCap, to help develop Human Resource (HR) policies and practices encouraging of diversity. Students conducted thorough evaluations of current HR practices at each client organization and then presented specific evidence-based recommendations to attract and retain high quality employees.
Teams of students in William Ross' MGT 483 (Human Resource Development) class worked with the YMCA, Scenic Bluffs Healthcare, and the UW-L Department of Human Resources to design and/or evaluate HR training programs and offer recommendations for improved training practices.
========================================================================
Innovative International Case Study Features University of Wisconsin La Crosse Management Students
In a recent semester Dr. Drew Stapleton's Supply Chain Management students participated in a multinational case study experience with over 625 university students from 13 universities. The project implemented globalization, critical thinking skills, data interpretation and analysis, and virtual teamwork using worldwide dispersed student groups.
Originally initiated in 2011 with four collaborating universities, the international Global Workgroup Project case has grown to include over a dozen U.S. universities including Auburn University (Alabama), UW-Madison, Air Force Academy, Texas Christian University (Texas) and The Citadel (South Carolina). Over a dozen international universities now participate, including universities in France, the UK, Peru, Morocco, Austria, Finland, Singapore, Thailand, and Uruguay.
Using a Council of Supply Chain Management Professionals (CSCMP) case, student groups had to quantify three supply chains bringing product to a fictitious distribution center in Texas from Nebraska, Germany, and China. The groups had to identify and quantify the costs and risks associated with each supply chain and recommend the lowest total landed cost. Each group consisted of four students from different universities. Each of the student teams had to develop a solution and present it to a remote faculty member using videoconferencing technology. Individual as well as group scores are computed.
Dr. Stapleton stated, "We have taken an academic case from the CSCMP and derived unique versions by using different numbers in each case. The optimal lowest total landed cost for one-third of the cases recommends the Chinese supplier, one-third the US supplier, and one-third the European supplier. Our millennial students are electronically connected. This is their chance to apply their global, communication, and critical thinking skills and grasp of technology to overcome time, distance, and language challenges to solve the types of problems they will experience throughout their careers."
This assignment was the winner of the 2014 AACSB Bizzell Teaching Innovation Award and a finalist for the 2014 Wharton "Re-Imagine Education" worldwide competition. It was the third time that UWL participated in this innovative instructional approach. To date, over 3,700 students worldwide universities have participated, and twice a student from UWL placed among the top, including a perfect individual score in 2014. In 2015, a student scored in the top 10%. Plans are to offer this course in upcoming Fall semesters.
========================================================================
MGT 408 Class Participates in Community Projects
Students from MGT 408 (Global Responsibility of Business) participated in one of several group projects, positively impacting the community. The purpose of this experience was to thoughtfully apply the content from Dr. Samantha Samreth's class and to leave a positive imprint in the process. Each group selected and researched an organization (for-profit or non-profit) in the La Crosse area community. Students analyzed the organization's local social responsibility (i.e., economic, legal, ethical, and philanthropic aspects). Focusing on philanthropy, students spend about 100 hours volunteering for, or raising and donating money to the organizations that they selected. The type of volunteerism ranged from building homes for Habitat for Humanity (see photo), helping with food and clothing drives, picking up garbage, participating in the Children's Miracle Network dance marathon, giving organizations management and marketing advice, etc. Consequently, UWL Management students have made a positive imprint on the community through helping numerous local businesses and organizations.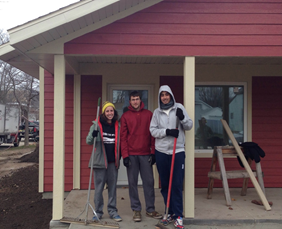 ========================================================================
A SOUPer Class
Students from Kelly Nowicki's Entrepreneurship class, MGT 420, participated in La Crosse SOUP, a monthly micro-granting and community building event created "to make La Crosse a better, cooler, place to live". Once a month from May thru October, hundreds of community members gather behind the Root Note, pay $5 to eat soup, listen to pitches to improve the community and then vote on the pitch they feel is worthy of the kitty of SOUP money.
In one recent semester, all eleven-student teams in the Entrepreneurship class developed pitches, but only four teams were chosen to pitch for the SOUP money. The winning team of Cole Solomon and Shane Adler, pitched "Tech Trails" - an idea to put a QR code at the entrance of hiking trails in Hixon Forest so hikers with "smart phones" can download a map to improve their hiking experience.
Founder of La Crosse SOUP, Andrew Londre, felt all of the student groups developed great ideas to improve the community, so he ran a successful $10,000 Kickstarter campaign to help see all ideas come to fruition. Currently, all of the student groups are in the process of implementing their community improvement ideas.
========================================================================
Make Management a Part of YOUR Summer!
This past summer several UW-L students went to Bratislava, Slovakia, for the Global Consulting Program. They worked on applied business projects for companies in this European region – all while earning college credit (MGT 400). In previous years students helped a variety of organizations, including Google Slovensko, Dell, AT&T, and even the U.S. Embassy. Students interested in learning more about the program and perhaps taking the course next summer should contact Dr. Nicole Gullekson (ngullekson@uwlax.edu) or Dr. Christa Kiersch (ckiersch@uwlax.edu)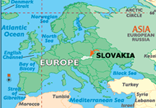 During Summer Session II (mid-June to mid-July, 2017), students had the opportunity to take MGT 449 ("Administrative Policy Determination") and MGT 493 ("Green Operations Mgt.") in London.
Interested in something a little closer to home? Make UW-La Crosse a part of your J-Term or summer plans! If you have been admitted to the College of Business or will be by the end of the current semester, consider one of the following courses; all are typically offered in J-Term and summer:
- MGT 301 – Business Communication (online),
- MGT 393 – Production & Operations Management (in person),
- MGT 449 – Administrative Policy Determination, (online)
========================================================================

Guest Speakers
A vital part of many students' education is learning from business leaders and management professionals. The following is a brief listing of some of the business professionals who spoke to Management classes [either in person or via video conference] in recent years. For a complete listing visit http://websites.uwlax.edu/wross/guest_speakers.htm:
2016-2018 Presentations:
Peter Guidinger, Fastenal, spoke about "Corporate Universities" in William Ross's "Human Resource Development" class (MGT 483), Fall, 2017.
Mayor Tim Kabat, City of La Crosse, spoke about "leadership" in Scott Reber's "Introduction to Business" class (MGT 100), Spring, 2017.
Ms. Bree Breckel, co-owner of B&E's Trees Barrel Aged Maple Syrup, spoke about "Starting your own business" in Scott Reber's "Introduction to Business" class (MGT 100), Fall, 2016.
Ms. Marilyn Shultz, Contracts Manager, Atos IT Solutions, discussed drafting, editing, and evaluating large-scale business proposals in Scott Reber's "Business Communication" (MGT 300/301) course, Fall, 2016.
Mr. Mitch Lown, Global Groundwork Foundation, addressed Kelly Nowicki's Fall, 2016 "Social Entrepreneurship" (MGT 400) course. He discussed how the foundation is addressing social issues in Haiti through vocational training.
Ms. Kristin Koepke, Director of Training, eLearning Innovation Co., spoke in Christa Kiersch's Managerial Leadership & Team Development class (MGT 412) on "Virtual Team Development."
Ms. Teri Wildt, Mayo Health System, spoke about "Maintaining positive relations with the community," in Scott Reber's "Introduction to Business" class (MGT 100), Fall, 2016.
Mr. George Baldwin, partner, Cool Beans, addressed Scott Reber's "Introduction to Businss" class (MGT 100) regarding "Startup Companies," Fall, 2016.
Former Mayor John Medinger, City of La Crosse, spoke about "Public-sector management" in Scott Reber's Fall, 2016, MGT 100 class.
Mr. Carlos Macia, Director of Engineering, Atos IT Solutions, visited Scott Reber's "Introduction to Business" (MGT 100) class Fall, 2016 and spoke about conducting international business.
Ms. Anne Snow, Education Director, La Crosse Children's Museum, spoke to the Integrated Core class (Nicole Gullekson) about "Leadership."
Mr. Peter Guildinger, Director of Employee & Customer Development, Fastenal, spoke in Christa Kiersch's Human Resource Management (MGT 385) class about "Training and Development." He also spoke about "Organizational Culture" in Nicole Gullekson's Organizational Behavior (MGT 308) course.
Adekunle Samuels, Target Corp., discussed the importance of attitudes in the workplace in Kelly Nowicki's Organizational Behavior (MGT 308) course, Fall, 2016.
Mr. Curt Root, retired, Allied-Signal,
spoke
about "Mergers & Acquisitions: The role of Organizational Culture" to William Ross' Current Topics in Human Resource Management class (MGT 486), Spring, 2016.
Earlier Class Presentations:
Mr. Keith Butler: La Crosse County Emergency Coordinator spoke on "Coordinating Regional Response to Crises" to Alan Macpherson's Crisis & Contingency Management class (MGT 400).
Mr. Kurt Bear, Mid City Steel, La Crosse, guest lectured in Gail Gillis' Total Quality Management classes, (MGT 398).
Shirley Weis, Emeritus VP and Chief Administrative Officer, Mayo Clinic, Rochester, MN, addressed Jon Ying's Global Responsibility of Business class (MGT 408).
Mike McGinely, Ph.D., President, Biologicals & Pharmaceuticals, Heska Pharmaceuticals, Ft. Collins, Colorado, spoke to College of Business students.
Dennis Vogel, President & CEO, Citizens State Bank, La Crosse, spoke on "Financing your business," to Kelly Nowicki's Entrepreneurship class (MGT 400).
Mark Clements, Volunteer Chaplain, City of La Crosse Police Dept., and FBI Chaplain, La Crosse, spoke on "Chaplains in the Workplace" to William Ross' Current Topics in Human Resource Management MBA class (MGT 740).
Don Weber, CEO and founder of Logistics Health Inc., La Crosse, WI. This Wisconsin Entrepreneur of the Year spoke on the topic of "Corporate culture" in Charley Swayne's Organizational Behavior class (MGT 308). He also spoke on "Starting Seven Businesses" in Barb Larsen's Introduction to Business class (MGT 100).
Chris Goodell, General Manager, La Crosse Loggers (baseball team), spoke on the topic of "Applying business principles to the sports industry" to Charley Swayne's Organizational Behavior class (MGT 308).
Sarah Fortune, Attorney, Hale Skemp, Hanson, Skemp, & Sleik Law Firm, La Crosse, discussed "Careers for Female Attorneys" in Barb Larsen's "Introduction to Business" class (MGT 100).
========================================================================
Awards, Service, and Faculty Development Activities
2016-2018
Congratulations to Kelsey Breunig, the "Lora Greene Scholarship Winner!" Kelsey is a senior, double majoring in Management and Marketing with a Psychology minor. On campus, she is active in the American Marketing Association and the Beta Gamma Sigma business honor society. This past summer, and continuing into the fall semester, Kelsey is the product marketing intern at Fiskars, a consumer goods company located in Middleton, WI. She assists with various projects including: New product development, market research, consumer insights, and new category opportunities.
Spring of 2018, Lauren Hoefgen, Management student, presented a research project at the UW-L Celebration of Undergraduate Research & Creativity. Faculty mentor: Christa Kiersch.
Christa Kiersch has been granted tenure the rank of Associate Professor. Congratulations!
Nicole Gullekson went to Europe for a faculty sabbatical. She has now returned and is re-assuming duties as Director of the International Business major & minor. Congratulations!
The following faculty were nominated to receive a (Provost's) Eagle Teaching Excellence Award in Spring, 2018: Brad Dobbs, Jeff Kessler, Uzay Damali, Danny Franklin, Yeonka Kim, Kelly Nowicki, Anup Nandialath, Scott Reber, William Ross, Mark Shay, and Andrew Stapleton.
In May, 2017, Gail Gillis retired after eleven years at UW-L,. Chancellor Gow has conferred Emeritus status.
Kelly Nowicki serves on the UWL Alumni Association. She also serves as a member of the Board of Directors for the UWL Foundation. She and her fellow board members are working to engage the larger UWL community and encourage participation in the University's current scholarship campaign.
Iglesias, Ana served as a manuscript reviewer for the Midwest Academy of Management Conference held in Fargo, North Dakota, October, 2016.
Iglesias, Ana & Gullekson, Nicole have served with the UW-L Strategic Planning Action Team which helped develop UW-L's new strategic plan and methods for implementing the new strategic plan.
Gullekson, Nicole has two presentations at the UW System Spring Conference on Teaching and Learning (April 20-21, 2017): "Using Study Abroad Programs to Develop Global Leadership Competencies," and "UWL College of Business Integrated Core Program: A Method for Collaborative Teaching and Learning." La Crosse, WI.
Kiersch, Christa, (August 30, 2016) had a presentation at the UWL Conference on Teaching and Learning, UWL, La Crosse, WI, "Learning about Leadership by Developing your Own."
Cerbin, W. J., Cooper, S. T., Kiersch, Christa, Warnberg, N., George, W., Bolstad, M., (August 30, 2016). UW-L Conference on Teaching and Learning, UWL, La Crosse, WI, "CATL Teaching and Learning Grant Projects."
Anup Nandialath has served as an ad hoc reviewer for the following journals in the past year: International Journal of Emerging Markets, International Journal of Human Resource Management, and Technological Forecasting & Social Change.
Kelly Nowicki completed the "Social Entrepreneurship" Training Program offered by the United States Association of Small Business & Entrepreneurship, Kansas City, MO.
William Ross serves on the Editorial Board of the International Journal for Conflict Management, the Editorial Board for Negotiation and Conflict Management Research, and was an ad hoc manuscript reviewer in 2016 for the International Journal of Services Technology & Management.
The following faculty were nominated to receive a (Provost's) Eagle Teaching Excellence Award in Spring, 2017: Gail Gillis, Nicole Gullekson, Christa Kiersch, Justin Kraemer, Kelly Nowicki, Scott Reber, William Ross, Mark Shay, and Andrew Stapleton.
Nelson, Sophia, Management student, presented, "The Missing Link Between Sustainable Awareness and Sustainable Practices". Faculty mentor: Henry Petersen. Presented at the UW-System Symposium for Undergraduate Research and Creative Activity, UW-Stevens Point.