Scholarships
A page within Student Affairs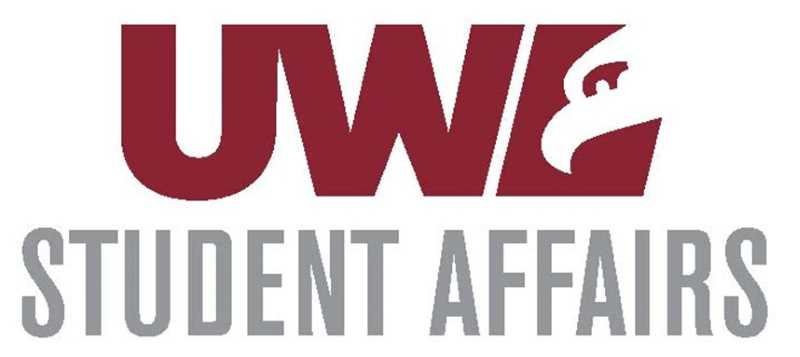 Student Affairs Logo
Welcome to Student Affairs Scholarship Information
Foundation Information
Parent Fund Information
Scholarships
Barbara Stewart Student Affairs and Diversity & Inclusion Multicultural Student Scholarship
New freshmen award, renewable for up to three years as long as the student remains in good academic standing which is considered to be a 2.0 Grade Point Average.
Past Award Recipients
2021 – 2022 Delanie Johnson, Natalie Maufort, Briana Hernandez
2020 – 2021 Lizet Morens, Arini, Arsana
2019 – 2020 Chandler Sullivan
2018 – 2019 Judy Lor
Nick & Kathleen Nicklaus Endowed Scholarship for Residence Life
Recipient must be enrolled full time at UWL
Recipient must be in good academic standing
Recipient shall demonstrate significant contributions to UWL's Residence Life program through involvement in programs/activities and leadership positions held. This can be done through a personal essay which may include recommendations from residence life staff or academic faculty. Both on and off-campus leadership activities will be considered.
Preference will be given to an applicant who is considering a career in Student Affairs Administration.
Vitaliano Figueroa Scholarship in Student Affairs Administration
Must be enrolled full-time at UWL and enrolled as a second-year student in the on-campus Student Affairs Administration Program
Must have demonstrated potential to be a leader within the Student Affairs profession
Must have made significant contribution to the academic cohort and shown academic excellence in the SAA program.
Must provide a reference from a person who serves as a supervisor in the SAA program through an internship or assistantship.
Financial need must be considered.
UW La Crosse Foundation
All UW-La Crosse Foundation student scholarships are available through the
To view information and application, visit UWL Foundation which administers all Foundation scholarships.
UWL Foundation Scholarships are available each year beginning October 1st.
UWL Foundation scholarships are awarded late Spring and funds will be applied the following Fall.
Scholarships
Learn about scholarship opportunities at UWL - Scholarships Resource Center.
UWL has an Outside Scholarships database that allows students to search for scholarships related to their identities, major, or the school they are housed.
Parent Fund
Parents as Partners @UWL
The University of Wisconsin-La Crosse acknowledges the role and importance of parents and guardians in the success of our students. We are committed to recognizing and responding to the concerns and suggestions of parents or guardians by:
sharing student information with parents and guardians to the extent permitted by UWL policy, Federal and State law
communicating opportunities about student learning, student development, university processes and resources
listening and hearing various perspectives from parents and guardians
By contributing to the UWL Parent Fund, you are providing students with meaningful, transformational opportunities to enrich their experience at UWL by allowing them to explore, engage and succeed.
UWL Parents, who serve on the Parent Advisory Board, advise the Vice-Chancellor for Student Affairs where to direct contributions made by parents to the UWL Parent Fund.
Scholarships