Student Affairs Leadership Academy Participants
A page within Student Affairs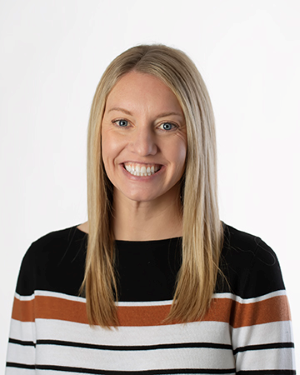 Jenna Umberger
My name is Jenna Umberger, and I am in my sixth year as a Disability Services Advisor in the ACCESS Center at the University of Wisconsin La Crosse. Prior to this, I served as a high school special education teacher. Both my bachelor's and master's degrees are in special education. I am passionate about supporting students with disabilities as they transition from high school to college. Seeing students succeed is why I continue to do what I do!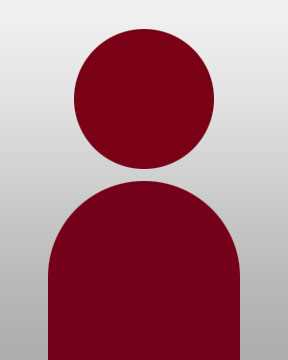 Lee Spindler
Lee is the UW-River Falls Disability Resource Center Accommodations Coordinator. They oversee academic accommodations for the university, supervise student staff, and implement disability inclusive programming campus wide. Lee graduated from UWRF in 2018 with a bachelor's in social work. Lee is excited to expand their education with the SALA program to continue making intersectional progress in higher education.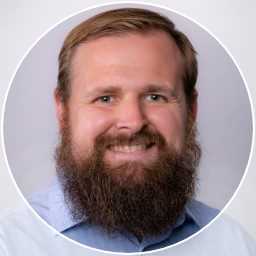 Cole W. Kallio-Crotteau
Cole Kallio-Crotteau serves as a Senior Complex Director for University Housing where he assists and supports the student's living within the residence halls on campus. Cole came back to Whitewater after completing his Master's Degree at Eastern Illinois University. Cole previously attended UW-Whitewater and received his BBA in Human Resources in 2016. From Cole's time working here at Whitewater as a Resident Assistant, to his current role, his priority has always been the students and their success. Cole's work with students has expanded beyond housing, as he completed his Master's Thesis titled, "How Federal Work-Student Affects the College Student Experience". Cole's dedication to students and the success in college is focused on their holistic development and growth both in the classroom and in the halls. Cole serves the greater Whitewater student body with humility and enthusiasm.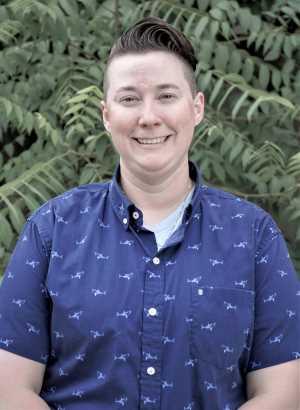 Nicole Kurth
Nicole is currently entering her third year as the Pride Center Coordinator at UW-Green Bay. Her passions include LGBTQIA2S+ community outreach, programming and history. In the summers, Nicole is the Pride Camps Director for students ages 11-18 years-old. She has a MS in Student Personnel Administration and a BA and AA in Graphic Design and Illustration.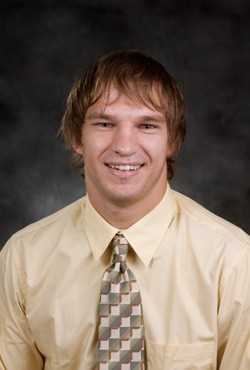 Jake Wozniak
Jake Wozniak works in Athletics at UW-Stevens Point as the Head Women's Wrestling Coach, Associate Head Men's Wrestling Coach, and Athletics Academic Success Coordinator. Upon graduating in 2011, Jake began working on campus coaching wrestling, managing the climbing wall, and running Pathways to Point trips for incoming first-year students. He then worked in the Tutoring-Learning Center as the Academic Skills Specialist before moving full-time into Athletics in 2018. Jake spends his free time watching sports and enjoying nature.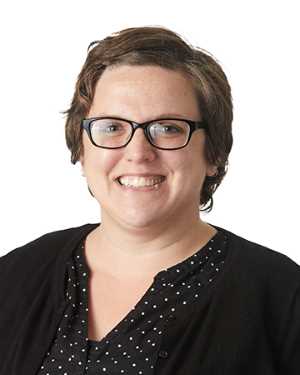 Blythe McConaughty
Blythe McConaughey (she/hers) graduated from the University of Wisconsin La Crosse in 2005 and has served as Violence Prevention Specialist since 2021. Blythe has been professionally engaged with anti-violence advocacy for more than 15 years, and before coming to UWL, she was the advocate in the Center for Awareness of Sexual Assault at UW Eau Claire. A graduate of Minnesota State University Mankato in 2011, Blythe is also co-chair of the La Crosse County Sexual Assault Response Team and is active in the movements for reproductive justice and LGBTQ+ equality. When she's not advocating or teaching, she's likely reading a book or playing with Monster, her 4-year-old rescue pup.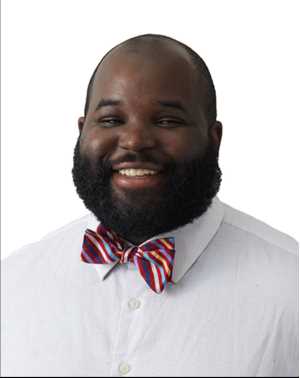 Reg Hawkins
Reg Hawkins serves as a Complex Director in the Office of Residence Life at the University of Wisconsin – La Crosse. At UWL, Reg oversees the day-to-day management of 2 first-year student residence halls that are designed to support the success of historically marginalized voices, promote a sense of belonging, and advocate for social justice. As a Complex Director, Reg currently supports the in-hall experiences of the Gender Inclusive Housing Community, Multicultural Validation Program, and UWL First Scholars. Reg's work with these programs aims to support their development through educational opportunities that affirm their lived experiences and empower them to be leaders in the UWL campus community. In addition to this work, Reg serves as an advisor to Black Student Unity and Title IX Investigator for the university.
Reg has received degrees from the University of Central Arkansas (M.S. ED) and Mississippi State University (B.A.) and is currently seeking a Doctor of Education Degree in Student Affairs Administration and Leadership at the University of Wisconsin La-Crosse.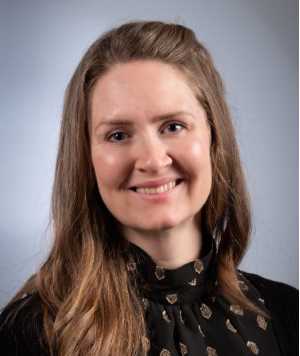 Patti Schevers
"I am the Camps & Youth Program Manager at UW- Green Bay, where I oversee all things camps! My strong suit is collaborating with others! My passion is creating enrichment opportunities and experiences for youth. I am currently enrolled in the Master's Program at UW-Milwaukee in Cultural Foundations in Community Engagement and Education."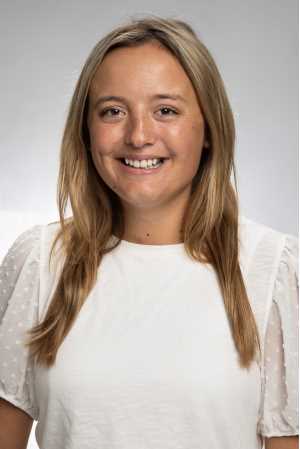 Jacklyn Lee
My name is Jaclyn Lee and I am the Curricular Enrollment Coordinator in the Registrar's Office at my alma mater, the University of Wisconsin - River Falls. In my role I work with departments in organizing all things related to class schedules and grade rosters. I currently live in New Glarus, WI with my fiancé Eric and our cattle dog, Donna. We spend our time hiking, farming, nature walks and anything else that gets us outdoors!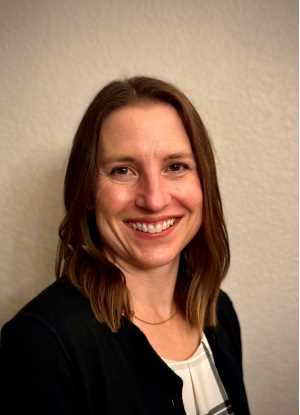 Rachel Rautmann
Rachel Rautmann is a board-certified, doctorally prepared Nurse Practitioner at the University of Wisconsin-Milwaukee's Student Health and Wellness Center. Rachel has been actively working in healthcare for almost 3 decades, climbing the ladder from EMT, to medical assistant, registered nurse, and finally nurse practitioner. She has been working at UWM since 2020 and has recently been appointed to a new role as the Assistant Director of Medical Services. She is inspired daily by the energy that the college students bring to campus.
In her free time, Rachel enjoys running, baking, and traveling, but her favorite thing to do is enjoy great food with her husband and two college aged kids.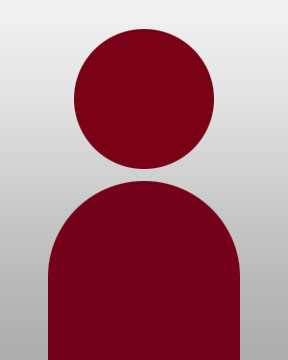 Trevor Hanson
My name is Trevor Hanson. I am the Area Director for Residence Life at UW-Platteville. I am new to the role, having started in August, but not to UW-P, as I am a 2018 graduate (BS in Elementary Educated. Previously, I was a hall director at UWM and a graduate hall director at Northern Illinois University, where I received my master's of science in Higher Education and Student Affairs in 2021. In my free time, I have been enjoying running, reading all the fantasy novels that Tik Tok recommends, and spending time with my son, Parker.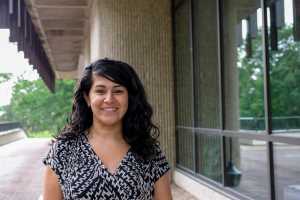 Cindy L. Johnson
Cindy Lopez Johnson has been at UW-Green Bay as a Multicultural Student Success Manager in the Multicultural Resource Center since August 2020. As a first-generation college graduate, Cindy has had the passion to help students from underserved backgrounds find their version of success in higher education for almost 10 years. Cindy graduated from the UW-Green Bay in 2013 with a double major in Human Development and Spanish. She earned her Master's of Arts in Higher Education: College Student Affairs from the University of Arkansas at Little Rock in 2015. Cindy has experience working at two-year technical college as well as mid-size public 4-year institutions.
In her free time, Cindy enjoys crafting, reading, kayaking, spending time outdoors, and traveling. She currently lives in Appleton with my husband, Jake, their 2-year old daughter, Elena, and 3 furbabies.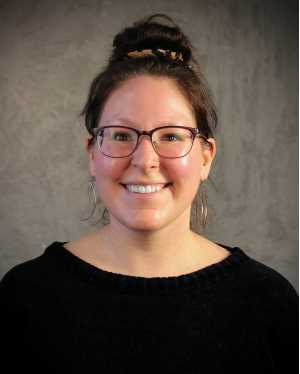 Anya Russom
Anya (they/she) has served as International Programs Manager at UW-Superior for the past four years. In their role, Anya manages all study away at UW-Superior and also supports international student services as a DSO. Over the years, Anya has worked in various departments and divisions and came into Student Affairs about two years ago. Anya serves on Academic Staff Senate and has been involved with numerous campus initiatives, including the Diversity and Inclusive Excellence Committee, Global Community of Practice, Travel Advisory Committee, strategic planning initiatives, and as a contact tracer throughout the COVID-19 pandemic. Prior to working at UWS, Anya lived and worked for several years in Malawi and South Africa through both the Peace Corps and Perivoli Schools Trust. Anya is also a UW-Superior alum who enjoys traveling, wildlife photography, and spending time in the garden.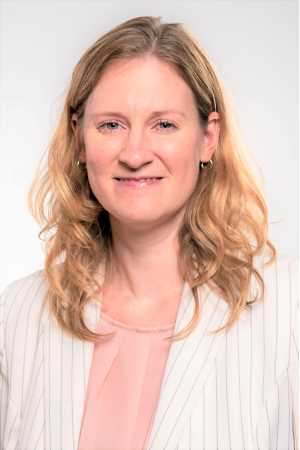 Jessica Wekkin
My higher education career began at Hamline University as an English instructor in Fall 2007. While I enjoyed my time in the classroom, it was the advisor responsibilities that engaged me the most and inspired me to pursue a career in Student Affairs in 2013. Since then, I have worked at UW-Stout and UW-River Falls in a variety of areas including Academic Advising, TRIO Student Support Services, and Career Services. In my current role at UW-River Falls, I oversee Exploratory Advising and Tutoring Services. My educational background is in writing, which is the subject of my Master of Fine Arts degree from Hamline University and Bachelor of Arts degree from Bethel University. Since making the career transition to Student Affairs, I consistently seek out opportunities to increase my knowledge of the field and am grateful to be a part of the Student Affairs Leadership Academy.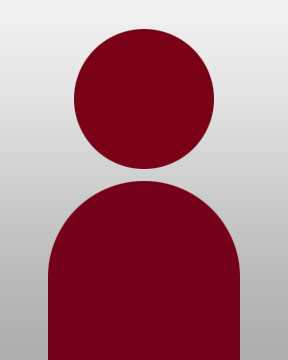 Lisa Raethke
Lisa Raethke is the Student Health Promotions Manager at the University of Wisconsin – Stout. She is a graduate of Luther College with a bachelor's degree in nursing. Previously serving as the interim Student Health Director, she is the liaison between the University and the provider of Student Health Services on campus. She leads a group of student peer health educators called the Wellness PROs that organize and conduct many health and mental health events on campus. She serves as the Co-chair of both the campus Wellness Committee and Sexual Violence Coalition and promotes wellness activities for faculty, staff, and students. Lisa also is a member of the Behavioral Intervention Team and does case management for students with health issues through the Dean of Students office.
Lisa and her husband Chuck are the parents to 3 adult children and live in rural Pepin, Wisconsin.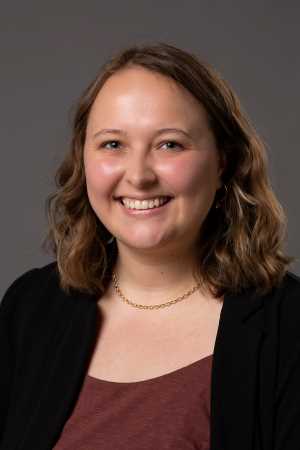 Summer Thompson
My name is Summer Thompson (she/her) and I am currently a Residence Hall Director at UW-Stevens Point, and this will be my third year. I am from De Pere, WI and went to UWSP for my undergrad where I graduated with a B.S in Interpersonal and Organization Communication. After graduating from UWSP, I decided I wanted to make a difference for college students and get my Masters in Higher Education at Walden University. I graduated in Summer 2022. During my time in Graduate school, I was also a Graduate Hall Director in a non-traditional student building at UWSP. During my free time, I like to spend time with my family, friends, partner and create resin jewelry. I have a 1-year-old Corgi named Louie and a 5-year-old cat named Holly!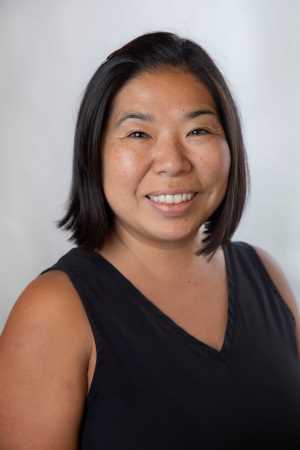 Jui-Han (Jo) Solverson
Jui-Han (Jo) Solverson brings a wealth of diverse experiences to healthcare leadership. Her educational journey includes undergraduate degrees in Public Health from the University of Illinois and a Bachelors of Science in Nursing from Loyola, followed by a Master's Degree in Adult Medicine and a Teaching Certificate from Wayne State University. She holds a post-graduate certificate in Family Medicine from the University of Massachusetts Boston.
With an 18-year career as a nurse practitioner, Jo has provided dedicated care across all life stages. For the past 3.5 years, she's been part of UW Whitewater's healthcare team, focusing on student healthcare. Prior roles include caring for patients at Aurora Advocate Health System and supporting active-duty military families at Landstuhl Regional Medical Center in Germany, where she led the diabetes management team.
Jo's love for exploration is not limited to her profession; it extends to her deep passion for travel. Since 2015, alongside her spouse, an ophthalmologist, and their four children, she has embarked on surgical mission trips to Honduras, restoring vision to those in great need.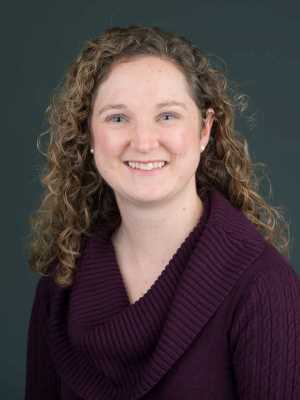 Katie Strope
I am an Academic Advising Coordinator for a TRIO program called TRIO Project AIM at UW-Eau Claire in the Services for Students with Disabilities Office. TRIO Project AIM is a federal grant program that assists students with disabilities in graduating from higher education. I have been in this role for almost 7 years. Previously, I worked as a Transfer Coordinator in the Admissions Office at UW-Eau Claire. I received my bachelor's degree from the University of Northern Colorado and my master's degree from UW-Madison in Rehabilitation Psychology. I'm originally from Eau Claire, WI. In my free time, I enjoy spending time outdoors, gardening, hiking, playing board games with my family, and watching our middle school and high school age kids play sports.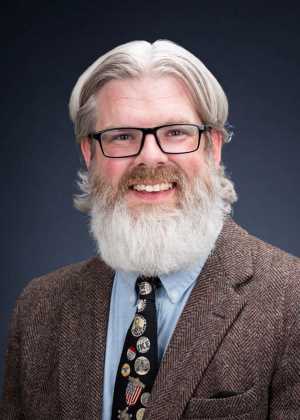 Calvin Watts
I am Calvin Watts, and I have served as the College Advisor for the College of Social Sciences and Professional Studies at UW Parkside. Before this role, I was an Academic Advisor at Fort Lewis College in Durango, Colorado. I completed my undergraduate degree in History from South Dakota State University, and my master's degree in Higher Education Administration from St. Cloud State University. My central academic advising philosophy centers around meeting students where they are at, and this means deeply focusing my methods in a way any student can understand. In my spare time, I study American history (with a heavy focus on the life of Theodore Roosevelt), volunteering at the Civil War Museum in Kenosha, WI, serving as Vice President for the Friends of the Library of Kenosha, voraciously reading and perusing any bookstore I can find, long hikes, and spending time with my family and wonderful wife, Margaret.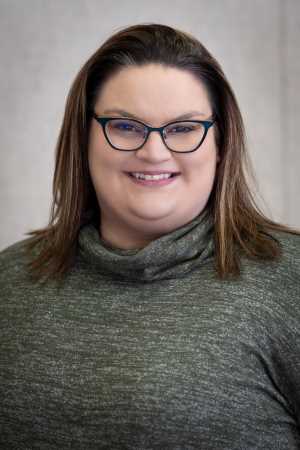 Katie Morois
Hello! My name is Katie Morois and I serve as an Assistant Dean of Students & Case Manager at UW-Green Bay. I work primarily on our Marinette Campus, however, I serve students across all four of our campus locations. Prior to my time at UW-Green Bay, I worked as a school counselor for 7 years. I look forward to learning from Student Affairs leaders and professionals across the UW System and growing my network of people doing this important work!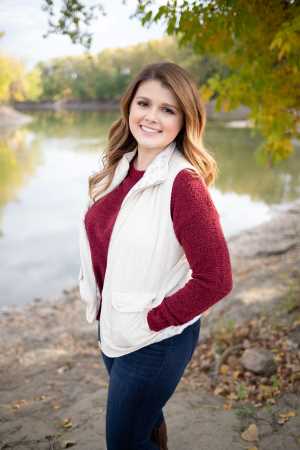 Alexis Bergstrom
Alexis began her Student Affairs journey as a Resident Assistant at the University of Wisconsin – Eau Claire. She then pursued a Master's of Education in College Student Personnel at Southern Illinois University Edwardsville where she also worked as a Graduate Assistant Community Director. After graduating in 2017, Alexis went on to work as a Hall Director for Minnesota State University Mankato. In January 2022, Alexis moved back to her home state of Wisconsin and began working for the University of Wisconsin – La Crosse as a Complex Director for the Residence Life Department. Other functional areas Alexis has volunteered or worked in are Academic Advising, Orientation, Student Activities, and Retention.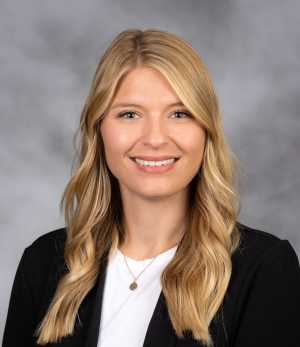 Rya Adler
Rya Adler is currently the Coordinator for Student Case Management in the Dean of Students Office at UW-Platteville. In 2020, she served as the Welcome Center Coordinator on campus. Adler has a background in K–12 education as a previous high school counselor. She has earned both her B.S. in human services leadership and M.S.E. in professional counseling from UW Oshkosh."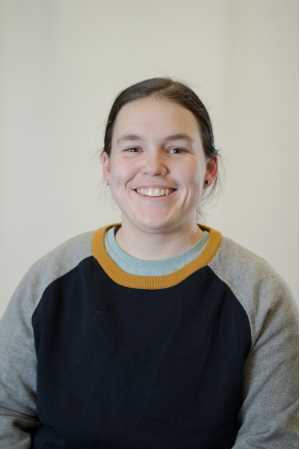 Laura 'Lars' Larsen
Laura 'Lars' Larsen is currently a building caretaker with University Housing at the University of Wisconsin-Stout. They on their tenth school year season and come from a hospitality and high adventure background. They have formal post-secondary training in the fine arts. Lars has valued working on the frontlines of the student experience and finding opportunities to affect campus through the Events and Outreach Committee as well as the Waste Reduction Workgroup. They value the power of community and collaboration in making better, more sustainable campus environments.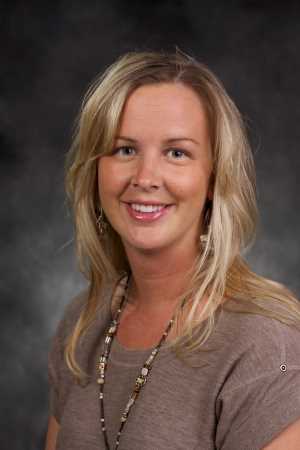 Becky L. Helf
I am going on my 13th year as the center director at the Helen R. Godfrey - University Child Learning and Care Center at UWSP, and a former student of the University of Wisconsin-Stout, where I received a Bachelor's of Science Degree in Early Childhood Education (Birth-Grade 3) and double minored in Psychology and Human Development/Family Studies. Prior to my current role, I worked in the same field but within the private, for-profit sector within WI and TX. I sway heavily as a type-A personality and tend to be goal/outcome driven with a tad OCD sprinkled in there.

I grew up on a farm in central WI and was raised with a very hard work ethic, actively involved in sports (basketball and softball), hunting, snowmobiling, and in our local 4-H club. Outside of my career, I enjoy spending time with family and friends, my daughter Kynlee is currently 2½ an loves going for UTV rides. I am a pool/billiards league team member two nights a week on a men's and women's league. When time (and finances) allow, I enjoy traveling especially to the tropical destinations.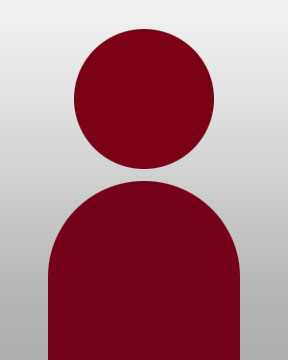 Lisa Roth
Lisa Roth graduated from the University of Wisconsin-Whitewater, with a B.A. in Social Work. She spent the next few years as a health care professional in the private sector before returning to her alma mater. Lisa entered the field of higher education as a team member in the Dean of Students Office. She has been afforded the opportunity to work in a variety of areas which have included student misconduct, behavioral intervention, advocacy, education, and case management. Her soft skills, communication style, attention to detail, determination and strong work ethic have helped her to seamlessly transition between the various unique areas within her role. Today, as the Lead Student Conduct Community Standards Coordinator and Title IX Investigator, she strives to ensure students, faculty and staff feel welcomed, valued, respected and supported.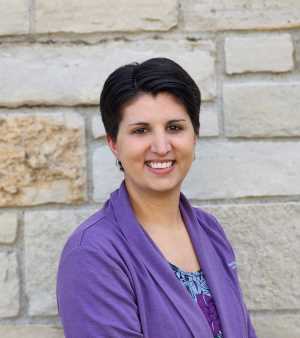 Dana Gordon
Dana Gordon is a Disability Services Manager, Deaf and Hard-of-Hearing Program Manager, and Sign Language Interpreter at UW-Whitewater. She graduated with her Bachelor's Degree in Exceptional Education with a focus on Interpreting and ASL Studies from UW-Milwaukee, and received her Master's in Higher Education from UW-Whitewater. She has worked at UW-Whitewater in the Center for Students with Disabilities for the past nine years. Dana also serves on the Academic Staff Assembly and as the advisor of the American Sign Language Club on campus. She is honored to have been nominated and selected for this immeasurable professional growth opportunity. In her free time, Dana enjoys playing the cello and spending time with family and friends, especially her husband, four-year-old daughter, and two dachshunds.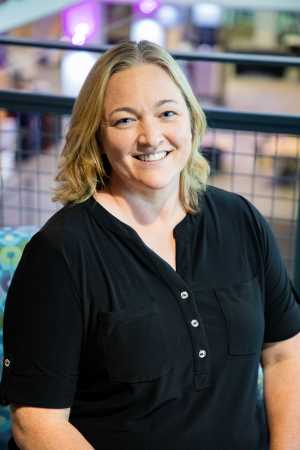 Kimberly Clarksen
Kim Clarksen (she, her, hers) is an Assistant Director of University Center Student Activities and Involvement at the University of Wisconsin Whitewater. Her more than twenty years of service to the institution have included a variety of roles in campus events and activities including planning and implementing campus-wide programs, building community connections through service programs, advising the Segregated Fee Allocation Committee and the allocable funding process, and working alongside peers to guide the involvement experience for students. Through software management, oversight of student organization recognition, promotion of activities to explore campus opportunities , and assessment of those experiences, Kim's work focuses on guiding students to understand the value of their involvement experiences.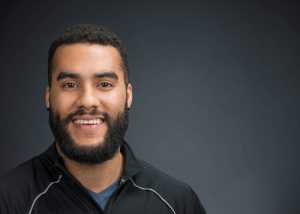 Joseph Young
Joseph Young currently serves as the Assistant Director of Admissions for Access Programs at the University of Wisconsin-Parkside. During his time as a student at UW-Parkside, he worked in student affairs through Residence Life, Student Life, and within the Admissions Office. After Graduating from UW-Parkside in 2012 Joseph has worked mainly in the non-profit sector in both higher education pathways and recruitment. Prior to serving as Assistant Director, Joseph was the Bilingual Admissions Counselor for UW-Parkside serving mainly southeastern Wisconsin and northeastern Illinois."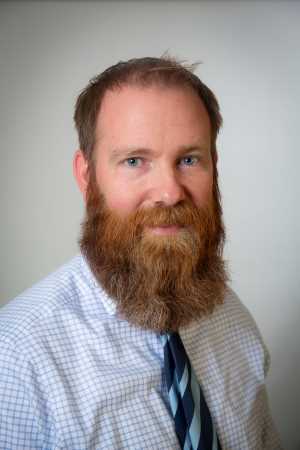 Andy Browning
Andy's career started in the United States Army as a Combat Engineer in the year 2000 and he spent one year in Iraq from March 2003 to March 2004. Andy received a Bachelor's of Science in Therapeutic Recreation from Western Illinois University in 2008 and then worked with at-risk teenagers as a wilderness therapist in northern Minnesota for multiple seasons. He then went onto to pursue a Master's of Science in Community Counseling from UW-Whitewater and spent a number of years working with at-risk teenagers at the Wisconsin Challenge Academy in Fort McCoy. Andy has been back at UW-Whitewater since 2015 where he started as the Case Manager for the campus CARE Team. Andy is now the Assistant Dean of Students and he serves as the Chair for the UWW CARE Team and the Bias Support and Education Team, respectively.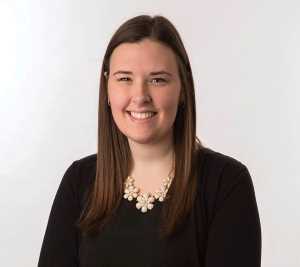 Kaitlyn McNeil
Kaitlyn (she/her) is a dedicated professional committed to supporting student growth and development while fostering a sense of community on campus. With four years of experience in Student Affairs at the University of Wisconsin-Whitewater, Kaitlyn has the privilege of serving as a Complex Director within University Housing for a second year. Her educational journey began with a Bachelor of Business Administration in Finance from the University of Wisconsin-Whitewater in 2018, where she developed a strong foundation in analytical thinking. Kaitlyn continued to pursue her passion for education, earning a Master of Science in Education from the University of Wisconsin-Stevens Point in December 2022. Kaitlyn's favorite part of working within Student Affairs is connecting with students and witnessing their personal, academic, and social development while making campus their home. She is committed to creating a welcoming, inclusive, and supportive environment for all she interacts with and looks forward to participating in the Student Affairs Leadership Academy.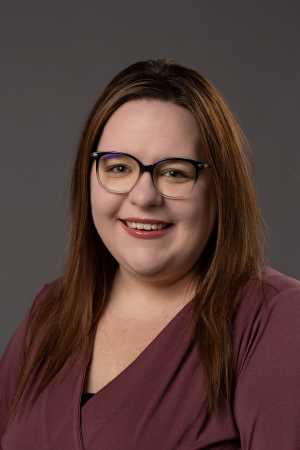 Emily Johnson
My name is Emily Johnson (she/her) and I am in my fifth year at University of Wisconsin – Stevens Point as a Complex Director, overseeing Pray-Sims and Smith Halls. I received my Bachelor's degree from the University of Wisconsin – Superior in Sociology and Psychology and then went on to get my Masters in Leadership in Student Affairs from the University of St. Thomas. I have worked in housing throughout my schooling and in my sixth professional year but have also worked in student activities and leadership roles. I am excited to be joining the Student Affairs Leadership Academy to network with others in the UW System and learn how to continue to best support my students and maintain my student center approaches. I look forward to continue growing as a student affairs educator, especially with the ever changing needs of college students.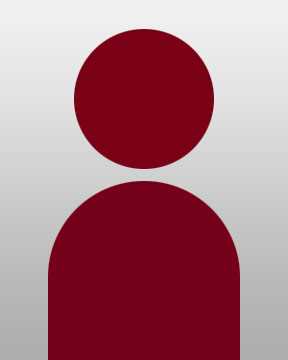 Ann Smith
Ann serves as the Associate Director and Training Coordinator at the Student Counseling Center at UW-Stout. She is also a Licensed Professional Counselor (LPC) in the state of Wisconsin, and carries a clinical caseload in addition to her leadership and training responsibilities. Ann attended the University of Wisconsin-Eau Claire, earning a Bachelor of Arts (B.A.) degree in Psychology, with a minor in Women and Gender Studies. She earned a Master of Science (M.S.) in Clinical Mental Health Counseling from UW-Stout in 2015.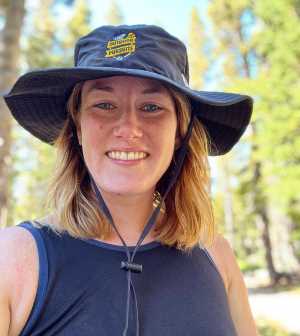 Hannah Murphy
Hannah has been working in outdoor campus recreation since 2014, and she currently oversees UW Milwaukee's Outdoor Pursuits bike shop, trips program, and rental equipment operations with the help of the student staff team. She is a strong advocate for teaching students how to play outside in their own backyards and the importance of all forms of recreation and leisure within student affairs and beyond.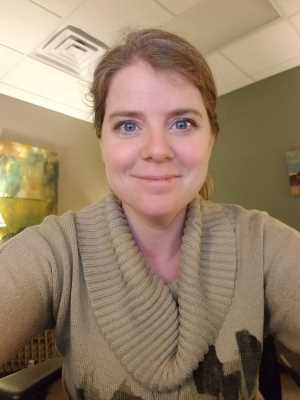 Lissa Balison
My name is Lissa Balison . I have been a master's level mental health counselor for over 17 years. I have been with UWGB for 11 years. It took me a little bit of time to find my path to graduate school but once I did I knew exactly what I wanted to do. I wanted to work on a college campus as a mental health provider. I have been lucky enough to have found a job doing what I dreamed of doing and have been able to do that within an excellent state university system.
I provide a collaborative, supportive, safe space for people to gain insight, explore their lives, and build skills for change. Areas of interest: -Anxiety -Mindfulness -Stress Management and work/life balance -Trauma response -Grief -Relationship Issues -Family Concerns -Academic stress -Career Exploration -Life Transition -Self-Esteem Issues.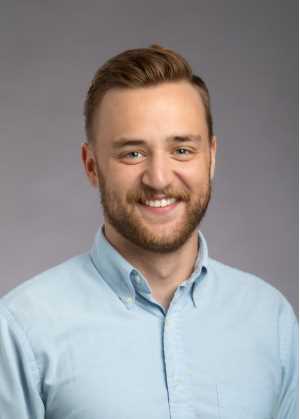 Ben Minogue
Ben Minogue serves as the Interim Director for the Student Association Professional Staff. He previously worked in Residence Life at Northern Illinois University, and Western Illinois University as a graduate student. Ben holds a Master's in College Student Personnel from Western Illinois University, and a Bachelors in Geography from UW-Whitewater. Ben is passionate about designing effective training, experiential learning, leadership development, and helping students engage with their educational experience. He enjoys hiking, fishing, biking, cheap coffee, and houseplants.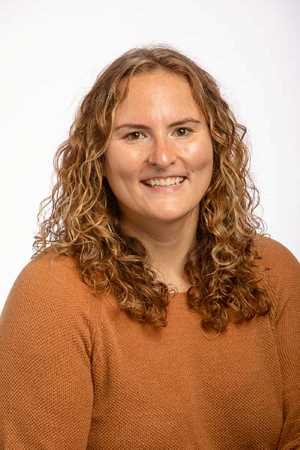 Rachel Heilgendorf
Rachel Heilgendorf currently serves as the Area Coordinator for Residence Life Operations at the University of Wisconsin Milwaukee. She has worked at UWM for a total of six years, having previously held the role of Residence Life Coordinator for four years.
Rachel holds a Master's degree in Student Affairs Administration, which she earned at the University of Wisconsin LaCrosse while doing her Graduate Assistantship at the University of Wisconsin Eau Claire, where she gained valuable experience in Higher Education.
In her current role, Rachel is actively involved in implementing StarRez, a vital system for her department. She supervises the 24/7/365 desk operations across three distinct buildings with around 80 student staff and oversees the training for all Residence Life student staff.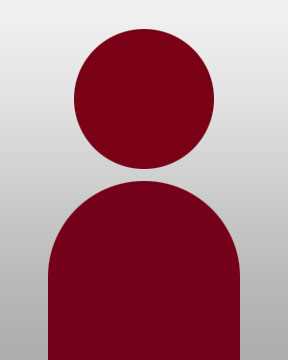 Jacob Foulker
Jacob Foulker is the Program Specialist for the Greek Community and Service at the University of Wisconsin-Whitewater. Prior to this position, he served as a Pre-College Admissions Coach based out of UW-Whitewater to represent the UW System to high school students in Rock County, Wisconsin. Jacob obtained his bachelor's in political science and master's in higher education leadership from UW-Whitewater. He lives in Beloit, Wisconsin, with his wife, Yadira, and three children.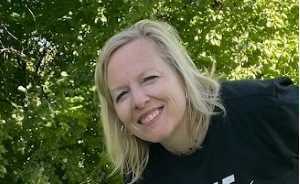 Wendy Leach
My name is Wendy Leach and I have been at the University of Wisconsin-River Falls for 14 years. I started my career in the One Stop Shop that was created for Student Billing and Financial aid together. I worked in that position for 2.5 years and then received a position in the financial aid office. I started as an analyst and within a few months became a Financial Aid counselor. I have remained in this role for the last 11.5 years and became a SR financial aid counselor 5 years ago. I have learned so many things working in financial aid, but the best part is working with students and families on a daily basis as I help them with their financial aid journey.