Conversation partners (tutoring)
Hours of Operation
Monday - Thursday:
10:00 am - 6:00 pm
Friday:
10:00 am - 3:00 pm
---
LRC Contact Information
Language Resource Center (LRC)
321 Graff Main Hall
1725 State St
La Crosse, WI 54601

Phone: 608.785.8325
Language Conversation Partners (Spring 2017)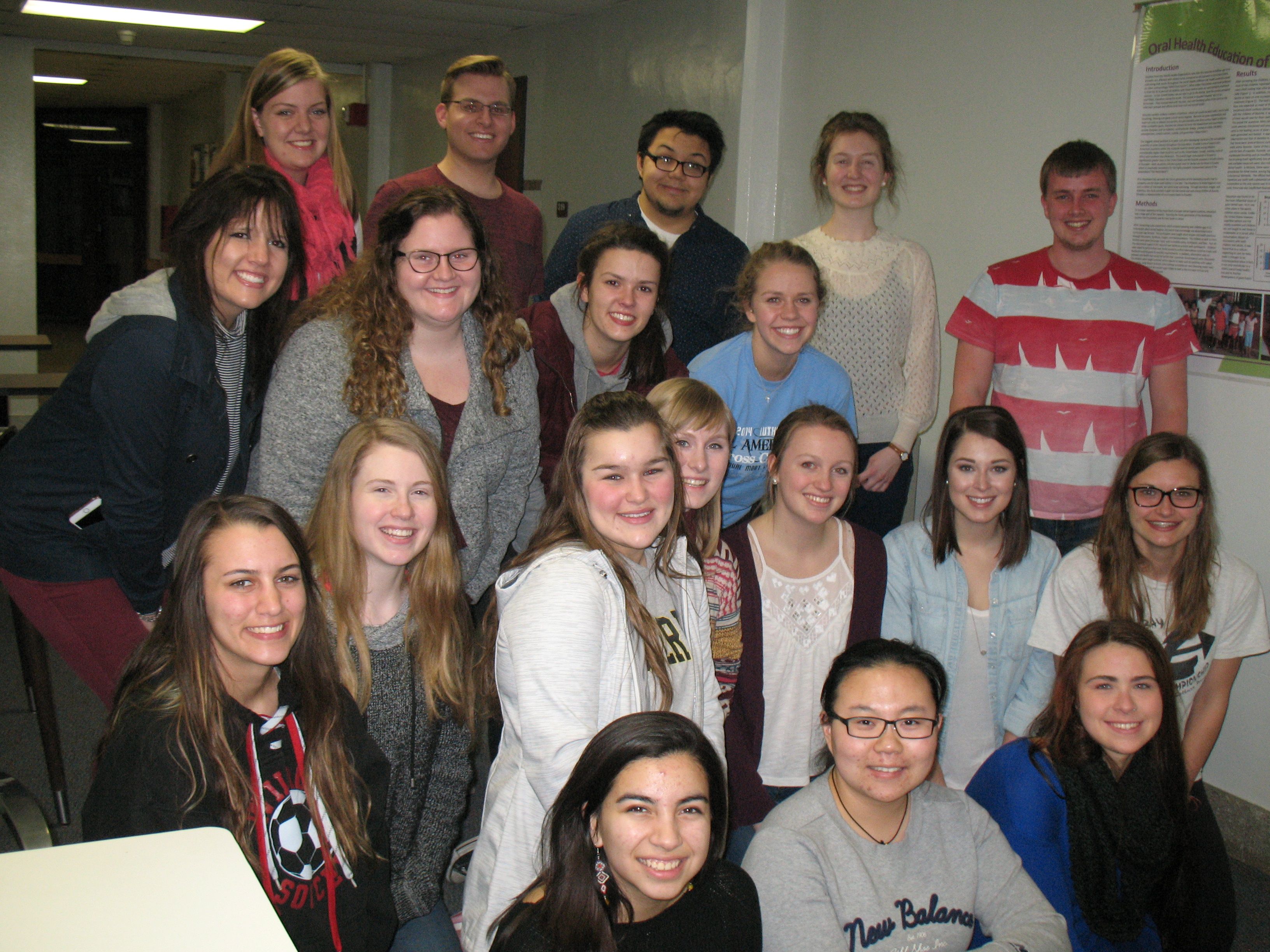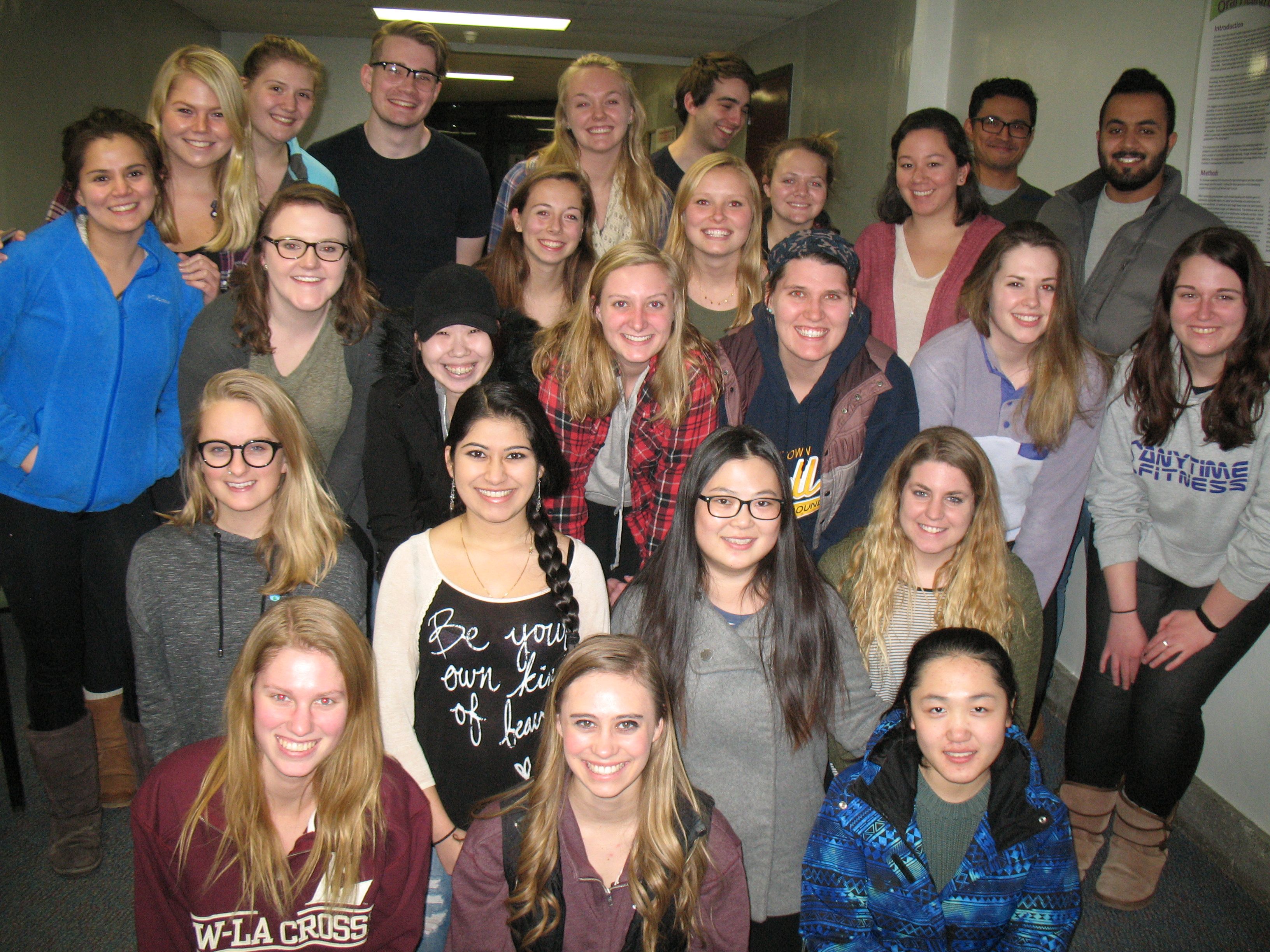 Language Conversation Partners (Fall 2016)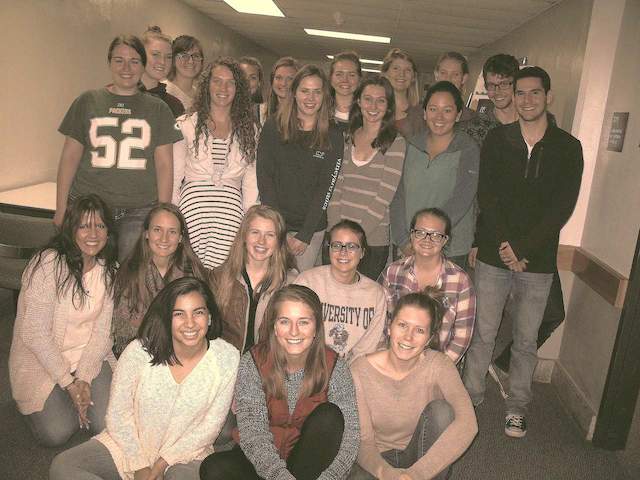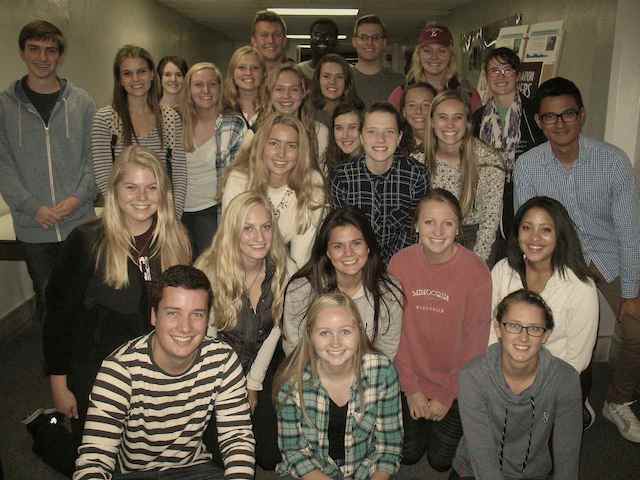 Conversation partners are available at the LRC at all of the times listed below on a first come, first serve basis. If any of these times fits your schedule, please, stop by the LRC and make an appointment. Meet our team of conversation partners from previous years. All the conversation partner sessions are elementary, intermediate and advanced levels (101-202-300) unless otherwise noted.
Spring 2017 General Language Conversation Partner Schedule

expanding section
Please, note that there will not be any scheduled conversation partner sessions during Spring break week. The last day of conversation partner sessions is Friday, May 5 2017.
Please , note that if these times do not fit your schedule, contact Laurence at lcouturier@uwlax.edu and we will be happy to help you to schedule a session.
Chinese Conversation Partner sessions
Monday
Tuesday
Wednesday

Thursday

Friday

2:00PM-4:30PM

9:50AM-11:00AM



3:50PM-4:30PM

10:30AM - 11:00AM

3:20PM-4:30PM

9:50AM-10:50AM

10:00 AM - 10:45AM



---
French Conversation Partner sessions
Monday
Tuesday
Wednesday
Thursday
Friday




11:40am-11:55am

4:40PM-5:35PM

11:40AM-11:55AM

3:00PM-3:15PM

12:40PM-1:15PM
---
German Conversation Partner sessions: please, contact us
| Monday | Tuesday | Wednesday | Thursday | Friday |
| --- | --- | --- | --- | --- |
| | | --- | | |
---
Japanese Conversation partner sessions: please, contact us
| Monday | Tuesday | Wednesday | Thursday | Friday |
| --- | --- | --- | --- | --- |
| | | | | |
---
No Russian Conversation Partner session this semester
| Monday | Tuesday | Wednesday | Thursday | Friday |
| --- | --- | --- | --- | --- |
| | --- | | --- | |
---
Spanish Conversation Partner sessions: please, stop by the LRC (GMH 321)
There are a lot of time options between 10:00am and 6:00pm to meet with a conversation partner (tutor) for Spanish
| Monday | Tuesday | Wednesday | Thursday | Friday |
| --- | --- | --- | --- | --- |
| --- | | | --- | |