"For every language you speak, you're worth another person ... each language gives you a new set of tools with which to solve life's problems."
-Rosario Ferre
The House on the Lagoon
Go off the beaten Path ... Learn Russian!
UW-L offers:
A

certificate program in Russian

, including four semesters of Russian language, Russian literature, and political science or history

The program provides students with the basics of Russian grammar and conversation, and an introduction to composition and civilization.

Russian two-year course of study fulfilling the College of Liberal Studies requirements for a B. A. degree
Opportunities to study abroad
Instruction by a native speaker
Why Russian?
Russian is one of the three major languages along with English and Chinese
280 million people speak Russian
One quarter of all scientific literature is published in Russian
Over 300 U.S. companies have businesses in Russia (3M, Honeywell, SC Johnson to name a few)
25% of all scientific literature is published in Russian
Russia is undergoing great cultural and economic changes, increasing its contact with the rest of the world
There are increasing opportunities for those who speak Russian, particularly in the fields of international relations, political science, history, and business
Russian is the official language of the Commonwealth of Independent States and is taught in all of the schools in the Commonwealth
Learning Russian can make you a better student because the discipline required to learn another alphabet and language can be applied to other courses
Exploring the traditions of another country gives you fresh insight into your own culture and way of life
Check out this website for more great reasons to study Russian
Register for Russian!
ELEMENTARY: RUS 101 (Fall) & RUS 102 (Spring)
INTERMEDIATE: RUS 201 (Fall) & RUS 202 (Spring)
Ten things you probably didn't know about Russia (from Russian Life)
St. Cyril did not create the Cyrillic Alphabet
Every Russian Tsar named Peter died a hard and painful death
The first Russian gold medalist was in skating and the first Soviet gold medalist was in discus
A Russian invented the helicopter
The Russian language is spoken by 278 million Earthlings (fifth most of all languages)
A fox is the most famous trickster in Russian folk tales
22% of the world's forests are in Russia
Never step over small children, you might stunt their growth
Tchaikovsky (yes, Pyotr Ilyich, of 1812 Overture fame), was actually trained as a lawyer
Russia has more Muslims than any European country
Student Uses Russian in ROTC Project Go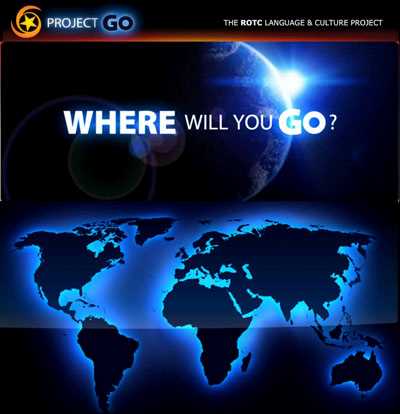 David Teclaw was awarded a scholarship through the ROTC Project GO (Global Officers) to study in St. Petersburg Russia for the summer of 2013. Project GO is a Department of Defense initiative that promotes critical language education, study abroad, and intercultural dialogue opportunities for ROTC students. David's goal is to utilize his Russian language skills "to better the world, whether it is sitting behind the U.S. Ambassador to Russia, training and advising another states personnel, or interpreting in a combat zone".
UWL Student Conducting Research in Russia
Brett Rosiejka, an undergraduate student studying applied math and physics at UWL has been accepted by International Student Practice program to conduct research on signal processing of nuclear experiments at the Joint Institute for Nuclear Research(JINR) in Dubna, Russia (a sister-city of La Crosse). He was also presented with an opportunity to attend seminars at the JINR Education Programme and the University Centre, together with students from other countries. During his two-month internship in Dubna, Brett Rosiejka will improve the Russian communication skills that he gained during his four semesters of Russian Language Studies at UWL.
A certificate of Russian Studies at UW-L consists of 11 credits in Russian at the 200/300 level and three credits taken outside of the Department of Modern Languages, wherein the course offering emphasizes Russian or Soviet history or East European politics; or study is continued in a Russian university.
A. Required Courses (Total is 11 credits)
Russian 201 Intermediate Russian I (Fall Semester)
Russian 202 Intermediate Russian II (Spring Semester)
Russian 305 Golden Age Russian Literature and Culture (Spring even numbered years) OR
Russian 320 The Russian Mindset: Cultural Perspectives (Spring Semester)
B. Electives (choose one) for 3 credits
HIS 325 America in the Cold War (every other year)
HIS 339 History of Russia and the Soviet Union (every three years)
POL 338 European Government & Politics (every Fall)
POL 341 America and the World (every two years)
POL 344 International Organization (every two years)
POL 355 20th Century Ideologies (every other year)
RUS 305 Golden Age Russian Literature and Culture (Spring even numbered years)
RUS 320 The Russian Mindset: Cultural Perspectives (Spring)
RUS 351 Russian Identity through Film (fall)
RUS 398 Directed Studies (1-3 credits)
Russian Language Professor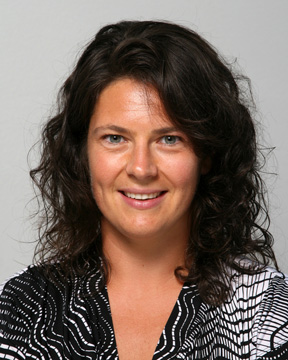 Chair, Department of Modern Languages