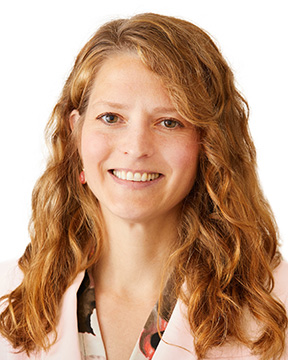 Specialty area(s)
Writing for print and web, editing, marketing, media relations and social media
Brief biography
I am a proud UW-Madison alumna who started her career as assistant director of a foreign language school in Mexico. When I returned to the U.S. in 2005, I started a career that embraced my long-term love for writing: journalism.
After five years as a journalist, I transitioned into a marketing career at UW-La Crosse where I continue to learn the value of higher education — even beyond what my own university experience proved to be true.
If you have a UW-La Crosse-related story that the world should know about, please contact me or UWL's News and Marketing team via the University Communications submission form.
I enjoy running, being outdoors, playing mandolin and spending time with my family.
I am part of the News & Marketing division of University Communications, and my responsibilities include:
Write stories and marketing copy for UWL's website, campus news, publications and marketing campaigns.
Manage UWL's monthly, online alumni newsletter, Lantern.
Manage and edit the College of Business Administration online magazine, Building Bridges.
Distribute news releases and media advisories.
Coordinate interviews between UWL sources and the media.
Contribute to UWL social media efforts.
I'm also part of the following university groups: