Student Affairs Month
A page within Student Life







About Careers in Student Affairs Month
Careers in Student Affairs month occurs in October of every year and serves as an opportunity to educate future student affairs professionals about career opportunities and celebrate those currently in the profession.
During the month of October, the Division of Student Affairs at UWL will be hosting a variety of events to showcase the profession. We encourage all undergraduates, graduate students, and professionals to attend sessions.
Becoming a Chancellor: A Conversation with Joe Gow (UW La Crosse), Deborah Ford (UW Parkside), and Thomas Gibson (UW Stevens Point)
October 27, 2022 at Noon
Student Union 3310
Food provided.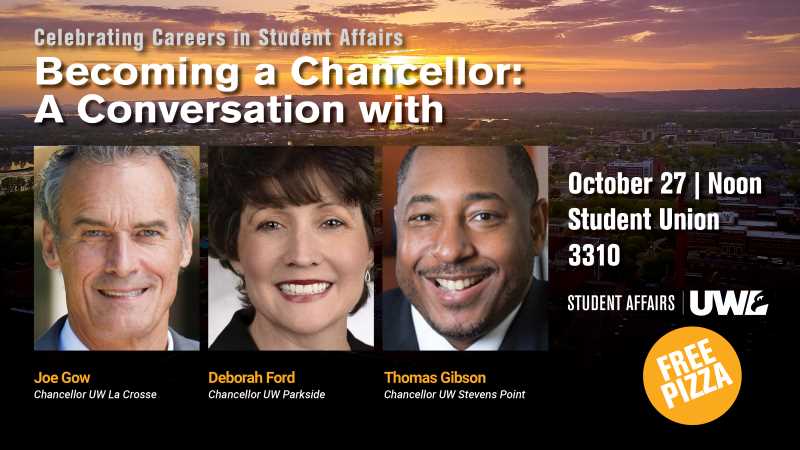 Wisconsin College Personnel Association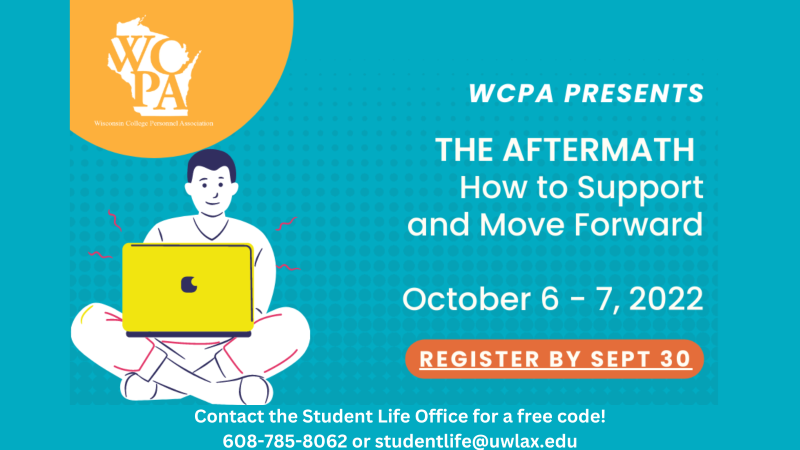 How I Started My Journey: Careers in Higher Education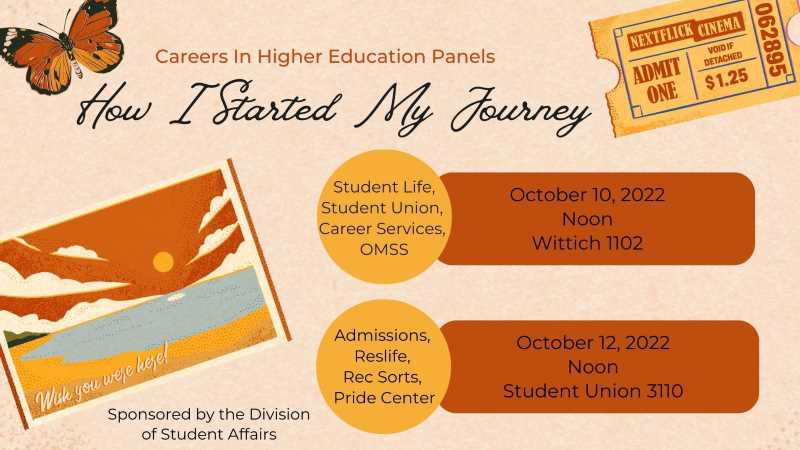 Student Life, Student Union, Career Services, OMSS
October 10, 2022 at Noon in Wittich 1102
Admissions, Res Life, Rec Sports, Pride Center
October 12, 2022 at Noon in Student Union 3110
Food provided at both events.
Every Journey Begins Somewhere: UWL Student Affairs Administration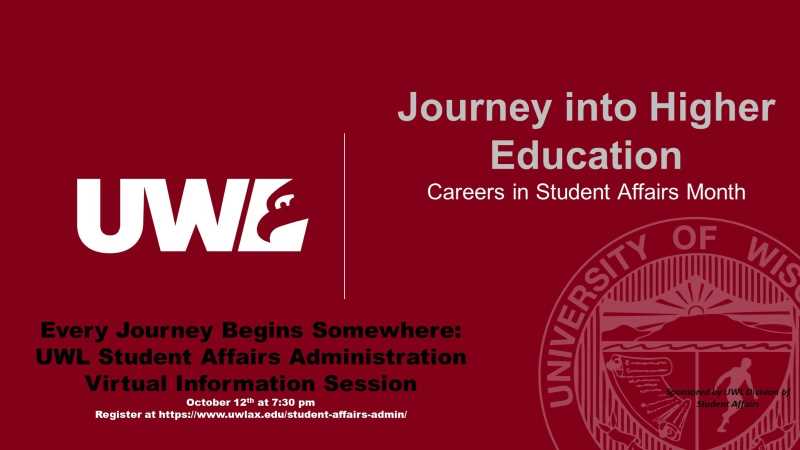 The Places You Can Go: Student Affairs Career Expo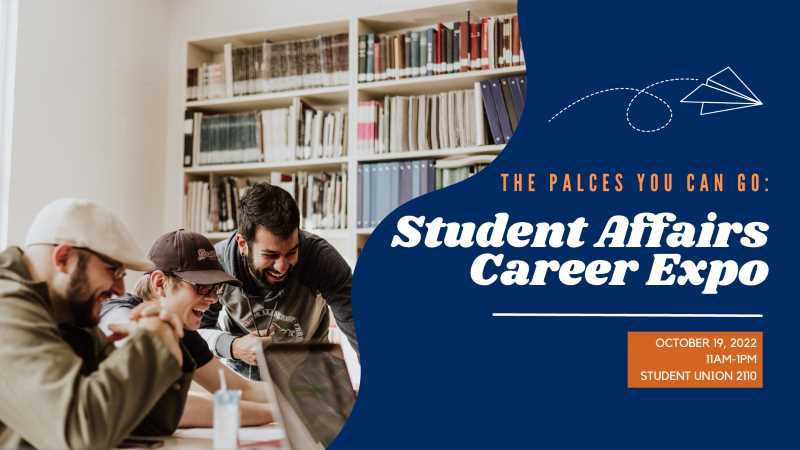 October 19, 2022 at Noon
Student Union 2110
Refreshments provided.
State of Student Affairs: Conversation with NASPA President and Board Chair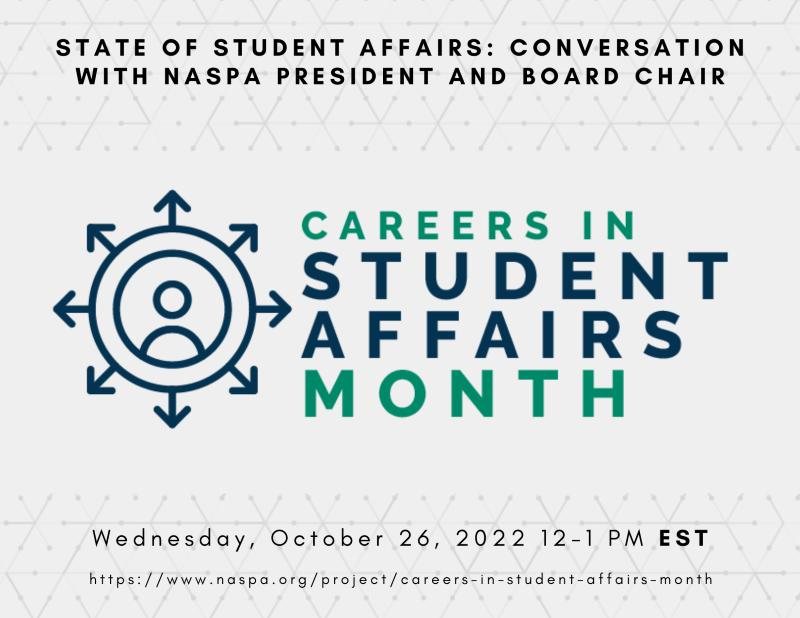 Every Journey Begins Somewhere: UWL Student Affairs Administration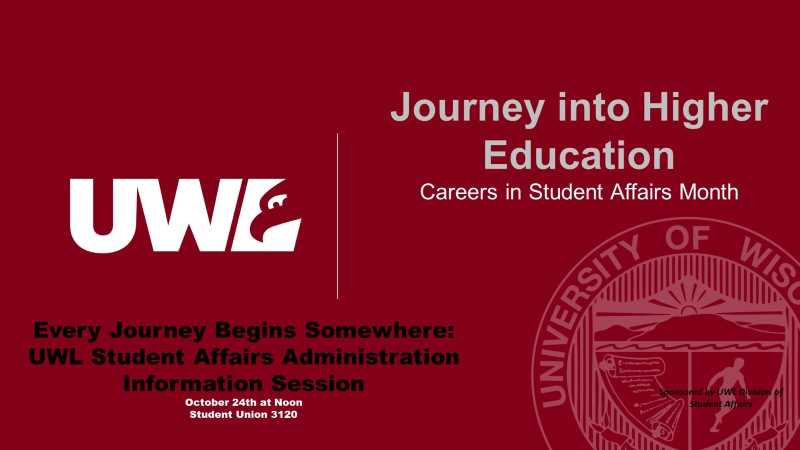 October 24, 2022 at Noon
Student Union 3120