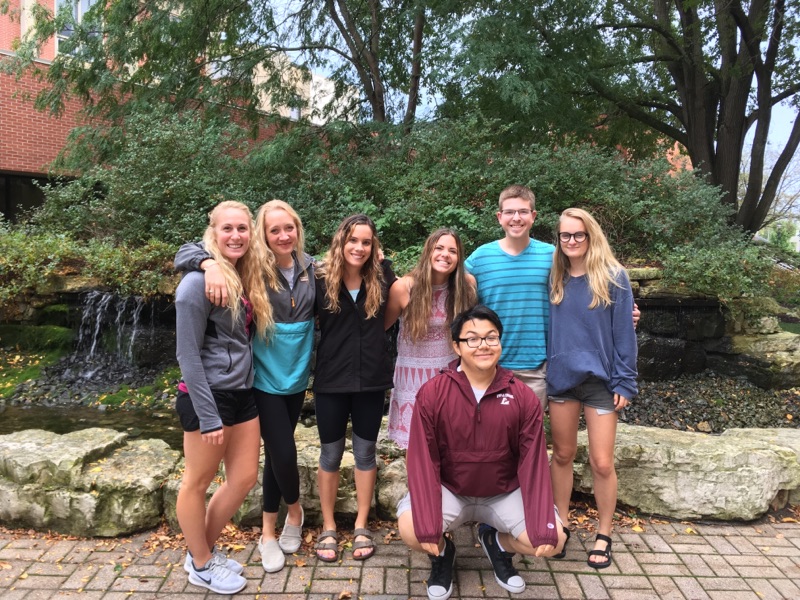 Peer Health Advocate Program
Our Peer Health Advocate program is responsible for promoting comprehensive wellness on campus. Peers from various educational backgrounds are passionate about advocating for the health and wellbeing of their fellow UWL students. Our Peer Health Advocate program engages our community in health education in the Residence Halls, around campus, and in our classrooms.
If you are a Student Org leader, a Resident Assistant, Staff, or Faculty and would like to work with our Peer Health Advocate program, please email wellness@uwlax.edu to learn more about what we offer!
Peer Health Advocate Job Description:
Facilitate training workshops, presentations, and programs focused on health-related topics, using evidence-based resources
Develop, implement and evaluate health-related resource materials
Design, implement, and evaluate outreach efforts to the general population and specific campus partners (Residence Life, student staff, other Peer Educator groups, student organizations, Greek partners, and student athletes)
Sustain and enrich the connection between primary health resources on campus and our student population by acting as liaisons to Student Health Center and Counseling and Testing Center
Promote a culture of wellness at UWL through education, advocacy, and being a trusted and effective referral maker to health-related services on and off of campus
Job Duties and Responsibilities:
Attend and participate in weekly meetings of PHA group
Establish and maintain regular communication with PHA partners and Res Life Student Staff.
Design three Stall Seat journal publications per academic year (minimum one per semester)
Engage in classroom presentations with the Wellness Coordinator
Take initiative to provide health education and health promotion for the benefit of the UW-L campus community
Work with greater PHA team to implement De-Stress Fest during the fall semester and Sexual Health Week and Spring Spectacular during the spring semester
Collaborate with campus partners to strengthen and enrich resources for health, and improve access at UWL
Other duties as assigned
Expected Time Commitment is 4.5-6 hours per week with office hours and activities facilitation.
minimum commitment of 4.5 hours per week
maximum during special events and training sessions up to 10 hours per week (not regular)
Eligibility and Desired Qualities:
One semester of volunteering with Wellness and Health Advocacy or Peer Health Advocate Program is strongly encouraged before you are eligible to apply for a paid leadership position. Volunteer work with other Peer Education or health education programs on campus may satisfy this requirement.
Foundational understanding of health promotion, education and advocacy, and Social Determinants of Health
Awareness of personal areas of growth and leadership abilities
Able to approach and speak to students and student groups
Comfort working independently & in groups
Proactive, self-starting nature and ability to listen and ask questions in empathetic manner
Willing to work in a collaborative environment in which comprehensive wellness topics are identified and discussed in detail.
Pay: $7.25/hour for average of 5 hours per week per 15 weeks of the semester
Start Date: Tuesday, September 4th
Timeline:
To be considered, please submit your application via Qualtrics by midnight on Friday, April 20th.
Interviews will take place April 23rd- 27th.
Job offers will be emailed out the week of April 30th.