Events
A page within Wellness and Health Advocacy
YOU@UWL
Connect with campus resources and information to succeed, thrive, and matter at UWL! Visit YOU@UWL and log in with your UWL NetID to get started today.
Stay Connected
Follow us on Instagram for live event updates, educational posts, and more!
In the Flo
6:30pm Thursday, April 13, in the E-Cafe, Student Union
Learn about menstrual, reproductive, and women's heath - Jeopardy style!
Environmental Bingo
6:30pm Monday, April 17, in the E-Cafe, Student Union
Get ready for Earth Day with the Peer Health Advocates and CAB!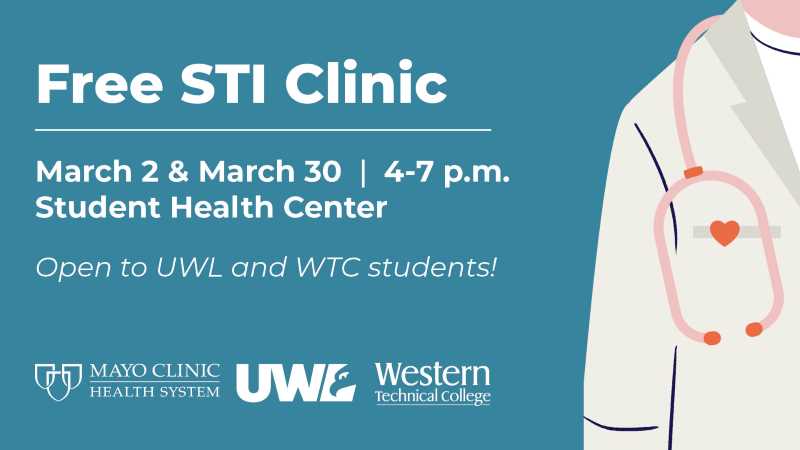 Free STI Testing Clinic
Don't miss FREE STI Testing on March 30 at the Student Health Center! Swing by and look for Wellness & Health Advocacy for trivia, freebies, and sexual health supplies.