Peer mentoring
A page within Student Support Services
The SSS Peer Mentoring Program is an outreach program for first year students new to SSS. Mentors, who are continuing SSS students, will be paired with first-year SSS students. Peer Mentors will meet individually with their assigned first-year students throughout the semester and coach them in the following areas:
Identifying and implementing successful study strategies
Identifying effective success tools
Encourage students in their personal adjustment to campus life
Foster involvement in campus activities
Students who are interested in becoming a coach should see the "Become a Peer Mentor" tab on this web page.
New first-year SSS students wishing to receive a peer coach should speak with your assigned SSS advisor.
Jenasea Hameister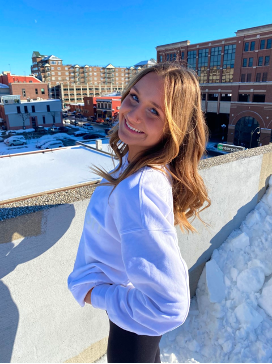 Jenasea Hameister
Hi! My name is Jenasea Hameister, and I am a junior majoring in Public Administration with a minor in Legal Studies. At UWL I am involved in Student Senate as a CASSH Senator and The Racquet Press as a General Reporter! Outside of UWL, I am the District 5 City Council Member. My plans after graduation are to attend law school and hopefully work in either environmental or civil rights law, or both. In my free time, I love to cook/try new recipes, grab coffee with friends, or watch movies with my roommate. I wanted to become a peer mentor because as a first-generation student, I understand the complexities that college can bring. Additionally, I am able to relate to a lot of students because of the adversities I've faced. I look forward to making connections and helping other students!
Seth Oemig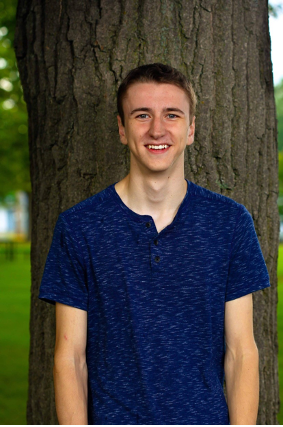 Seth Oemig
My name is Seth Oemig, and I'm a CST major here at UWL. I'm from Marshfield, Wisconsin, and love being a Wisconsinite! In my free time I love watching sports, hiking, and hanging out with friends and family. I'm a first-generation college student and former UWL First! Scholar. I was part of the peer mentor program as a mentee my freshman year and saw the value of it right away. Being a peer mentor has been very rewarding for me and I love working with first-year students as they get comfortable here at UWL. College is a place where everyone should feel welcome, and our goal as peer mentors is to make sure that's the case for our mentees.
Justin Poley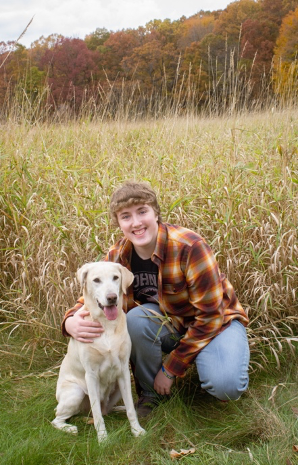 Justin Poley
Besides schoolwork, I spend a lot of time reading books about the history of America and tracking the political world. I also really like to watch (and rewatch) The Office and can probably quote most of it. When back home in Green Bay, I like to go to Packers games and spend time with friends. I think that the first year of college is very overwhelming, but also a crucial time to develop a solid foundation that the rest of a college journey (and beyond) will be built.
Faith Radtke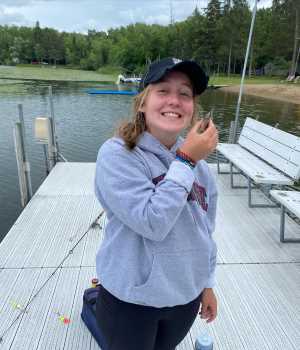 Faith Radtke
I am involved with Cru here on campus. My favorite music artist is NF and am determined to go to a concert next time he goes on tour. I love being outside and love spending time with my friends here. I am very much an extrovert, I could be with people 24 hours of the day and be perfectly happy. I love working with SSS because I get to meet more students and grow new relationships!!
Jaden Stanelle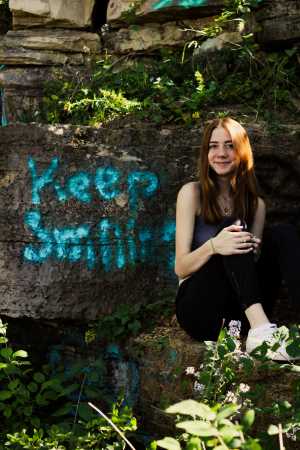 Jaden Stanelle
Hi! My name is Jaden Stanelle, and I am majoring in Psychology and Spanish. I am a first generation college student and was a First! Scholar my freshman year which is why I wanted to be a Peer Mentor! I am thankful to be able to connect with other students and be by their side to assist during the journey of college. A few things about me: my favorite color is yellow, and my favorite thing to do is explore nature! I love how beautiful La Crosse is, I try to enjoy and appreciate nature as much as possible.
Angelique Vega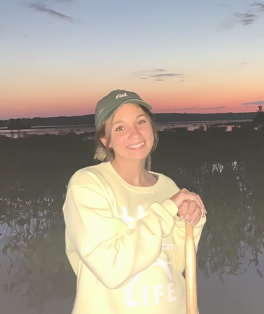 Angelique Vega
Hello! My name is Angelique Vega. I grew up in Beaver Dam, WI, and I am in my second year here at UWL. I am majoring in Biomedical Sciences with a minors in Chemistry and Neuroscience. My plans after graduation are still somewhat up in the air, but I would like to attend either medical school or graduate school in a warmer state—I am not a fan of the cold! The plan is to pursue a career in neuroscience and continue learning about the brain and nervous system. Outside of school, I love nature, being active, playing rugby, hiking, walking my dog, Wiggles, or even sitting back and relaxing by drawing, doing crafts, or watching movies. I wanted to become a peer mentor so that I could be there for people in any way possible. College can be a maze full of anxiety and stress, but having the right people there can make it so much better. I believe making connections is important in life, but that can be hard if you don't know where to start. I want to offer guidance and support to students, whether they use it or not, to make that transition a little bit easier. Our campus offers so much to students—sometimes we just don't know where to start.
Student Support Services (SSS) Peer Mentoring
In 2016, Student Support Services initiated an outreach program for first-year students new to SSS. Student mentors, who are continuing SSS students, will be paired with several first-year SSS students. The position is paid. There will be training at the start of the academic year and will continue periodically throughout the year. We encourage you to look over the duties and expectations and decide if this is an opportunity for you to pursue.
Qualifications:
In good academic standing
Commitment for the entire academic year
Initiative to work with a variety of students
Proactive in scheduling meetings and building relationships that encourage student success
Good communication skills
A broad knowledge of campus resources
Adequate time to devote to serving as a peer mentor
Duties:
Provide individual academic coaching with new SSS first-year students through personalized, individual meetings, online or in person, throughout the academic year
Assist students in identifying and implementing successful study strategies
Support students in their academic success by identifying effective success tools
Help students identify and navigate campus resources
Encourage students in their personal adjustment to campus life
Encourage students to explore career development opportunities
Foster involvement in campus activities & organizations
Build a relationship with each student you are coaching
Attend all training sessions provided by SSS staff
Expectations
Time commitment is 2-3 hours/week
Meetings with mentored students can be face-to-face or virtual. In accordance with COVID-19 protocols, masks must be worn for all indoor, in-person meetings.
Maintain accurate and timely records
Attend onboarding & training as scheduled throughout the academic year
Be available for weekly drop-in advising hours (1 hour/week) in the First Scholars Living-Learning Community in Laux Hall
Communicate openly and effectively with program supervisors: Margaret Henning (mhenning@uwlax.edu) and Darlene Geiger (dgeiger@uwlax.edu)
If you wish to pursue being a coach, please complete & submit an application.
Questions? Comments? Concerns? Please contact Margaret Henning: mhenning@uwlax.edu or 608.785.8536.