Welcomes, Changes, or Goodbyes
Here is our welcome to new employees (or returning), a celebration of employment changes, and our salute to colleagues pursuing new endeavors. All celebrations are for the previous month.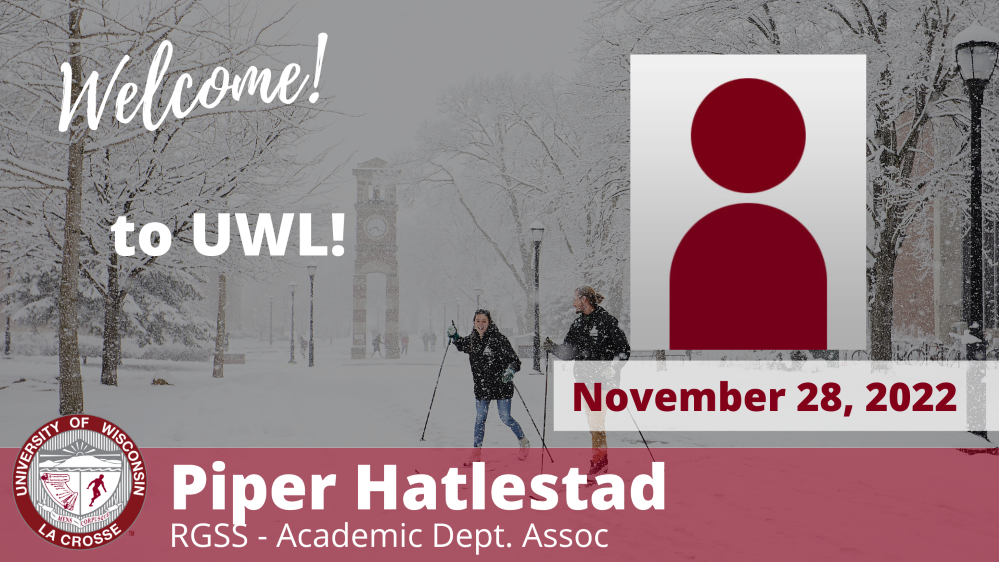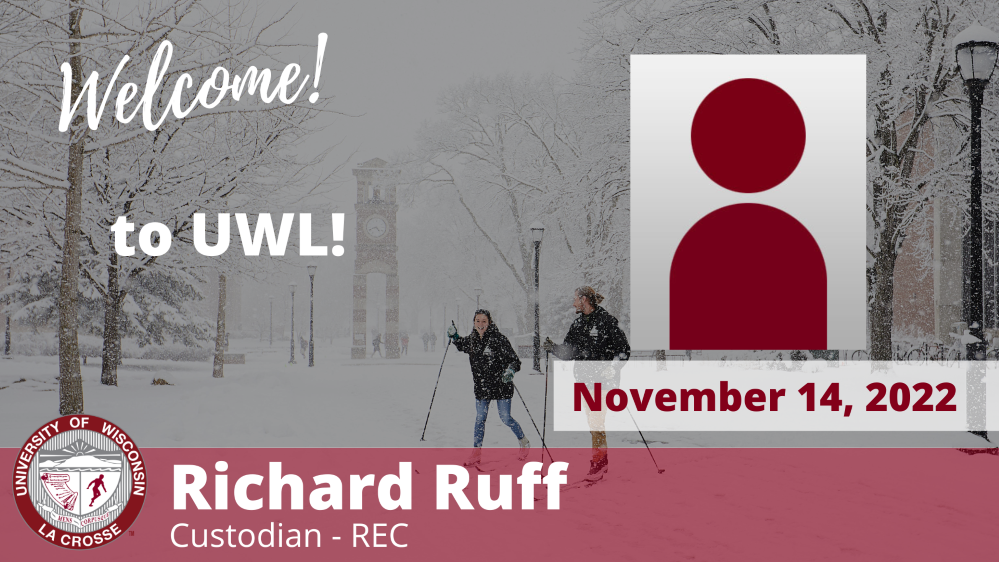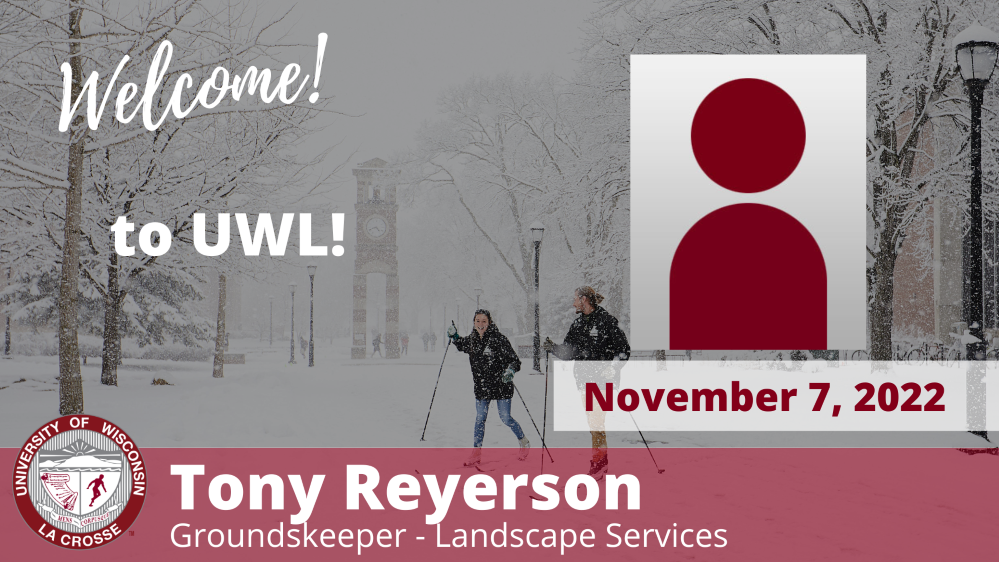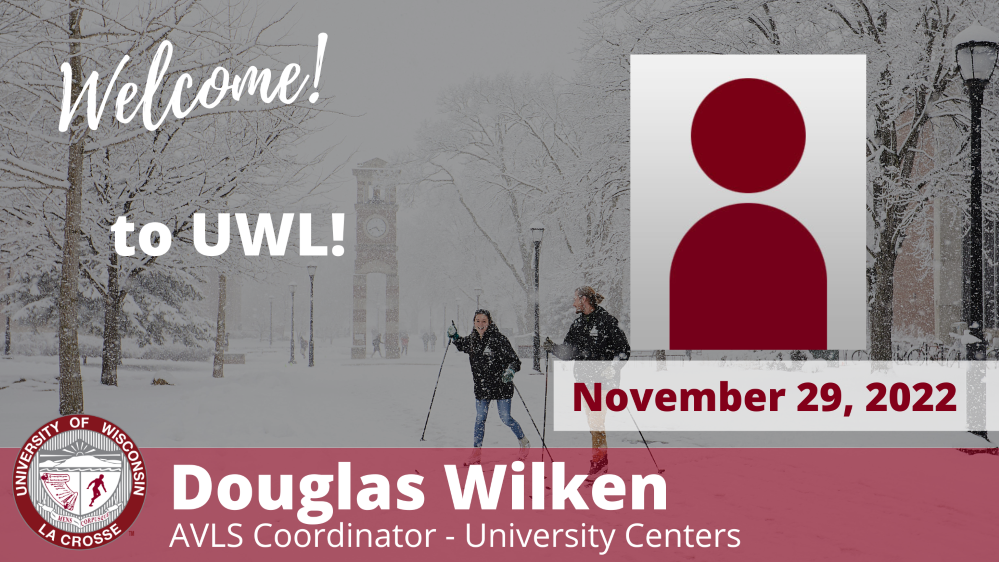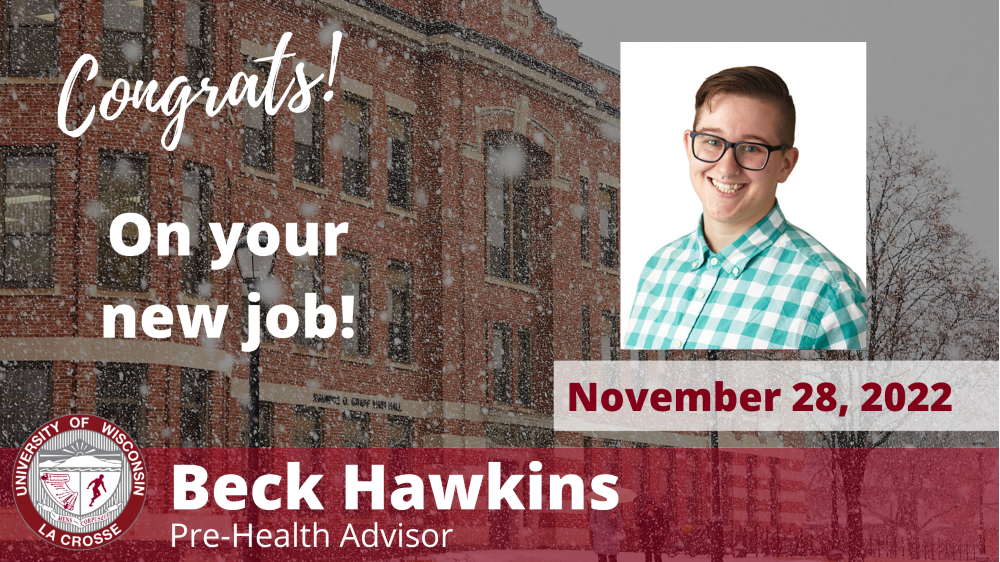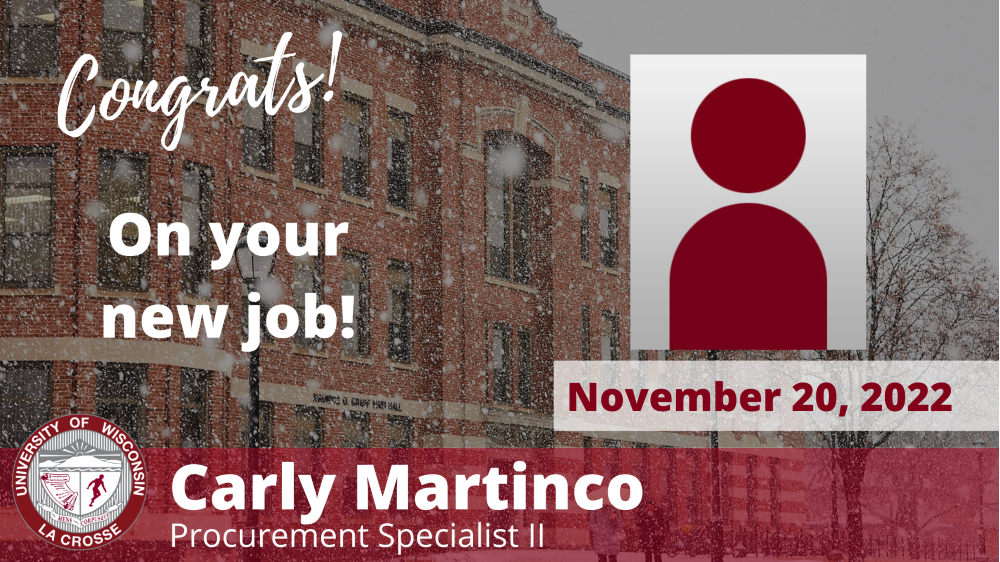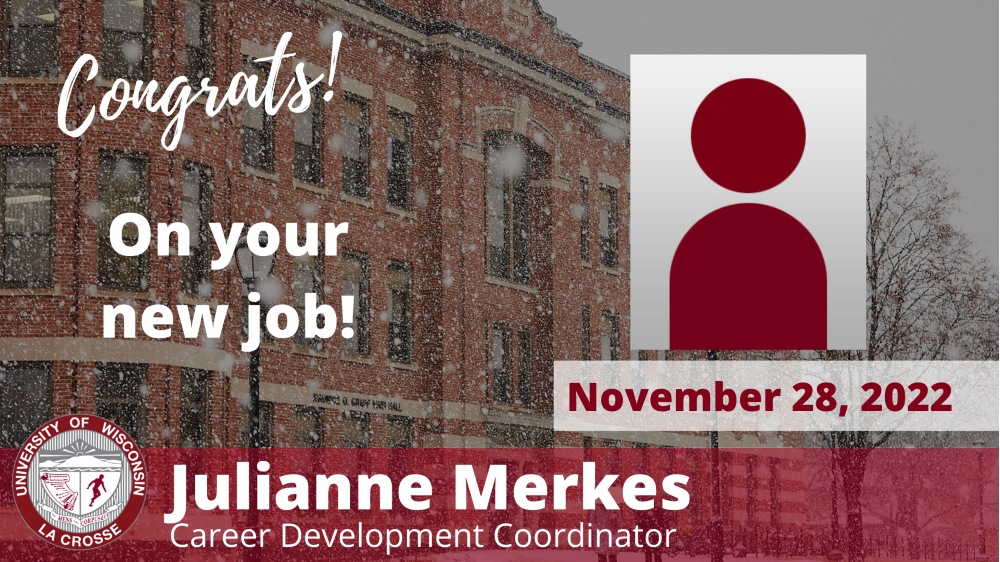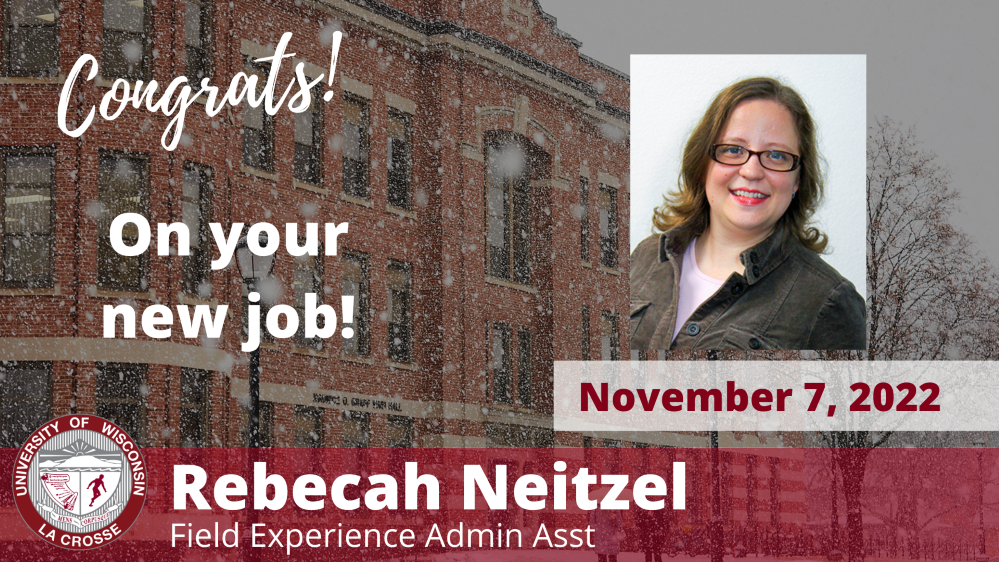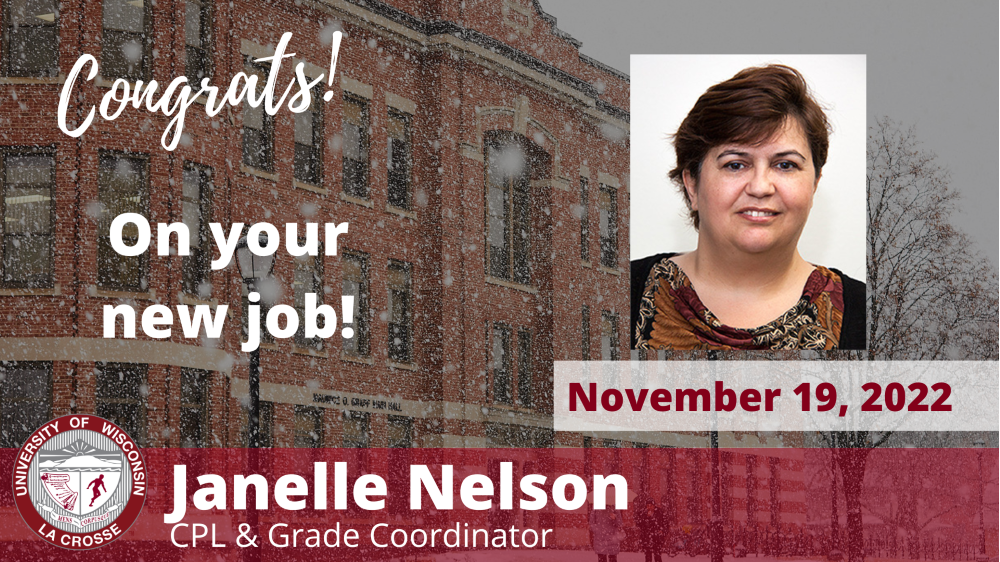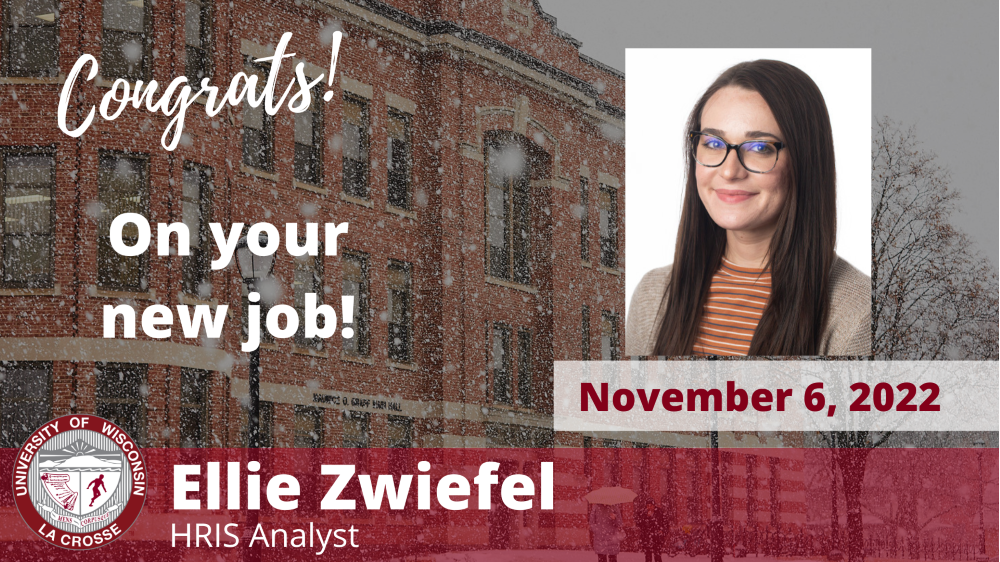 Goodbyes
Displaying separations for the previous month:
Employee Name
Reason
Last day on Campus
Title
Dept. /Unit
THAO, FUE
SEPARATION
11/11/2022
CUSTODIAN
CUSTODIAL SERVICES
MAYER, BRANT
RETIREMENT
11/11/2022
CLASSROOM TECHNOLOGY SPEC
INFORMATION TECHNOLOGY SERVICES
MELLINGER, DORALYNN
SEPARATION
11/18/2022
HALL DIRECTOR
RESIDENCE LIFE
BECKER, LAURIE
SEPARATION
11/18/2022
PURCHASING OFFICE ASSOCIATE
BUSINESS SERVICES
BAUER, HENRY
SEPARATION
11/18/2022
ADMINISTRATIVE ASSISTANT II
ADMISSIONS
PETERSON, DEBRA
RETIREMENT
11/18/2022
ACADEMIC RECORDS SPECIALIST
RECORDS & REGISTRATION
DEGENHARDT, MANDY
SEPARATION
11/23/2022
ACCOUNTANT I
BUSINESS SERVICES
Service Anniversaries
The service anniversary date is the 'adjusted continuous service date' which may encompass breaks in service. This is the legal date used by UWSA to determine seniority. We display for the current month.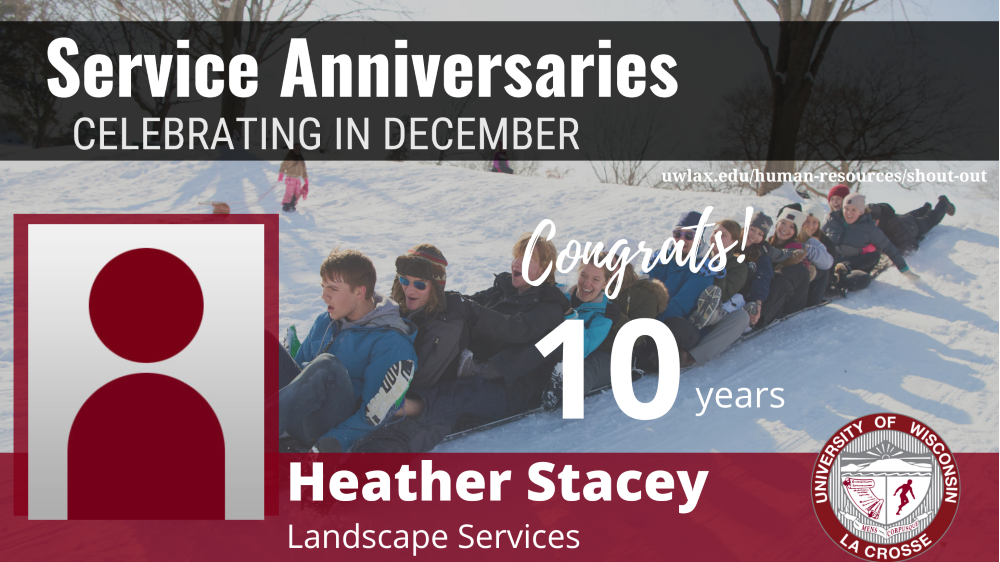 Upcoming Retirements
Congratulations on your accomplishments! We wish you well in retirement!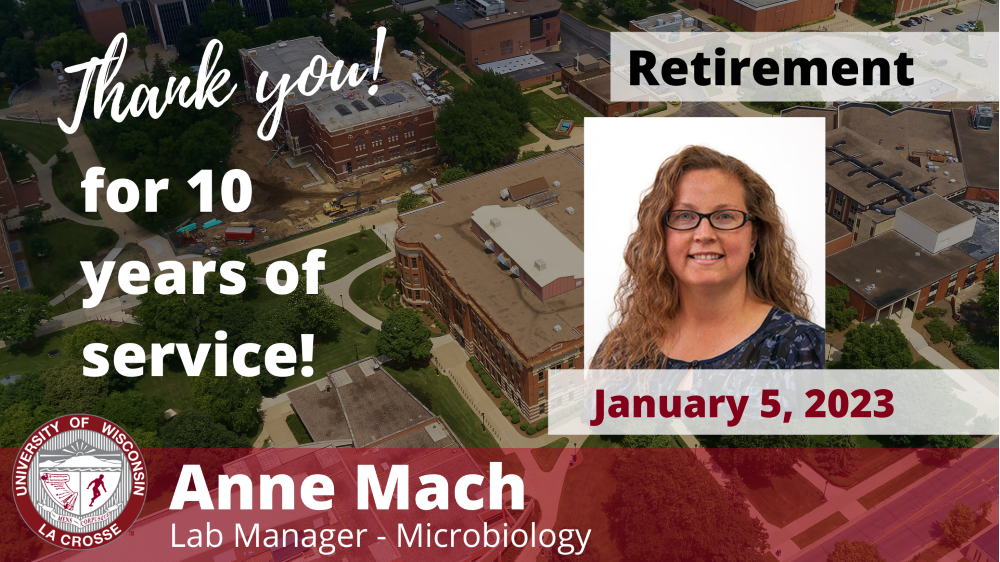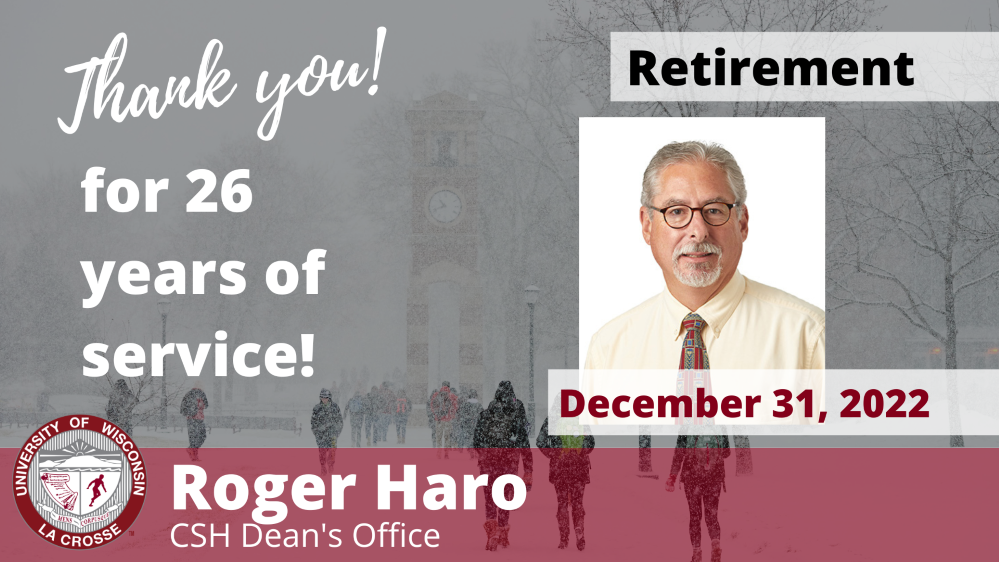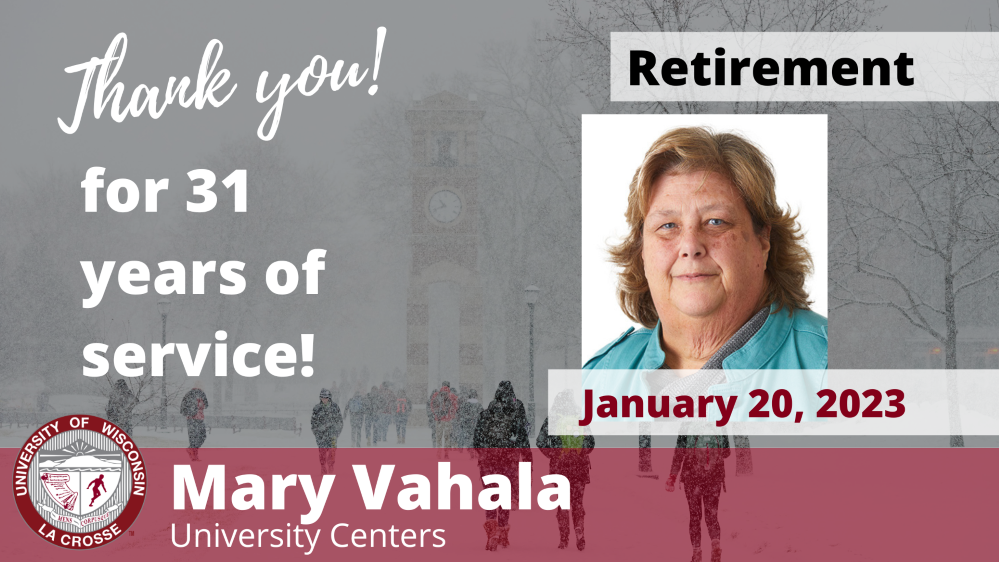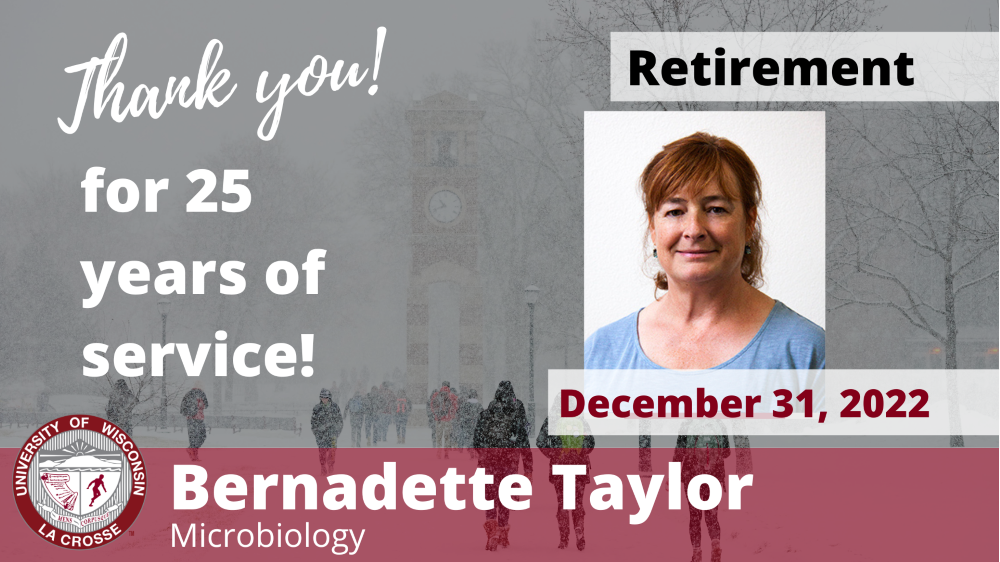 Julie Weiskopf and Tiffany Trimmer
Julie Weiskopf, Gonzaga University and Tiffany Trimmer, History, co-authored the article "Oral History as a Way to Fulfill World History's Global-Local Potential" in World History Connected (19.3: Fall 2022) published on Nov. 17 by George Mason University Press and the World History Association. Trimmer and Weiskopf (current Director and former Director of UWL's Oral History Program) served as invited guest editors of a forum, "Oral History Informing World History," in the journal and wrote the forum's introductory essay.
Submitted on: Dec. 1
Kathy A. DeBarr, Ph. D., and Michele Pettit
Kathy A. DeBarr Ph. D., Department of Public Health, University of Illinois at Springfield and Michele Pettit, Public Health and Community Health Education, co-authored the article "SROs and School Violence: A Perspective on Roles and Training Needs" in Journal of School Health published on Nov. 14 by American School Health Association.
Submitted on: Nov. 30