Careers in marketing
A page within Marketing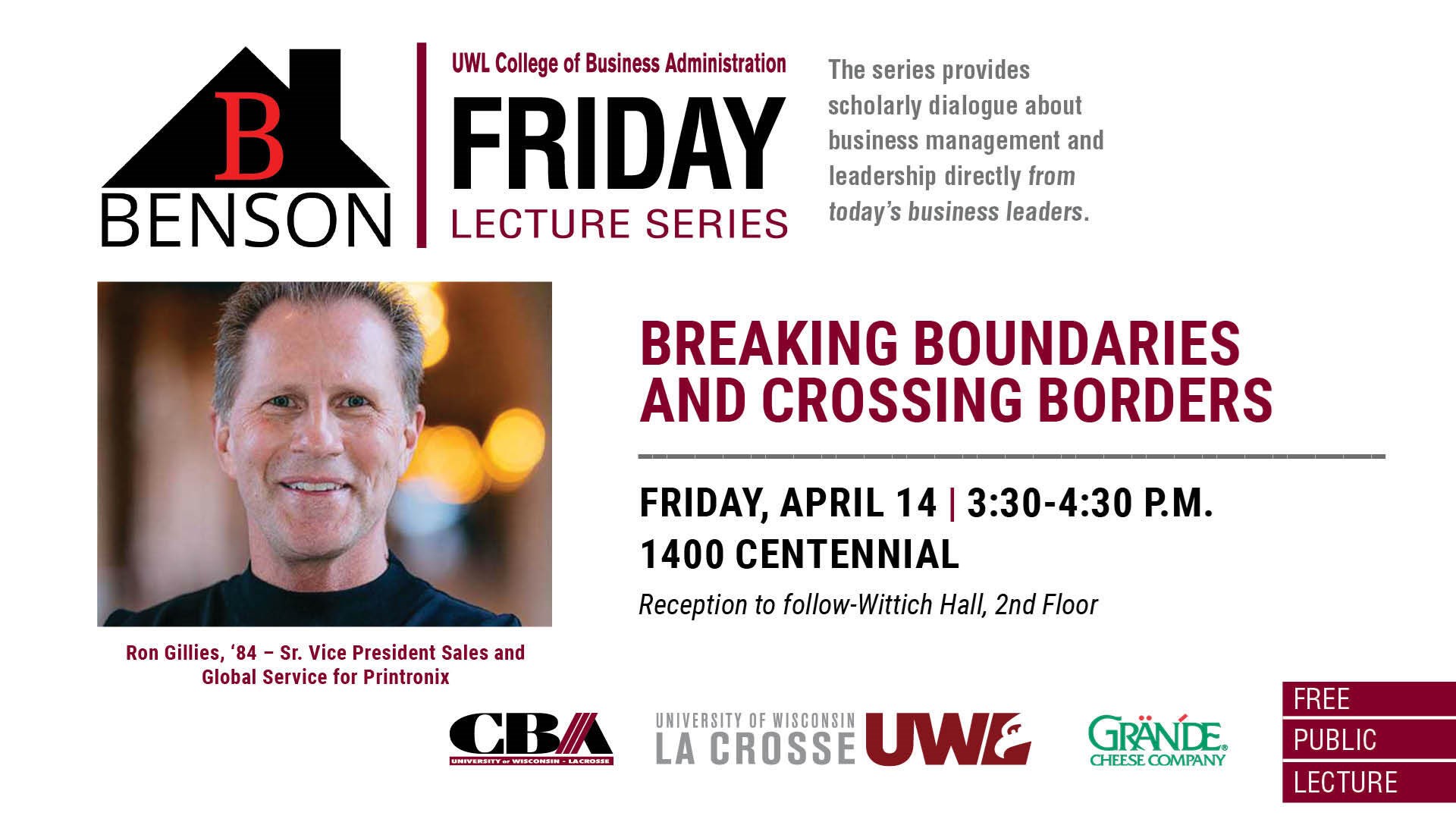 CBA / Benson Friday Lecture Series
Ron Gillies: Breaking Boundaries and Crossing Borders
Why Marketing?
"Even when the state of the economy fluctuates, the demand for marketing professionals often stays relatively steady." [1]
Marketing is a broad field of study that offers a wide variety of career opportunities both domestically and internationally.
These opportunities include, but are not limited to: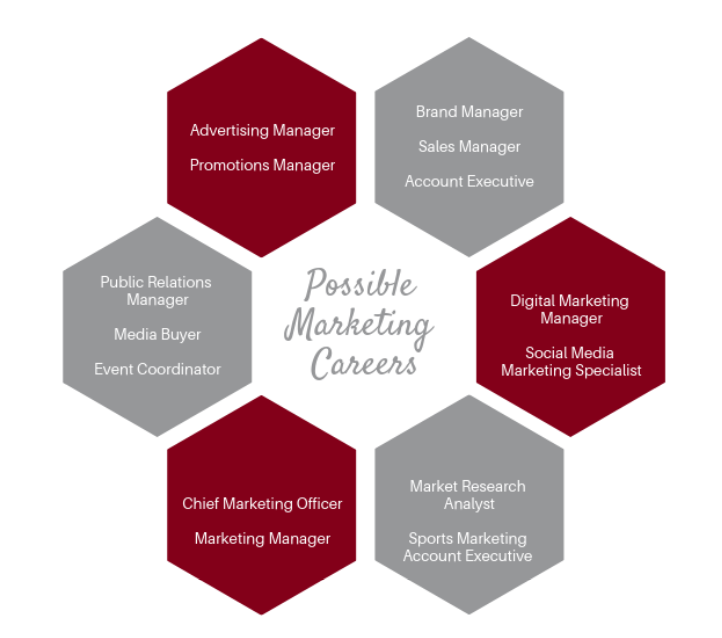 [1] https://www.learnhowtobecome.org/finance-business-careers/marketing/
Because Marketing focuses on both creating and delivering value to the customer, our graduates find work in a wide range of fields. To learn how our graduates fare in the workforce, please view the
Employment Statistics
of recent graduates of UWL provided by Career Services.
Looking for an Internship or Job?
If you are currently looking for an internship or job opportunity please visit Handshake to find job and internship oppurtunities.