13th in 2021 Best Degrees in Marketing
We are happy to announce that the University of Wisconsin La Crosse has been ranked 13th in best degrees in marketing by Study.com!

2022 Great Northwoods Sales Warm-Up
October 13-15, 2022 at UW Eau Claire
Congratulations to Christian Schommer on winning the 2022 Great Northwoods Sales Competition Championship Round!
Christian competed against 68 other students in two rounds of competition to be in the top three, which meant he moved on to the championship round. He went on to win the championship round and the top prize, including $1,500 in cash and a custom suit (valued at $1,000), among other things.
In addition to the excitement of Christian winning the championship, the UWL team all placed in the top 20. Kate Opsahl took 9th place, and the team had a 16th place finish by Katie Mack.
The Great Northwoods Sales Warm-Up is a two-and-a-half-day national collegiate sales competition attended by teams from across the United States. 60+ marketing and sales students compete by presenting two 20-minute sales pitches to industry professional buyers and are judged by professional salespeople on their communication skills, sales process, and overall performance.
imagewpo8t.png
2022 UWL Eagle Sales Competition
March 4, 2022
On Friday, March 4, 2022, some of our students participated in the annual UWL Eagles Sales Competition. We were happy to have 18 professional salespeople acting as judges and buyers for our 21 student participants. The challenge for the students was that they had 20 minutes to create rapport with the buyer, identify their needs, present a solution, answer questions/objections, and confirm commitment for the next meeting to include the CEO.
After careful and difficult consideration from our judges, they were able to decide the winners of the competition (listed below).
1st Place: Christian Schommer
2
nd
Place
(TIE): Katie Mack
2nd Place (TIE): Hank English
3rd Place: Kate Opsahl
4th Place: Kyle Glines
5
th
Place:
Ben Johnson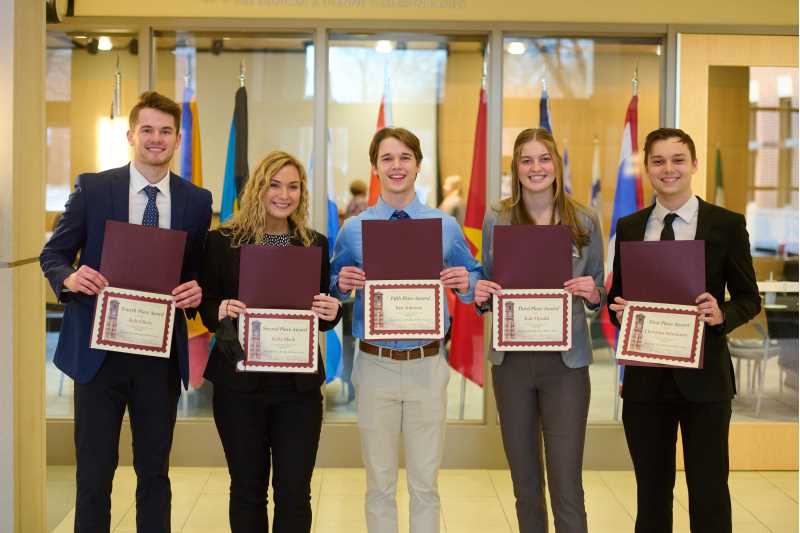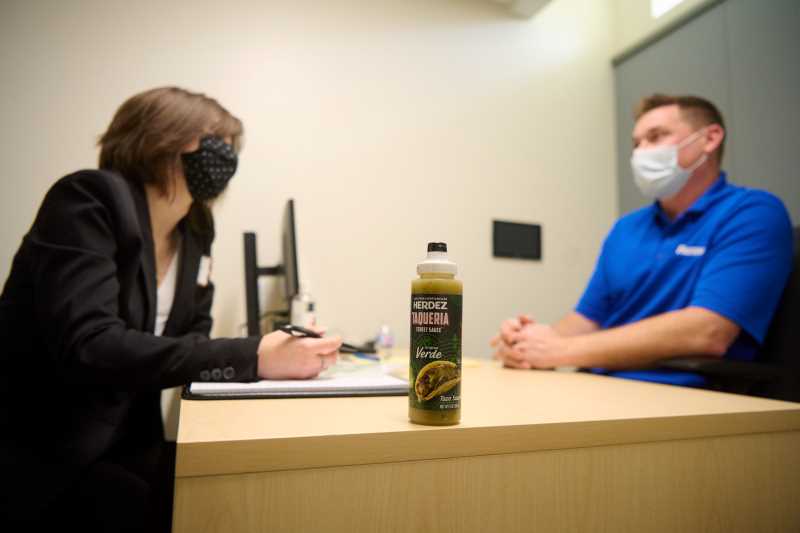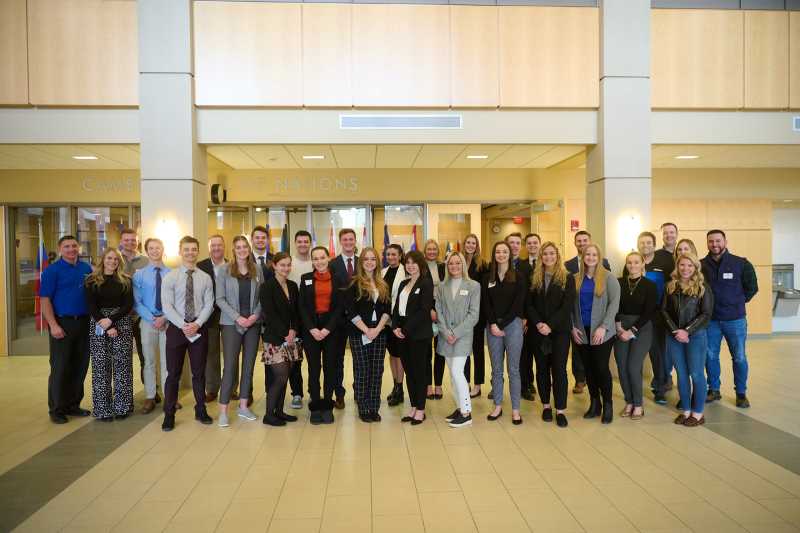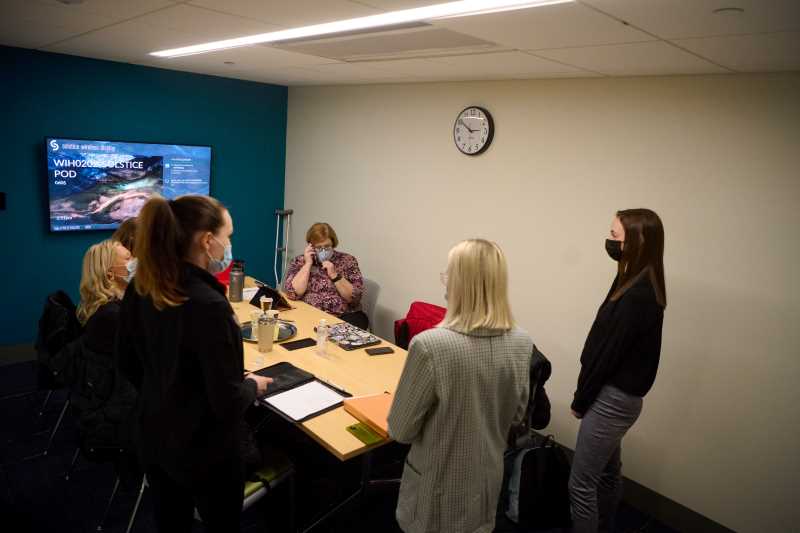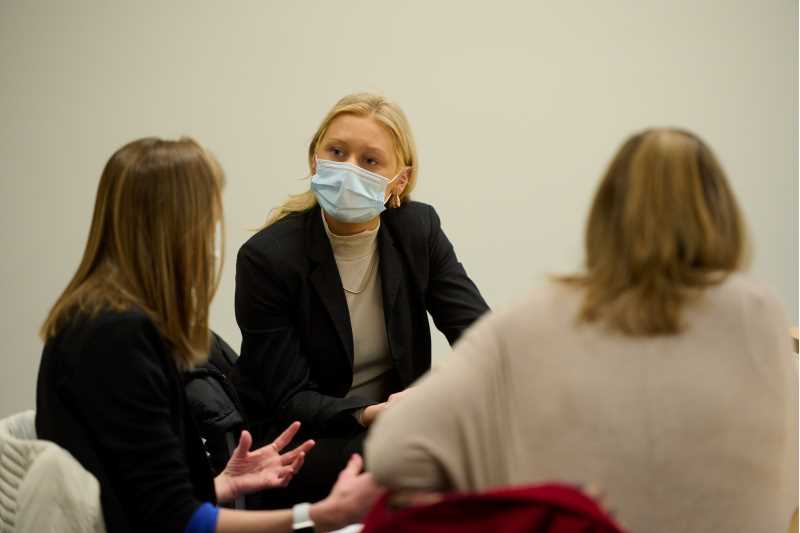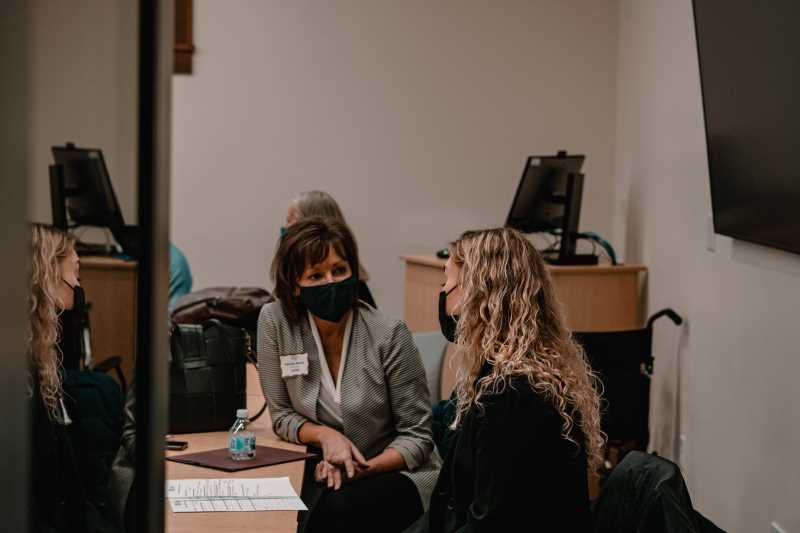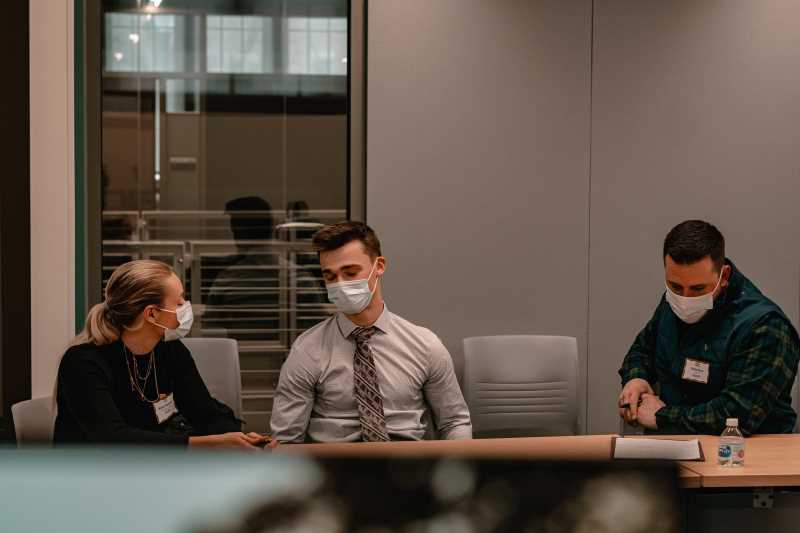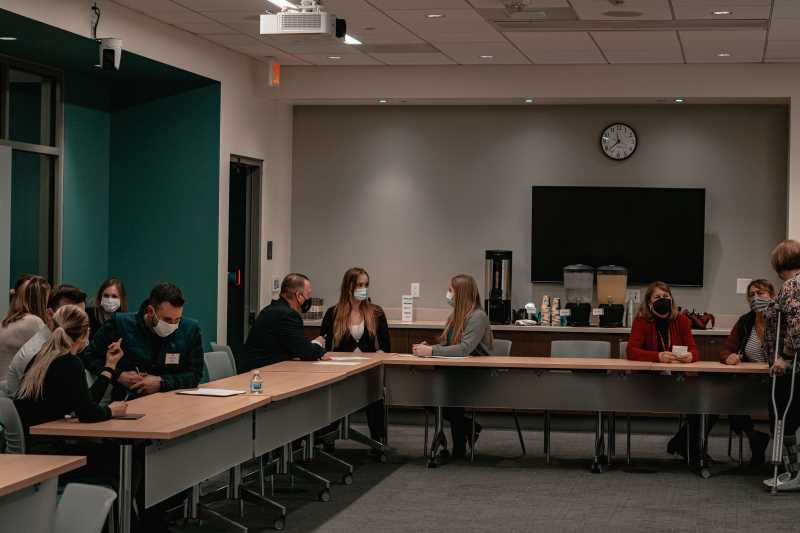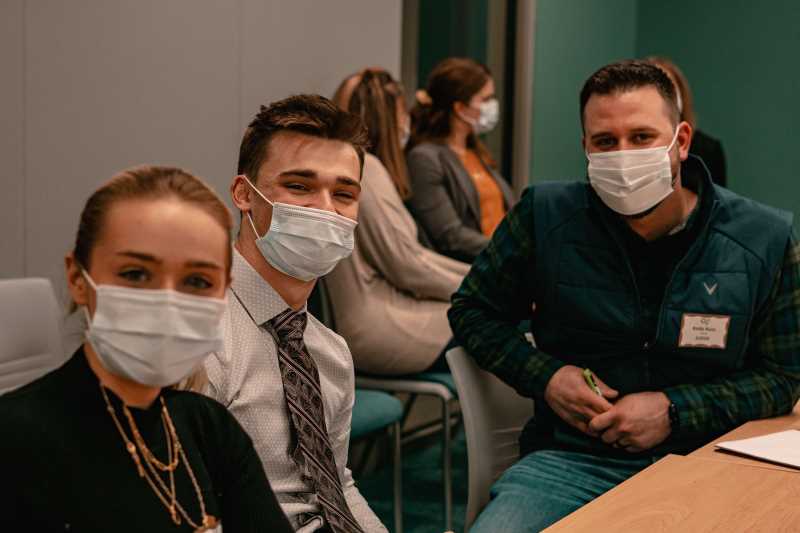 International Collegiate Sales Competition (ICSC)
Senior, Brooke Jende competed in Florida State's International Collegiate Sales Competition with 160 students from 60 universities around the country. She competed in two events, the role-play event and the speed interviewing event.
In the role-play event, she finished first in her heat during both the first two rounds to move into the semifinal round where only 20 out of the 160 student competitors competed.
She also competed in the Speed Interviewing event: The purpose of the speed interviewing competition is to demonstrate professional speaking and presentation skills.
The International Collegiate Sales Competition (ICSC) is the ultimate display of your student's revenue-generating abilities. There are five separate events, one of which occurs each Spring of the ICSC year. That event is the Sales Management Simulation demonstrating strategic decision-making. As much as possible, all events occur during regular business hours (Eastern time).
Great Northwoods Sales Warm-Up - October 14-16 at UWEC
http://www.uwecsaleswarmup.com/
On October 14-16, the UWL Competitive Sales Team competed against 22 schools from across the US at the 15th Annual Great Northwoods Sales Warm-up. Students competed by presenting two, 20-minute sales pitches to industry professional buyers and are judged by professional salespeople on their communication skills, sales process, and overall performance for the chance to win the top prizes of First Place: $1,500, Second Place: $1,000, and Third Place: $750. Senior, Brooke Jende placed fourth, just out of the money. The team scored high enough for third place just behind Baylor and Purdue Universities. Competing for UWL were Brooke Jende, Isabelle Plautz, and Linnea Ryan. The team alternate was Tess Harold.
RNMKRS Sales Competition
RNMKRS is an app that has an online sales tool where students can talk with "Alex Taylor" an artificially intelligent customer bot to learn and practice their sales and communication skills. Students are able to compete from anywhere in the world and they did. Schools from the U.S., Canada and Germany integrated the RNMKRS program this semester. UW La Crosse's very own Tess Harold and Connor Birdsong scored in the top 1% of the whole competition! Tess Harold placed in 5th overall out of 2,177 participants. If you get the chance to see either of these students be sure to congratulate them!
Eagle Sales Team
On Thursday and Friday October 22 and 23 three members of the competitive UWL Sales Team competed individually at the Great Northwoods Sales Warm-Up. The team was up against 66 students from 22 universities from across the US. The event was held virtually this year, which meant competitors conducted their sales meetings via Zoom, selling to professional buyers from UNFI and Hormel. A highlight of this event is the career fair in which sponsor companies are extremely interested in hiring these future sales stars! National sponsors included: Gartner, Hormel, UNFI, Paycom, Adobe, HON, Tom James, Rice Lake Weighing Systems, Kunkel & Associates, Reynolds American, Direct Supply, Reynolds & Reynolds, Stryker, Echo, and Guardian. Students did very well, placing individually well in the top half of the group and 7th as a team out of 22 schools! Next up is the International Collegiate Sales Competition hosted by Florida State University on November 11-14 where Lilly and Olivia will compete against over 80 universities.
Hired Before Graduation!

NCUR Acceptances
We are proud to announce that we had no rejected projects for our UWL students this year! The accepted projects and students are as follows:
Cara Capodice, Mackenzie Schieble, and Callie Thundercloud -- "E-Cigarette Advertising and Promotion Regulations in the United States"
Erica Ells and Abe Mounir -- "Pharmaceutical Direct to Consumer Advertisements and Ethics"
Brett Gluth, Katherine Hibner, and Katherine McCarthy -- "Corporate Durability"
Averi Linz -- "Flawless Photos: How Does Altering the Selfie Affect the Self"
The URC will be sending 6 students to go to this year's conference at Montana State University. The students compete with all the acceptances across campus for the 6 spots. Hopefully, those who are not sent to Montana State University will get funded by the URC to go to a smaller, regional event to present. If you know any of these students or see them be sure to congratulate them on their amazing accomplishments!
Inaugural Award to Nese Nasif!
We are proud to announce that our very own Nese Nasif was chosen for the UWL Inaugural Award. To read more about the award and Nasif read here.
Marketing kudos
Nese Nasif
Nese Nasif, Marketing, presented "Teaching for Social Justice in Marketing: Master Narratives in the Modern Marketing Curriculum" at Society for Marketing Advances on Nov. 4 in Charlotte, NC.
Submitted on: Nov. 7
Nicole Gullekson, Christa Kiersch, Kelly Nowicki and Maggie McDermott
Nese Nasif
Nese Nasif, Marketing, presented "Teaching Ethics in Marketing: Beyond Just That One Textbook Chapter" at Society for Marketing Advances: Annual Conference on Nov. 4 in Orlando, FL.
Submitted on: Nov. 8, 2021
Foster the development of scholars and practitioners in the field of marketing through academic rigor, interactive learning, scholarship and inclusive excellence