Photography
A page within University Marketing & Communications
The photography unit of University Marketing & Communications documents the UWL story through vibrant, dynamic images that reflect the university's commitment to providing an innovative, high-quality, affordable and accessible education. Our university photographers cover campus, providing photos and images that tell the UWL story.
To view and download UWL photos, go to www.photos.uwlax.edu.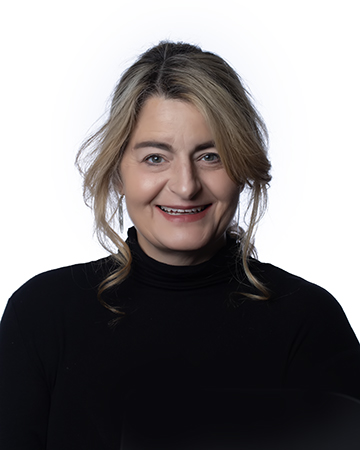 UComm does not provide professional headshots for students.
University Marketing & Communications takes official staff and faculty portraits during scheduled studio times throughout the year in 181 Wing Technology Center. These portraits can be used for a variety of purposes - including use as the primary images for employee profile pages on the Our People pages of department websites.
For the quickest turnaround time, departments should schedule photo by using our bookings page to schedule a time.



UComm does not provide professional headshots for students.
Photo request priority
Priority is given to photography used for university-level marketing, public relations, alumni, development, and student recruitment. Other photo opportunities that have multiple uses and align with strategic priorities maybe given priority on a case-by-case basis. This includes:
Major university events and celebrations with broad interest.
Notable guest lecturers.
Major promotional photos.
Feature articles, news value.
Web images and social media initiatives to promote the university brand.
Student and alumni loyalty and engagement.

Projects that advance the university's mission and strategic pillars

.
Before each photoshoot, photographers will make sure that the photo subjects and clients understand and agree to the plan for the photoshoot.
Guidelines for photography requests
Requests must be made at least two weeks in advance.
Submit requests at https://share.uwlax.edu.
UComm reserves the right to prioritize projects in accordance with the above criteria.
A specific photo date may not be possible due to scheduling conflicts.
UWL's policy on the photography of students: UWL campus is a public space. Photographs and video that are taken on campus and at university-sponsored activities may appear in university publications, brochures, websites, social media, etc., without the written consent of students.
For photography requests that do not meet the priority criteria, we encourage you to check-out our DIY tips.
Events
UComm will consider event coverage on a case-by-case basis. Considerations will include:

Are there are existing photos of the event from a previous year in the photo archive?
What is the value that new photos may provide to university marketing projects?
Group photos
Generally speaking, UComm does not take group or department photos or student headshots.
Tips for Do-It-Yourself photography
Professional photographers will not be available for every photo request. If Do-It-Yourself photography is recommended or required, here are tips for the best results:
Any phone camera will do.

Designate a photographer. They should be sure to have their phone charged and ready with the camera app open.
Consider the subject matter.

Will you need an image that illustrates the big idea? Choose an angle that captures the presenter with an interesting or colorful slide from the presentation.
Consider the engagement in the room.

Audiences tend to sit tall and send warmth and welcome through facial expressions at the beginning of a presentation.
Moment of humor? Be prepared to catch a quick laugh or moment of smiles from the audience.
Capture candid moments during the presentation, rather than posed photos looking directly at the camera.
Find an angle emphasizing the full seats and de-emphasizing the empty ones.
Consider the lighting.

Look for natural light. If inside, are there windows offering natural light? Set subjects purposely in the direct light falling onto their face.
Consider purchasing a photography ring-light with a stand for headshots. These are approximately $140 and can be purchased on B&H Photo or Amazon. You can use this setup with a clean background. Use white tagboard, foamboard or a clean background such as a white or neutral colored wall and take photos of subjects with this technique.
Things to avoid.

Backlighting; windows behind or projection screens behind the presenter.
Visual distractions and clutter – avoid people in motion, trash bins in view, etc.
How to capture a group photo.

Organize the group before taking the photo.
Line up individuals by height with those tallest at the center.
If the group is more than five people, consider making two rows or more.
The front row may kneel to ensure all faces can be seen.
Ask the group to find a window.
Give the group a countdown and snap the pic!