Photography
A page within University Marketing & Communications
The photography unit of University Marketing & Communications documents the UWL story through vibrant, dynamic images that reflect the university's commitment to providing an innovative, high-quality, affordable and accessible education. Our university photographers cover campus, providing photos and images that tell the UWL story.
To view and download UWL photos, go to www.photos.uwlax.edu.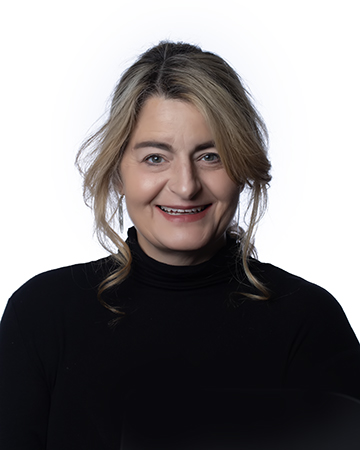 Jen Towner
Profile
of Jen Towner
Office hours
Photographer
181C Wing Technology Center
jtowner@uwlax.edu
608.785.8497
Jen Towner's office hours
Monday
7:45 a.m. to 4:30 p.m.
or by appointment
Tuesday
7:45 a.m. to 4:30 p.m.
or by appointment
Wednesday
7:45 a.m. to 4:30 p.m.
or by appointment
Thursday
7:45 a.m. to 4:30 p.m.
or by appointment
Friday
7:45 a.m. to 4:30 p.m.
or by appointment
UComm does not provide professional headshots for students.
Goals
Provide a safe and fun experience for photographers, photo subjects and our campus community.
Streamline photography operations to allow for flexibility to adapt as the situation changes.
Dedicate resources to photos that have the most value to telling the story of the university.
All photoshoots
For safety reasons, photographers practice conservative social distancing whenever possible.
Photo locations: whenever possible (and where still appropriate to the story), we will try to schedule photoshoots to be outdoors instead of indoors.
Explain photography procedures: Before each photoshoot, photographers will make sure that the photo subjects and clients understand and agree to the plan for the photoshoot.
Events
University Photography will consider event coverage on a case-by-case basis. Considerations will include:

Are there are existing photos of the event from a previous year in the photo archive?
What is the value that new photos may provide to university marketing projects?
Group photos
Generally speaking, University Photography does not take group or department photos.
---
Photo request priority
Priority is given to campus photography required for University Marketing & Communications, media and public relations, and student recruitment. This includes:
Major university events and celebrations.
Notable guest lecturers.
Major promotional photos.
Photography services can be provided to colleges, departments and units, subject to availability, for:
News events.
Classroom environments.
Academic or campus life activities.
Campus architecture.
On- and off-campus locations.
Portraits.
Guidelines for photography requests
Requests must be made at least two weeks in advance.
Submit requests at https://share.uwlax.edu
University Communications reserves the right to prioritize projects in accordance with the above criteria.
A specific photo date may not be possible due to scheduling conflicts.
UWL's policy on the photography of students: In addition to student data elements, UWL has designated photographs and video that are taken of students on campus and at university-sponsored activities as information that may appear in university publications, brochures, websites, social media, etc., without the written consent of students.
UComm does not provide professional headshots for students.
University Marketing & Communications takes official staff and faculty portraits during scheduled studio times throughout the year in 181 Wing Technology Center. These portraits can be used for a variety of purposes - including use as the primary images for employee profile pages on the Our People pages of department websites.
For the quickest turnaround time, departments should schedule photo by using our bookings page to schedule a time.