The photography unit of University Communications documents the UWL story through vibrant, dynamic images that reflect the university's commitment to providing an innovative, high-quality, affordable and accessible education. Our university photographers cover campus, providing photos and images that tell the UWL story.
To view and download UWL photos, go to www.photos.uwlax.edu.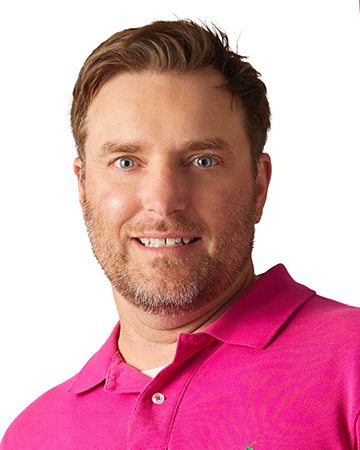 PHOTO POLICY & PROTOCOL DURING COVID
Goals
Protect the safety of photographers, photo subjects and our campus community.
Streamline photography operations to allow for flexibility to adapt as the situation changes.
Dedicate resources to photos that have the most value during this time.
All Photoshoots
Photographers are required to follow all current university policies on social distancing and face coverings at all times when working.
Photographers will practice very conservative social distancing of > 6 feet whenever possible.
During any indoor photoshoot, photographers will wear a face covering (mask covering nose and mouth and/or plastic face shield covering whole face) throughout the full photoshoot. For any outside photoshoot where other people might possibly get within 6 feet, the photographer will wear a face covering. Even when there is no obvious reason to plan for a face covering, the photographer will be prepared for unexpected demands with a face covering at the ready.
Photo locations: whenever possible (and where still appropriate to the story), we will try to schedule photoshoots to be outdoors instead of indoors.
Photos with masks, too: For all planned environmental portrait photoshoots, photographers will be sure to (also) take some portraits with the subject's mask on, in case they prove useful or needed.
Explain COVID procedures: Before each photoshoot, photographers will make sure that the photo subjects and clients understand the current COVID protocols impacting the photoshoot. The photographers will provide this information and related photoshoot directives in a calm and reassuring way – just as we have always helped reduce the anxiety of our photo subjects by preparing them with what to expect during a photoshoot.
Events
University Photography will consider event coverage on a case-by-case basis. Considerations will include:
Are there are existing photos of the event from a previous year in the photo archive?
What is the value that new photos may provide to Marketing & Media Relations projects?
Is it possible for the photographer to take high-quality photos while also adhering to current university and local safety policies?
Group photos
University Photography will not be taking group photos until further notice.
Exceptions to this may be considered on a case-by-case basis (requested by Chancellor's office, urgent news or marketing reasons.)
Headshots
COVID19 headshot update: We are now scheduling headshots in the studio. Wear a mask coming into the office. You will be asked to take it off briefly for the photos. Schedule a headshot at uwlax.edu/go/headshot-sign-up
Guiding principles for choosing and sharing photography/video online during the COVID-19 pandemic.
Is everyone in the photo wearing a mask? Indoors or outdoors, everyone should be wearing a face covering that covers both their mouth and nose.

Is everyone maintaining a recommended six foot distance from each other? Lens perspective can sometimes make it appear that people are close together when they are really far apart. The distance should be clear.

Check the background. The main subject in the photo might be fine, but people captured unintentionally in the background can become the focus of attention if it looks like they are not following guidelines.

Group portraits should be avoided, even if everyone is wearing a mask.

Avoid or be cautious of posting photos taken before the pandemic. Especially photos of large groups of people. Photos posted previous to the pandemic should have the date and any event information in the cutline. Example: Archaeology professor David Anderson, seen in this 2018 photo, has created 3D scans of ancient ruins and artifacts.
Updated on Aug. 27, 2020
---
Priority is given to campus photography required for University Communications, media and public relations, and student recruitment. This includes:
Major university events and celebrations.
Notable guest lecturers.
Major promotional photos.
Photography services can be provided to colleges, departments and units, subject to availability, for:
News events.
Classroom environments.
Academic or campus life activities.
Campus architecture.
On- and off-campus locations.
Portraits.
Guidelines for photography requests
Requests must be made at least two weeks in advance.
Submit by emailing Mike Lieurance
University Communications reserves the right to prioritize projects in accordance with the above criteria.
A specific photo date may not be possible due to scheduling conflicts.
UWL's policy on the photography of students: In addition to student data elements, UWL has designated photographs and video that are taken of students on campus and at university-sponsored activities as information that may appear in university publications, brochures, websites, social media, etc., without the written consent of students.
COVID19 headshot update: We are now scheduling headshots in the studio. Wear a mask coming into the studio. You will be asked to take it off briefly for the photos.
University Communications takes official staff and faculty portraits during scheduled studio times throughout the year in 181 Wing Technology Center. These portraits can be used for a variety of purposes - including use as the primary images for employee profile pages at www.uwlax.edu.
For the quickest turnaround time, departments should schedule photo by visitig this link: uwlax.edu/go/headshot-sign-up