Federal GI Bill® Benefits
Each term, students using Federal benefits (chapters 31, 30, 33, 35, 1606 & 1607) must complete an enrollment certification request in order for those benefits to be processed.
The certification request is located on our D2L site: Military- Related and Veteran Benefits. If you do not have access to this, contact our office so we can add you to the group.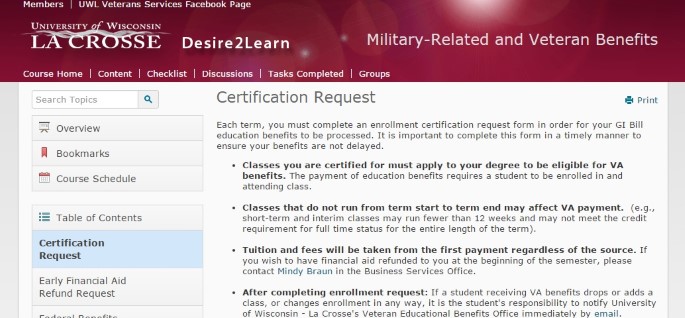 Have you dropped or added credits
after you submitted a Certification Request?
Let us know!