Name badge
A page within Business Services
Campus name badges for the University are provided exclusively by Ryder Engraving, Inc.
Ordering Process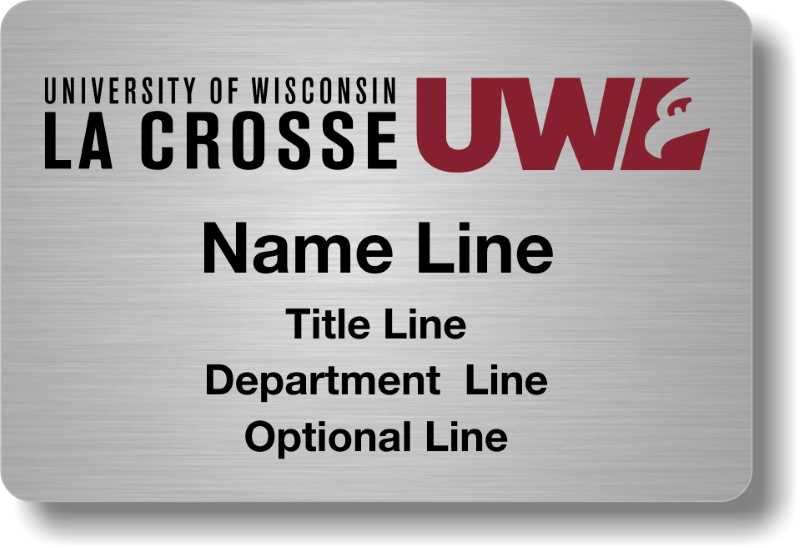 UWL Revised name badge- Name Line, title, department and optional line
Request a quote and design proof from Ryder Engraving, Inc. by emailing the following information to: sales@ryderengraving.com

Employee Name
Title
Department Name
Optional (Personal Pronouns) - enter using the following format: She/Her/Hers

Upon receipt of the quote and design proof.

Review the design proof for accuracy.
Login to ShopUW+.
Enter the order as a Non-Catalog Item (click here for directions).

Add the quote and design proof as an attachment.
Check the box "Receiving Required/Positive Approval".
Cost per name badge is $5.75 including shipping.
Note: Group Orders of 2 or more badges are encouraged which will enable postal tracking.
If you have questions, please contact Purchasing at purchasing@uwlax.edu.