Welcome
ITS provides technology support and services to faculty, staff, and students. Our mantra is: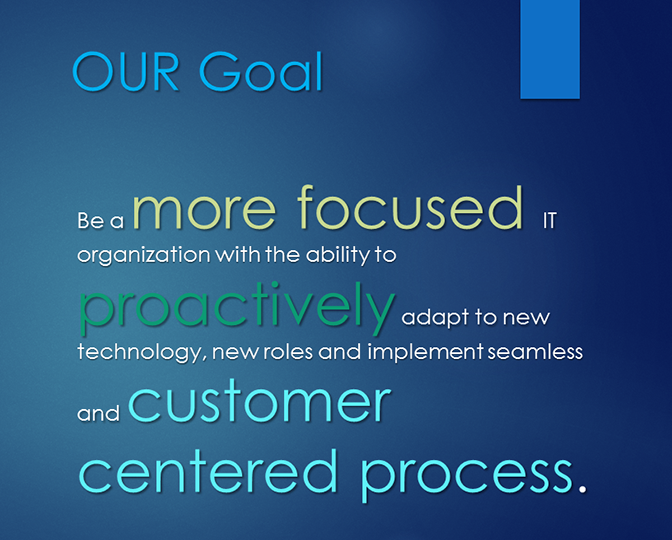 Information Technology Services (ITS) is the support center for all technology on campus. This website is designed to provide access to all of our services.
---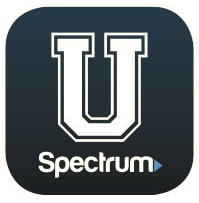 New Charter SpectrumU App is LIVE
Watch Cable TV on Your Mobile Device

Residence Life in collaboration with ITS and Charter SpectrumU TV are providing a new pilot program offering free TV anywhere on campus from a mobile app called SpectrumU TV. This free app can be downloaded through the Apple App Store, Google Play, or Amazon Apps. UW La Crosse is one of 4 U.S. campuses chosen to test this pilot application called SpectrumU TV. This free application is available to be downloaded and tested. The application will provide over 50 channels from networks such as AMC, Comedy Channel, CNN, TBS, MTV, and TNT to your mobile device. Channels will be added throughout this pilot program. As you try SpectrumU remember this is a pilot program and some features may be in the "debugging stage" so you could see some minor disruption in your Quality of Service [QoS]. Spectrum will continue to be improved and enhanced throughout this trial period. Your input will be important.

IMPORTANT THINGS TO KNOW

1) You must a UWL student or staff member
2) You must be on the UWL wireless network UWL-Eagle to access the channel programming.
3) This app will not work on cellular data service
4) SpectrumU will only work on mobile devices, not computers.
5) You must download the application before using it.
6) More features will be added as the campus navigates the application
7) You may be surveyed to find out how you like SpectrumU TV.
---
Wireless Information
ITS has introduced a new wireless [WiFi] system to the campus. This upgrade simplifies the process to gain access to the campus WiFi. This migration introduces a new state-of-the-art robust wireless system featuring faster speeds, cutting edge performance, coverage and density. Access speeds for the new wireless access points are capable of reaching up to 1GB, depending on location and the number of simultaneous users.
What to look for:
Two wireless networks will be visible, UWL-Guest and UWL-Eagle. These new network connections will replace UWLOpen, EAGLENET, and UWLSecure.
UWL-Guest provides temporary guest wireless access to the Internet and secure e-mail. When using this network, you will be prompted every seven days to accept the access policy.
UWL-Eagle is a secure wireless network which requires you to enter your NetID and password. This should be your default wireless network for full access for UWL staff and students. For more information on wireless connectivity, go to our on-line self help Knowledge Base [KB].