VOIP
UWL's in-house business telephone services are provided to the campus faculty/staff. The standard offering for business phone service now features advanced Cisco VoIP (voice over IP) equipment and software.
Cisco VoIP Phone Quick Start Guide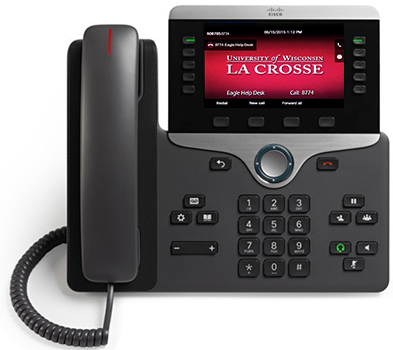 Cisco8841UWL.jpg
What do I gain from a VoIP system?
Besides lowering costs the new system provides enhanced features now and in the future. Each VoIP phone has call forwarding, call waiting, voicemail, caller ID and three-way calling at no extra charge. Your voice mail messages will be forwarded to your e-mail as audio files. You either can save or delete them in your email. You also have enhanced phone conferencing functions and graphical display menus.
If you have any questions about using your VoIP phone, please contact the Eagle Help Desk at 608.785.8774 or helpdesk@uwlax.edu.
Check out the VoIP video below