Spring semester hours:
The Eagle Mail Center is the central location for all incoming mail and packages for students living in the residence halls at UWL. The entrance to the Mail Center is the exterior door located at the back of Eagle Hall in the courtyard and facing Whitney Center. We are open:
Monday-Friday, noon to 6 p.m.
Saturday, 2 p.m. to 6 p.m.
Sunday, 2 p.m. to 6 p.m.
USPS, FedEx Ground, FedEx Express, and UPS mail and packages are delivered to the Mail Center in Eagle Hall, Monday through Friday.
Closing on Saturday May 14:
The Eagle Mail Center will be open on Saturday, May 14 from 10 a.m. to 1 p.m. This is the last day that students will be able to pick up mail in the Eagle Mail Center. Please be mindful when ordering online purchases to ensure that the mail will be delivered before your move-out day.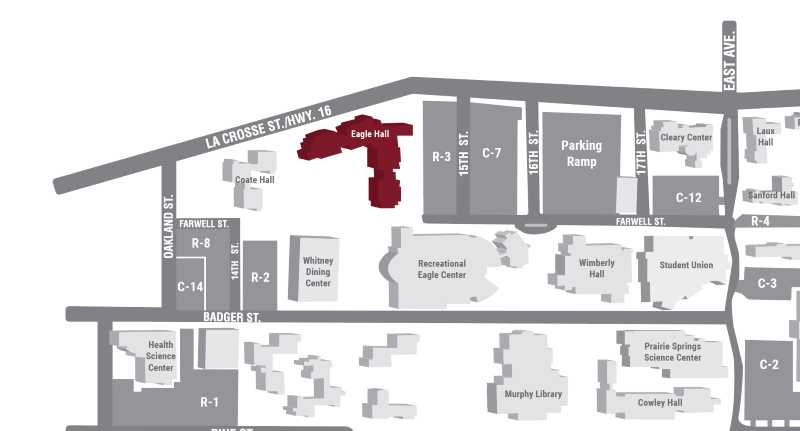 Campus map highlighting Eagle Hall.