CBA Integrated Core Program LogoThe Integrated Core Program (ICP) is a unique learning opportunity sponsored by Kwik Trip. It is designed to enhance students' understanding of core business functions (Finance, Marketing and Management), as well as their critical thinking, communications, and professional skill in the context of an interdisciplinary business environment. Students apply to the program and if accepted will be automatically enrolled in four of the CBA core courses: FIN 355, MKT 309, MGT 308 and Fin/MKT/MGT 323 - a course in business consulting and communication that can meet the MGT/MKT 301 core requirement or count toward the 120 total credits needed for graduation as a Management elective.
The ICP design utilizes high impact practices while providing students real-world business experience early in the academic programming within the college. Students work collaboratively in teams, on three applied interdisciplinary business projects throughout the semester—the final project is a client-based. Projects are designed to be unstructured to mimic the business environment and highlight the intersection of finance, marketing and management.
Apply Now!
Applications for the Spring 2023 program are being accepted now and considered on a first come first serve basis. Even though the priority deadline for applications has passed, we have rolling admissions to the program and encourage any qualified and interested applicants to apply.
Spring 2023 ICP Electronic Applications
Contact the Spring ICP faculty with any questions: Prof. Christa Kiersch (ckiersch@uwlax.edu), Prof. Maggie McDermott (mmcdermott@uwlax.edu), and Prof. Steve Tippins (stippins@uwlax.edu).
Fall 2023 Application Deadline: TBD (check back for more details)
ICP News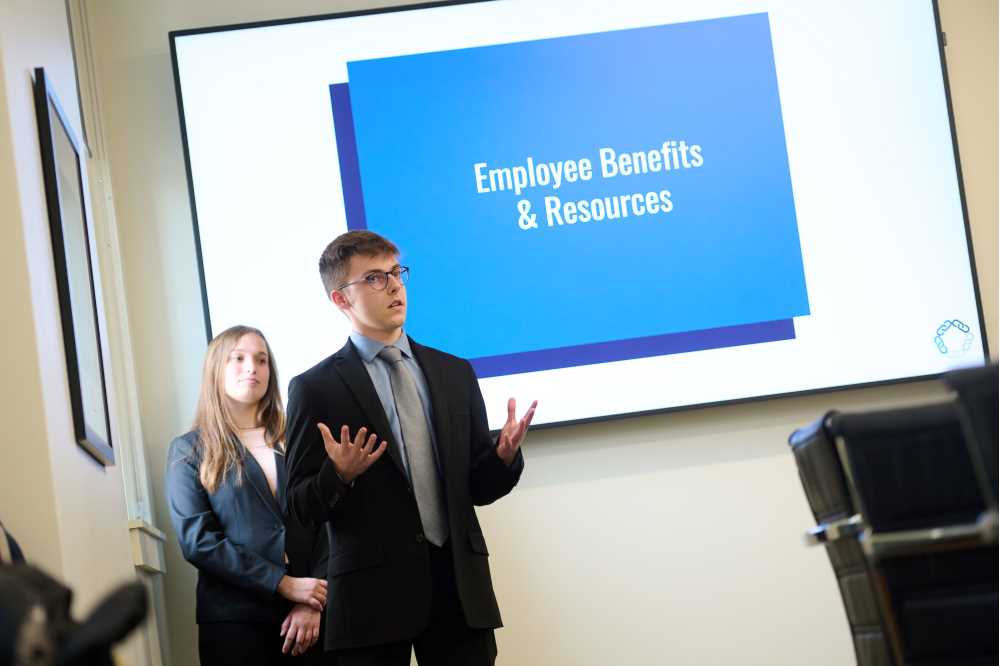 ICP Group Presenting
Real problems, real solutions article about Kwik Trip Integrated Core Program from Campus Connections.
Posted June 26, 2022 7:00 AM
UW-La Crosse students surprised with scholarships and end of semester banquet (News8000)
Updated: