Image of UWL's College of Businsess 50th anniversary logo
All in for 50 years forward!
October 22-23, 2021 new date!
All in for 50 years forward!
Check out the calendar and make plans to join us for a series of events October 22-23, 2021, to help the College of Business Administration celebrate its 50th Anniversary. Update your contact information to make sure you don't miss a thing!
In the mean time you can purchase a campus banner and book your hotel room for the weekend. Questions? Contact the Alumni Association at 608-785-8489 or alumni@uwlax.edu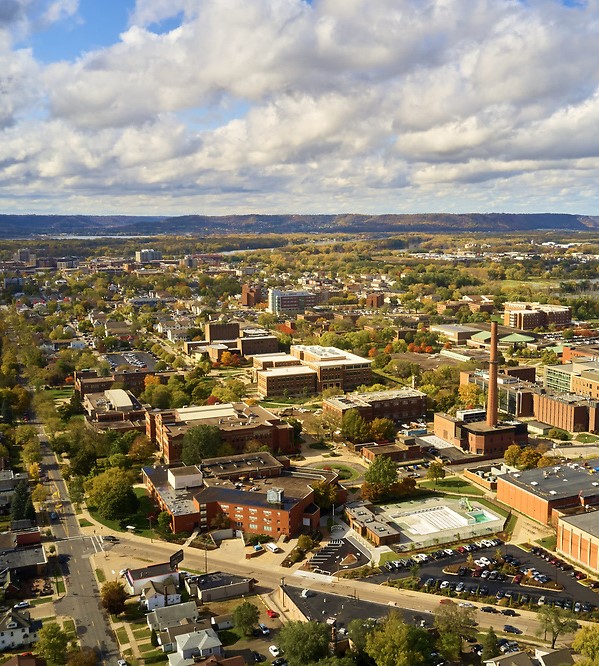 Ariel view of the UWL campus - Fall 2019
Join us for an exciting weekend of fun events! A variety of activities will be planned including a downtown pub crawl, celebration brunch, campus tours, Wittich Hall Tours (the future home of the CBA),
and football game.
Book your hotel room soon! Our friends from Explore La Crosse have organized several room blocks for the 50th Anniversary Weekend.