Rare books
A page within Murphy Library
The rare book collection in Special Collections includes printed materials which for reasons of rarity, value, age, content, or physical characteristics require special handling.
The collection totals over 12,000 volumes, including poetry collections, fine-press books, fiction works, historical monographs, antiquarian books, and an underground newspaper collection on microfilm.
Several hundred titles relate to inland steamboats and river history with a specific concentration on the upper Mississippi River.
There are several thousand titles of contemporary poetry, private presses, fine presses, and little magazine publications with an emphasis on Midwestern authors. Notable here are collections from presses such as the Perishable Press, Ltd., Meadow Press, Penumbra Press, Bieler Press, and Prairie Press. Of special interest are the publications of Arkham House, including the early works of H. P. Lovecraft. Moreover, this subset contains the papers for Margins magazine, poet John Judson, and several other Wisconsin and regional writers.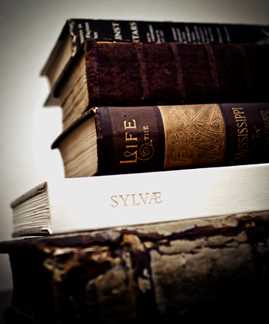 Rare Books Smaller
Rare books housed in Special Collections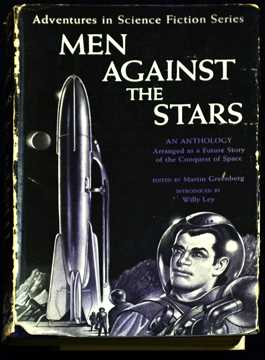 A science fiction book from the Skeeters Collection
The Skeeters Collection contains around 1,000 volumes of early science fiction works, horror and fantasy novels, and anthologies.
Lastly, the Wisconsiana rare books collection consists of non-fiction works on the state and/or local topics. There are several volumes of histories of specific Wisconsin communities. A large number of publications focus on the La Crosse area. There are church and organization histories, maps of the city, Sanborn fire insurance atlases, books on company histories, and pamphlets on local topics. Supplementing the catalogued titles are internally compiled files on local La Crosse subjects such as architecture, well-known persons, and area businesses.