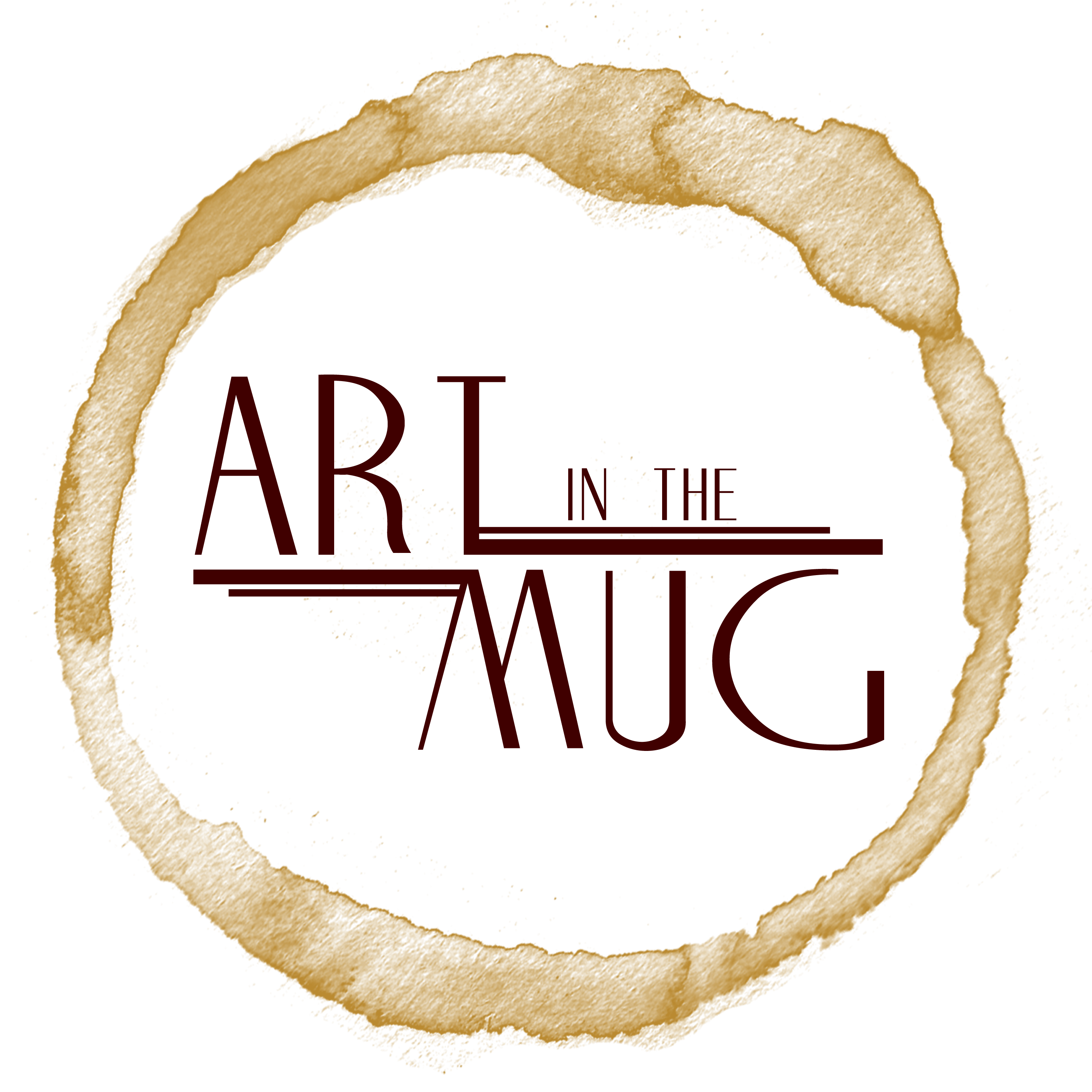 The Art In the Mug Logo was Designed by UWL Student Jessica Zickert.
Murphy Library has partnered with the Department of Art to produce an ongoing art exhibition series featuring the artwork of UWL students, faculty, and staff. Exhibitions run for about a month and feature a variety of artistic works ranging from painting, metalwork, sculpture, quilting, drawing, and much more. Check back often as we post more information about upcoming shows.
For more information about this program, please contact Marc Manke at Murphy Library, mmanke@uwlax.edu
Current exhibitions
Our ImmunoHisto Hearts

expanding section
Date:
January 21 - February 26, 2018
Located:
Murphy's Mug, First Floor Murphy Library
Artist Statement: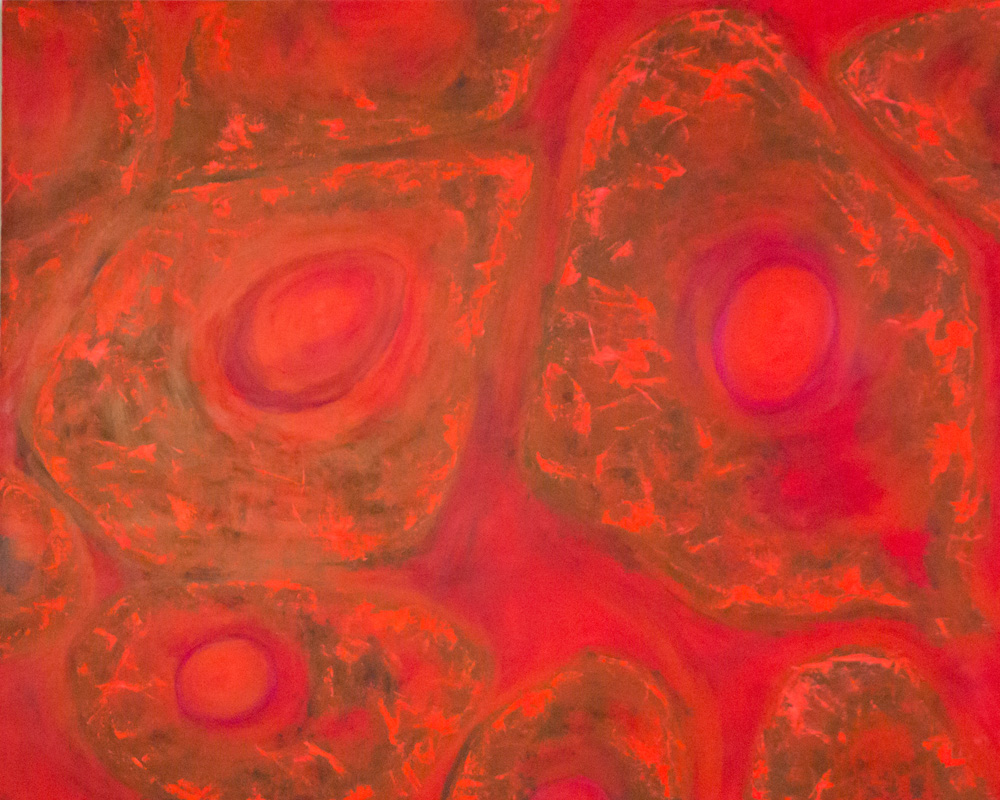 I am interested in the collaboration between the study of science and art, particularly the various techniques in both disciplines used to create images of the heart, cells, blood, arteries, and vessels. I would like to further the dialogue between these two disciplines, both which often evoke a sense of discovery and wonder in people. The overlap of ideas between Science and Art is intriguing to me in that both disciplines seek to observe, identify and make sense of the body, our relationship to the world and our sense of self in this human experience.
In immunohistochemistry, it is the combination of two exact factors that cause a reaction in the dye and the coloration of the cells which creates a dynamic, almost abstract image. But very few people ever get to see an immunohisto photograph, let alone understand what it means. Scientific imaging can be one dimensional, a person looking at a slide can focus on only one plane at a time, regardless of the depths present. And rarely does the average person even look at a slide or imagine themselves in such manner. Often it is only when there is trauma, surgery or dissection, do people regard their body from the inside out.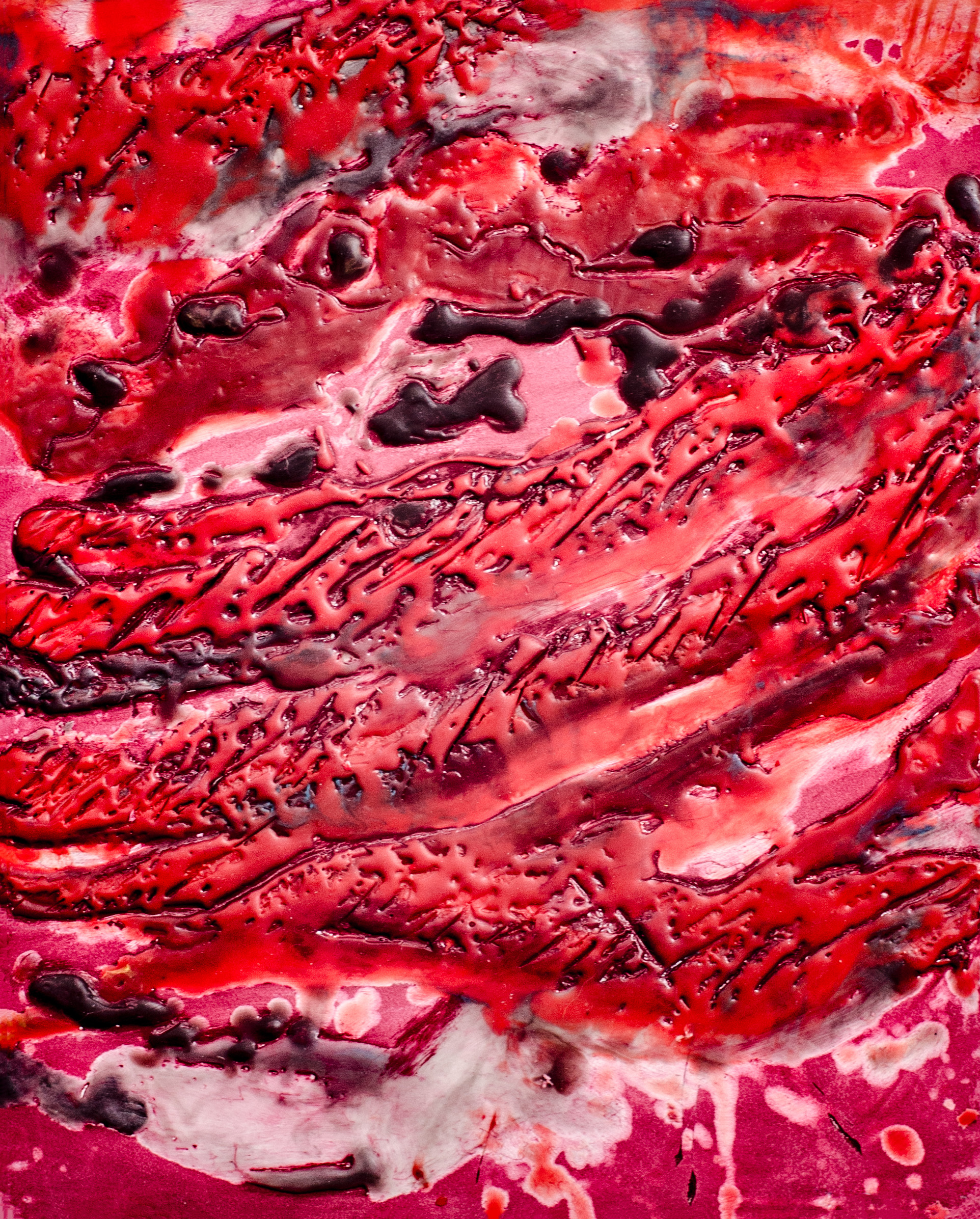 These paintings are intended to engage the viewer's senses and evoke feeling to encourage personal investigation, perhaps prompting the viewer to ponder deeper into the nature of their own reality.
These works are the culmination of an Undergraduate Research Grant I was awarded by the UW- LaCrosse department of Undergraduate Research and Creativity.