Voices of Uprising
A page within Diversity & Inclusion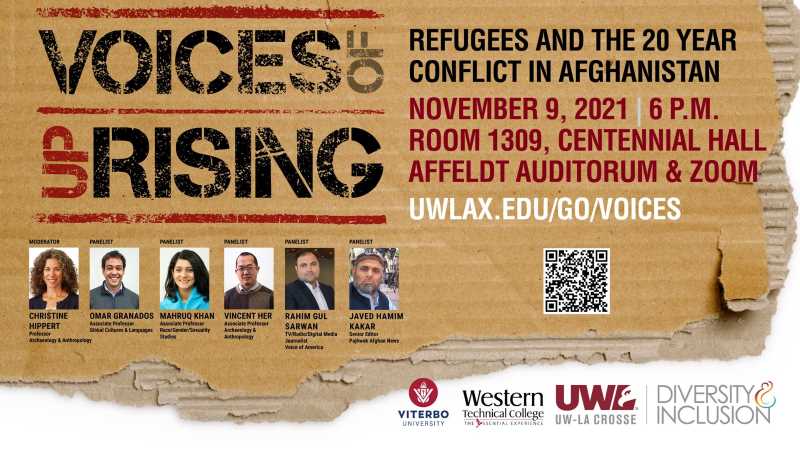 Voices of Uprising:
Refugees and the 20+ Year Conflict in Afghanistan
The third installment of the Voices of Uprising series is brought to UWL in collaboration with Western Technical College and Viterbo University. Our panelists will discuss topics related to Refugees in the United States as well as the ongoing Conflict with Afghanistan.
We will be welcoming 5 panelists to UWL. Three are UWL Faculty:
Dr. Omar Granados
, Associate Professor of Global Cultures & Languages at UWL;
Dr. Mahruq Khan
, Associate Professor of Race/Gender/Sexuality Studies at UWL; and
Dr. Vincent Her
, Associate Professor of Anthropology at UWL.
We will also be welcoming two more panelists to the discussion: Rahim Gul Sarwan, Voice of America senior TV/ Radio and Digital media journalist since 2006; and Javed Hamim Kakar, Senior Editor Pajhwok Afghan News.
On-Campus AND Virtual Event
Affeldt Auditorium, 1309 Centennial Hall on Campus.
Watch on demand by clicking on this link.