Photographs
A page within Murphy Library
Murphy Library's Special Collections contains over 150,000 historic and contemporary images. This sizable collection is organized into four major groups: City of La Crosse and the surrounding area, inland river steamboats, UW-La Crosse, and miscellany from other locations. Image types include original prints, postcards (both real-photo and lithograph), stereoviews, and photographic negatives. For more information on specific photo collections, see below.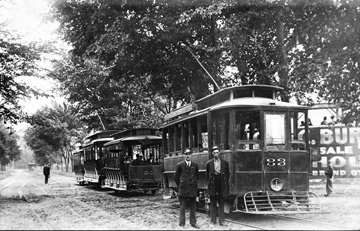 Street Car in La Crosse
Historic streetcars of La Crosse, circa 1920
For information about obtaining reproduction prints and/or permission for publication or display, please see the copies and permissions page under Special Collections services.
---
La Crosse Area Photograph Collection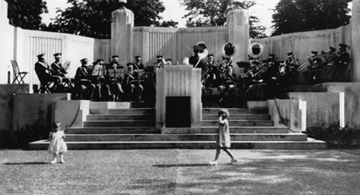 Riverside Bandstand
Anderson Memorial Bandstand in Riverside Park, built in 1930
The largest portion of the photograph collection consists of historic photos of La Crosse and the surrounding area. Subjects in this portion include: agriculture, daily and domestic life, business and industry, transportation, architecture, street scenes, local organizations, and sports and outdoor activities among others. Additionally, the historic photograph collection also includes images for over 1,000 other Wisconsin communities. This includes a subset of images of Adams County, Wisconsin, taken by the Taylor Brothers. Although lesser in number, the library also houses various images of locales in other states and foreign countries.
---
Steamboat Photograph Collection
Another major subdivision of the photograph collection is the approximately 50,000 images of inland river steamboats and river scenes. The Steamboat Collection of photos at Murphy Library is one of the nation's largest for this subject matter. Most of these photos can be viewed online here: UW Digital Collections - UW-La Crosse Historic Steamboat Photograph Collection.
Murphy Library built this impressive collection in part through the efforts of Ralph DuPae who, for 37 years, volunteered to find steamboat images from around the country for Murphy Library.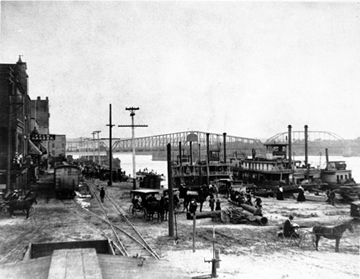 La Crosse Waterfront
La Crosse's waterfront, circa 1900
---
UW-La Crosse Photograph Collection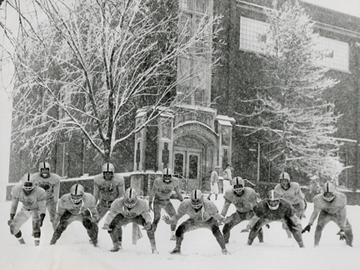 UWL Football near Wittich Hall
1960s UW-La Crosse football players