2018-2019 Undergraduate 2018-2019 Graduate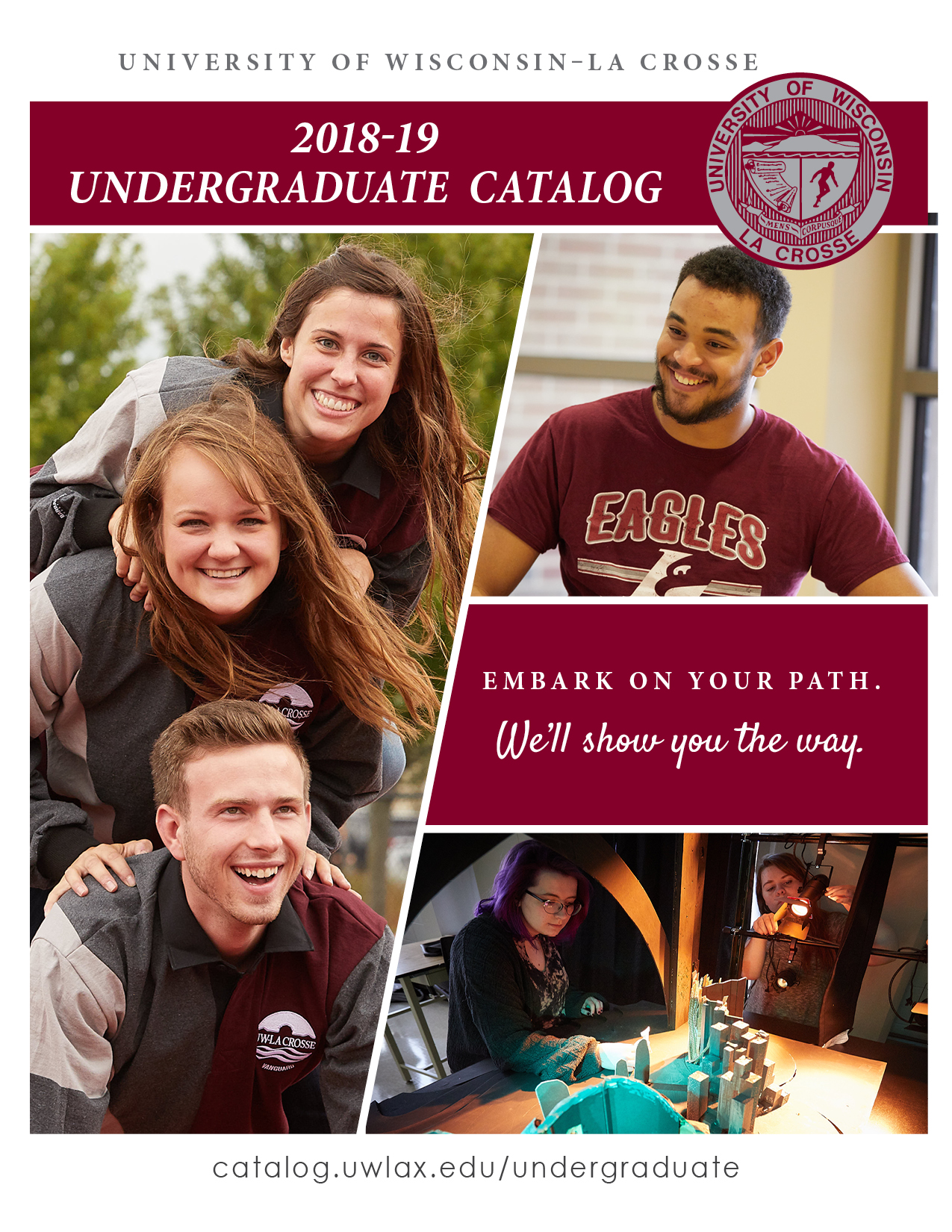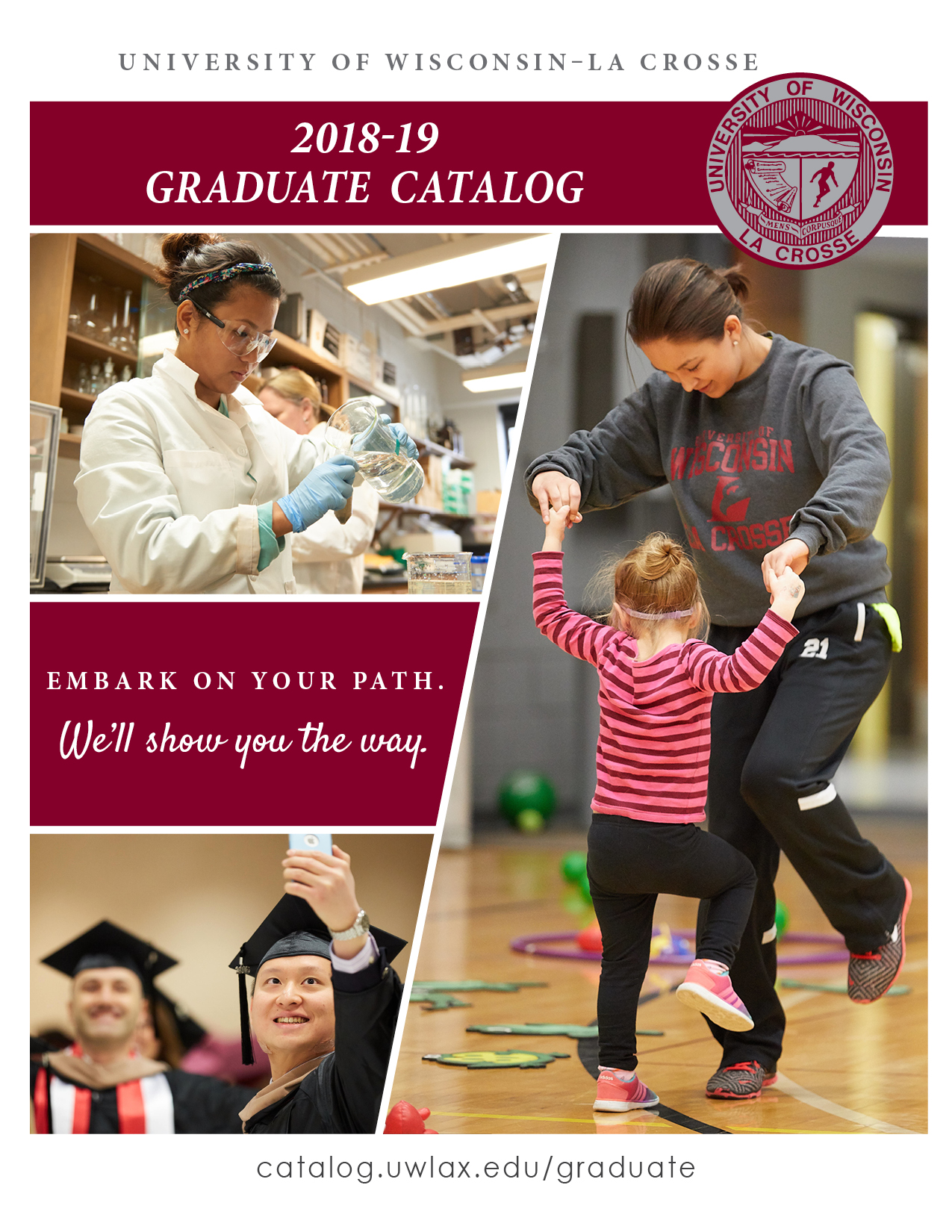 Undergraduate PDF Graduate PDF
Tip: Clear your cache (or browser history) prior to viewing newly published catalogs for the first time. This will ensure you are viewing the current catalog and not a previous version. If a prior year's catalog comes up, click the "Refresh" button on your browser.
These are the most recently published past catalogs, starting with the last bi-annual year for both catalogs (2013-15 undergraduate and 2012-14 graduate) up through last year's catalogs (the 2017-18 catalogs).
The undergraduate and graduate catalogs went from being published bi-annually to being published on a yearly basis starting in the summer of 2014. An online HTML version is available for the 2014-15 catalogs and forward. A PDF version of each catalog is also available.
This collection contains PDF files of UWL's historical catalogs up through the 201-18 undergraduate and graduate catalogs.
Tip: In the Murphy Library Digital Collection, filter the results by selecting "Catalog" under the genre category on the left or by selecting "UWL Course Catalog Collection" from the drop down menu of sub-collections. The results will come up in chronological order, with the newest catalogs on the last page of results. Use the small arrow on the top right to find the newest catalogs.