Finding other Drop/Add dates
A page within Records and Registration
Drop/Add dates may be different for courses that do not follow the traditional semester structure. For example, ESS 100 offers several different course start and end dates.
Step 1: Log in to WINGS.
Step 2: Click the 'Deadlines' icon next to the class you would like to view drop/add dates for.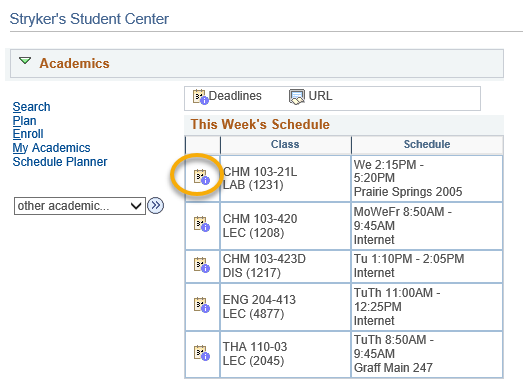 Find the drop/add dates by clicking on the calendar icon next to the class listed in your current schedule.
The dates will appear in a list similar to the example below. The definition of each date has been explained.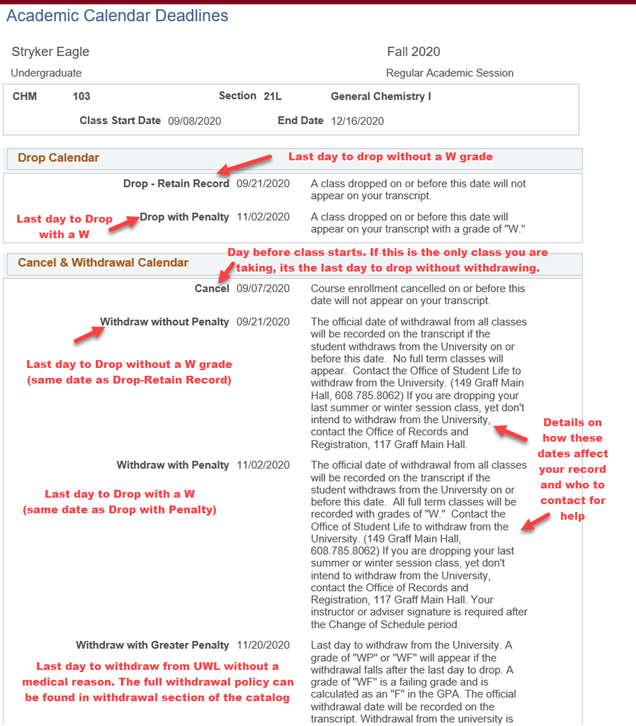 The Academic Calendar Deadlines are listed for this specific class.
Permissions to add or drop can be given electronically in WINGS. A paper form is not required if electronic permission is given before the deadlines stated below. After the instructor or advisor puts in the electronic permission, the student is required to log back into WINGS and complete the add or drop enrollment action before the add or drop deadline expires. Direction on how to drop can be found on the WINGS help page.