What's inside - map
A page within Rec Sports
REC
Recreational Eagle Center (REC) Hours
Monday - Friday: 6am-11pm
Saturday: 10am-10pm
Sunday: 11am-10pm
Contact Us
608.785.5225
recoffice@uwlax.edu
OC
Outdoor Connection (OC) Hours
Monday - Friday: Noon - 6pm
Saturday: 10am - 6pm
Sunday: 11am - 6pm
Contact Us
608.785.8860
outdoorcnt@uwlax.edu
FC
Fitness Center Hours
Monday - Friday: 6am-10pm
Saturday: 10am-9pm
Sunday: 11am-9pm
Contact Us
608.785.5210
recoffice@uwlax.edu
Wall
Climbing Wall Hours
Monday - Friday: 5pm - 9pm
Saturday: 3pm-6pm
Sunday: 5pm-8pm
Contact Us
608.785.5225
recoffice@uwlax.edu
EZONE
EZONE Esports & Gaming Hours
Monday - Friday: 3pm-11pm
Saturday & Sunday: Noon - 10pm
Contact Us
608.785.8921
recsportsesports@uwlax.edu
Pool
Mitchell Hall Pool Hours
Monday: 12pm-12:50pm, 8pm-10:30pm
Tuesday: 8pm-10:30pm
Wednesday: 12pm-12:50pm, 8pm-10:30pm
Thursday: 8pm-10:30pm
Friday: 12pm-12:50pm, 7pm-9pm
Saturday: 12pm-3pm
Sunday: 1pm-4pm
Due to varsity swim meets, there will be no lap swim on the following days:
Saturday, November 4
Saturday, January 27
Contact Us
608.785.8698
recoffice@uwlax.edu
Fieldhouse
New Fieldhouse
Access to the New Fieldhouse during open rec hours is restricted to those who have a current REC membership (student, faculty/staff, alumni).
Open Rec Hours
Sunday: 6pm-10pm
Second Floor Track Hours
Managed by the Athletic Department
Monday-Friday: 11am-1pm
Contact Us
608.785.5225
recoffice@uwlax.edu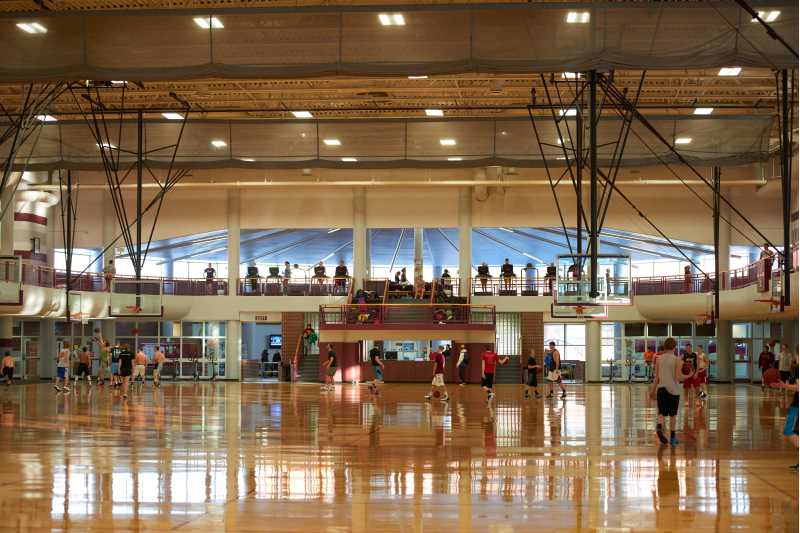 REC COURTS
The Recreational Eagle Center (REC) is provided for and by UWL students. It is designed to help meet the recreational, social, and wellness needs of the UWL community.
All students are invited to stop by and get acquainted. Don't forget your ID Card!